Mélanie Da Cruz Pires
Meet Anthony Martial's beautiful girlfriend Mélanie Da Cruz Pires also known as Melanie Pires. Martial is the French forward player for Manchester United and France National Team. Prior to Manchester Anthony played for Lyon and CO Les Ulis.
No doubt you all know about Martial, so let tell you about Melanie and his ex-wife Samantha Jacquelinet.
Wife
The first thing you need to know is that Anthony dated Samantha Helena for a long time before they tied the knot; they were childhood sweethearts and had one daughter, Peyton, born in 2015. They divorced four years after their marriage.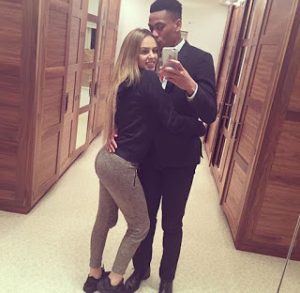 Melanie didn't meet the French player while he was with Samantha, nor was she the reason for their split whatsoever.
Affair
But that doesn't mean another woman was the reason for their break up. The woman responsible was former X Factor contestant and air hostess Emily Wademan, 25. Emily and Martial hooked up in Paris last year. At the tie, Wademan said, he told her he and Samantha were separated.
"He would message me and say, send me a picture of your face. He was obsessed with my lips.

"I would send him pictures and we would just chat about everyday stuff."

"It might seem stupid but when we first got in touch I didn't do any research
so just presumed he was single.

"He told me he was separated from his wife.

"It was only when my brother told me later that he had a girlfriend that I
realized he was married. But when I asked him he said it was over between them."
New Girlfriend
Martial dumped Samantha four months after he slept with Emily. He then met Melanie da Cruz Pires.
Ms. Ms. Da Cruz Pires was born on May 7, 1991, in Saint-Cloud, France. She is a t.v personality known for her appearances on Friends Trip 3, The Angels 8 and Secret Story 9.