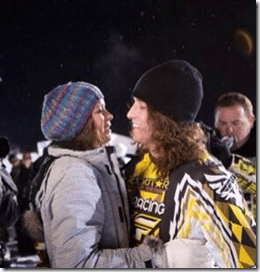 Pin
Meet Ashley Hammons, she is the lovely girlfriend of snowmobile racer Colten Moore. Her boyfriend is a competitor in Winter X Games for Freestyle & Best Trick Snowmobile and rides freestyle motorcross on atvs. In case you are an action sports fan, you'll agree nothing comes close to the prestige of  ESPN's X Games. And as a fan you'll know Colten is the younger brother of Caleb Moore, the first person to die as a result of injuries sustained during the X Games last year.
Along his older brother, Colten is widely considered the top two ATV freestylers in the world.
Hammons' guy is the recipient of Gold in Freestyle Snowmobile, X GAMES 2012 and Silver in Snowmobile Best Trick, X Games 2012. And most recently the courageous Colten competed in the 2014 Winter X Games Snowmobile Freestyle on Thursday and captured the gold medal. The 24-year-old's score of 91.33 on the opening run was enough to garner the top prize in Aspen, Colo.
He produced a winning effort at the site of his brother Caleb's fatal accident last year, which marked the first death in X Games history. Moore was able to honor his late brother's memory by emerging as a champion and who was there to share his joy on this awesome triumph? His girl, Ashley.
There is not much information available on her, but her twitter and instagram accounts are filled with pictures of her and Colten. Specially this past year it seems they have gotten closer, she must have been an important support system for the athlete during this difficult time.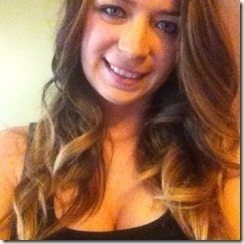 Pin
Ashley seems to be an spontaneous, fun young woman, she loves dogs and has a couple of her own. She is from Denton, TX. Although she seems to be more lay back than her adrenaline lover guy, she is definitely her number one fan.
During an emotional moment, her boyfriend dedicated the medal to his late brother saying
This is the greatest moment ever, to be able to come back and ride for my brother. And not just for him, but with him, because I know he was out here with me all night. To be able to come out here and get gold is unbelievable. I just give it all to him. I know he was the one helping me do everything I was doing…It's what me and Caleb grew up doing, pushing each other to go for it. I just knew that he'd be riding with me.
Find her on twitter here and on instagram here.