Ashli Dotson Evans
Meet the lovely Ashli Dotson Evans; this NFL wags is the pretty wife of the talented NFL player Mike Evans who currently is a wide receiver with the Tampa Bay Buccaneers.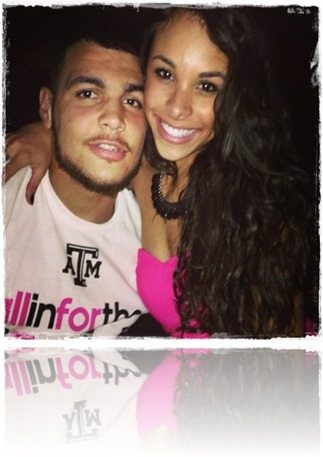 The young Mike Evans a former Ball High School student and Texas A&M athlete was the seventh pick of the first round by the Tampa Bay Buccaneers at the 2014 NFL Draft.
Ashli Evans born Ashli Nicole Dotson on December 17, 1993, in Houston, Texas; she is one of the children born to Brandi Dotson and Orlando Pierce. Ashli has one younger brother named, Justin.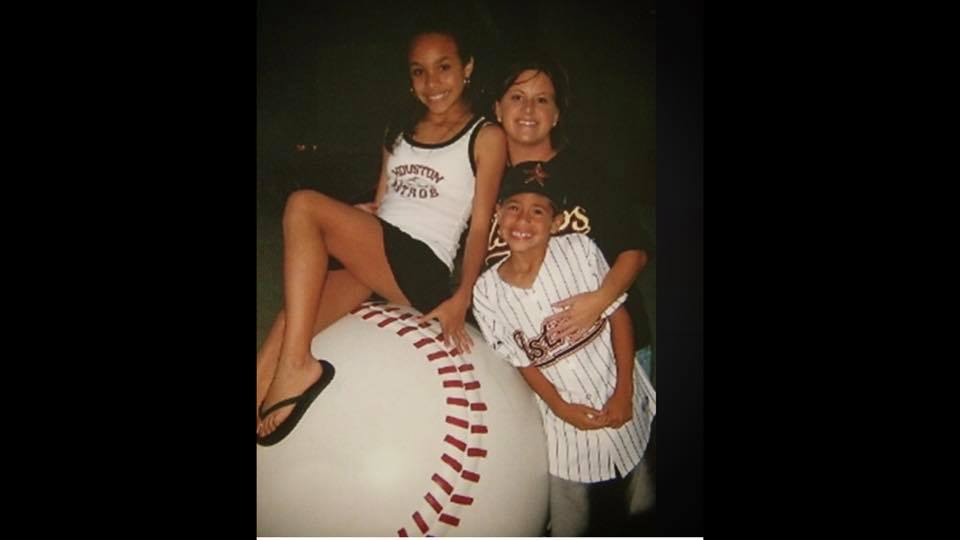 Ashli and Mike met in 2013, while. he was attending Texas A&M and Ashli was at Blinn Junior College. Here is how Mrs. Evans remembers meeting the love of her life.
"It wasn't any normal day… it was the day I would meet the love of my life."

"Our connection was intense from the moment we met: I'm talking butterflies + fireworks— the real deal."

We quickly realized that we shared so many of the same interests, one of them being going to the movies, so obviously it was a no-brainer to make that our first date. From that point on we spent every minute, we could together, hanging out with our friends, seeing movies and going to Northgate."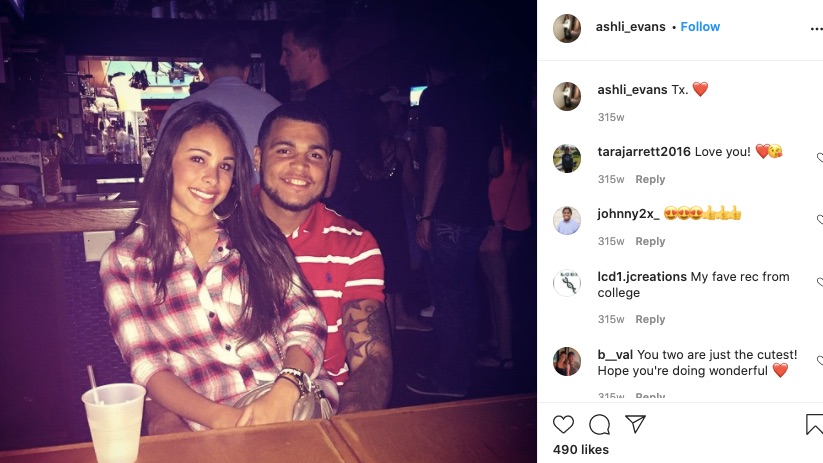 Mackenzie
The next step was meeting one special lady to Mike's heart, but it wasn't his mother, but his little daughter Mackenzie, from a previous relationship.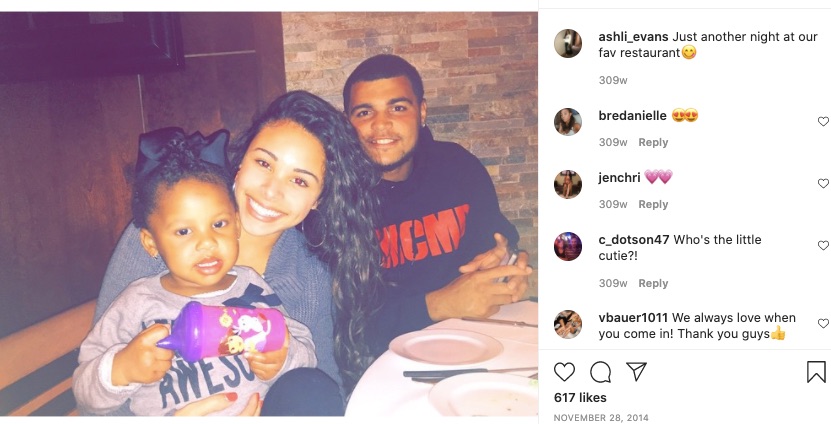 I loved going to every one of his games, cheering him on, being there to support him- but it was the game that I finally got to meet his daughter Mackenzie that will forever hold my heart."

"It was a game against Auburn and his mom brought Mackenzie to watch her Daddy play- and WOW; did he play for his little girl! As it turned out, that game would be one of his best college career games ever and she was there to watch it all."

"Meeting his daughter, spending that time with her, and seeing who Mike was as a father brought this whole new kind of love for him that I never knew existed."
When the Buccaneers drafted him, Ashli and Mackenzie joined him in Tampa, at the time these two cuties were just 20.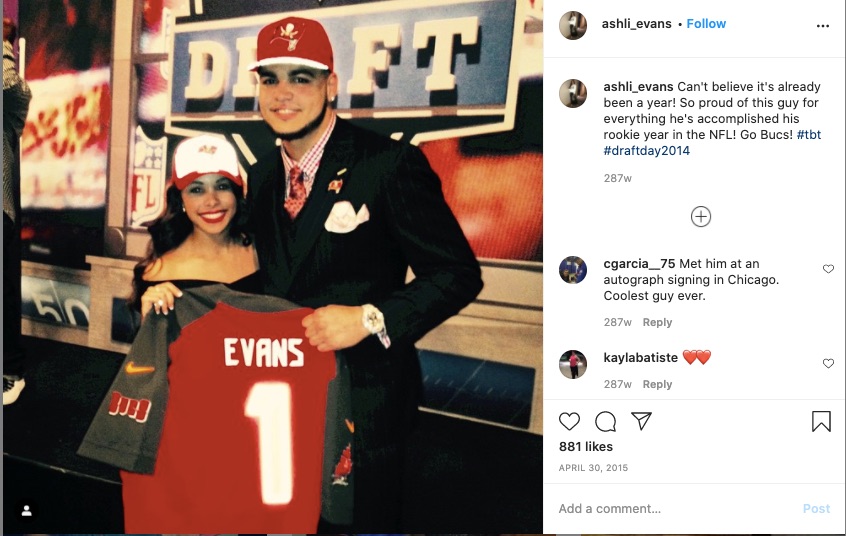 It was during Christmas in 2014, when the moment every woman hopes came for Ashli.
There we were enjoying everyone's company, exchanging gifts and loving this time together. After everyone finished opening their gifts Mike hands me one more gift to open… in the shape of a shoe box.

If you know me at all, you know how excited I was… and if you know my husband at all, you know it "probably" wasn't just any pair of shoes.

I unwrapped the box and immediately see it's none other than a box from Christian Louboutin… eekkk! Inside was THE cutest pair of blue Pigalle's.

But that wasn't all…

My eye quickly saw a smaller blue box from Tiffanys inside; and at that point I'm ecstatic thinking that I'm about to get new earrings too- but everyone gets super quiet.

Like waiting to hear a pin drop kinda quiet.

I'm staring at the blue box, hardly realizing that Mike is getting down on one knee right.in.front.of.me.

He takes the box from me….
Opens it…
I'm shaking…
And he asks, "Ashli Nicole Dotson, I have one question, will you marry me?"

Half crying/ half screaming I say "YES!"… and then cry and cry and cry.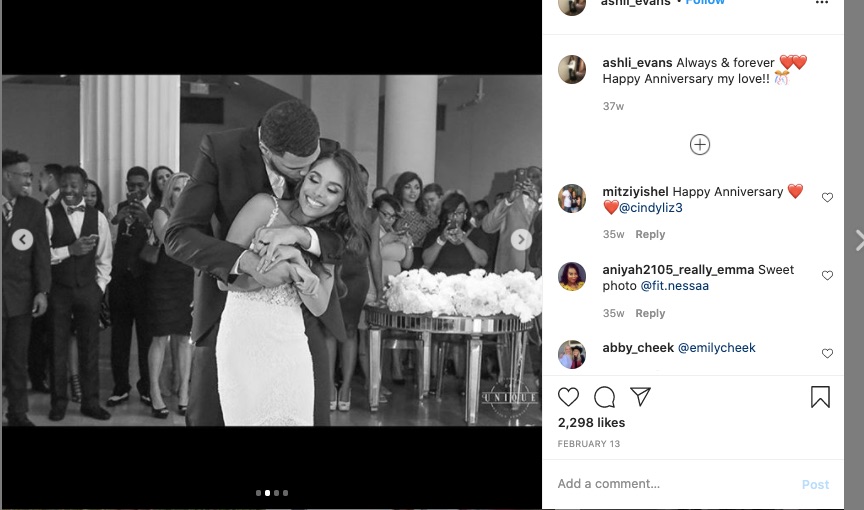 Mike and Ashli tied the knot on February 13, 2016, at the Corinthian in Houston.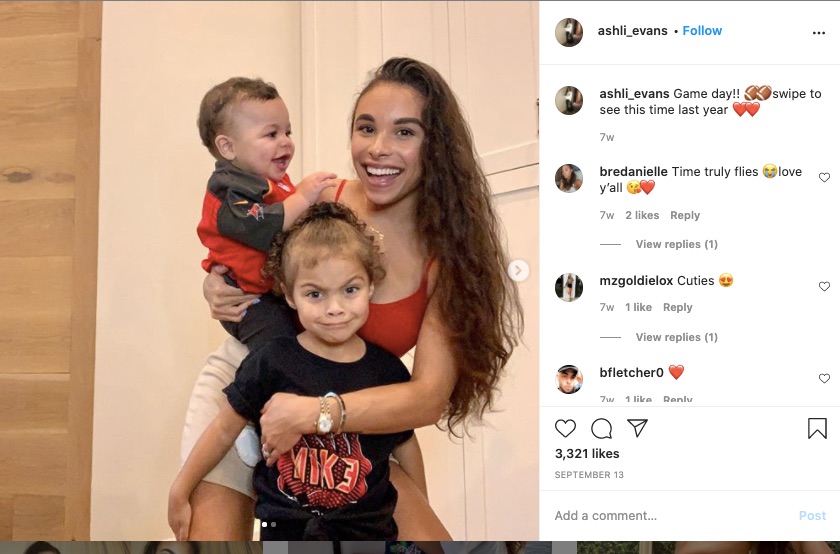 Mike and Ashli Evans have since welcomed two beautiful children; on December 3, 2016, Ashli gave birth to their daughter Ariah Lynn Evans, and. their son  Amari Thomas Evans came into their lives on December 29, 2019.
Furthermore, we invite you to take a look at Ashli's awesome blog here, I must warn you, that you'll lose track of time there.