Asia Saffold
Asia Saffold is the exquisite and beautiful wife of NFL player Roger Saffold. He is the offensive guard for the Los Angeles Rams and they are featured in E! New television series Hollywood & Football.
Let's check Rodger's top facts before we get to know more of his gorgeous gal.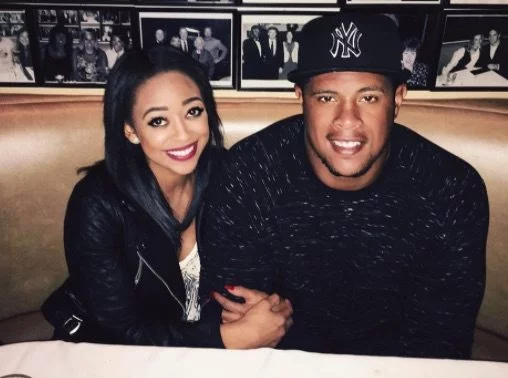 #1 6'5″ Saffold was born on June 6, 1988 in Bedford, Ohio.
#2 Attended Bedford high School and Indiana University Bloomington.
#3 The Los Angeles Rams selected him in the second round, 33 overall pick in the 2010 NFL Draft.
#4 In April 2014, he bought Call of Duty team Rise Nation.
#5 He first signed a signed a 4-year contract worth $6.3 million for the Rams in 2010 and subsequently signed a five-year, $31.7 million in 2014.
Asia Saffold's Bio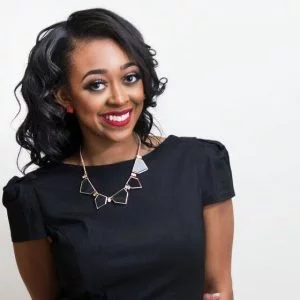 #1 25-year-old Asia Saffold was born in Cleveland, Ohio.
#2 She attended at Weddington High School.
#3 Asia graduated with a bachelor's degree from the University of North Carolina at Chapel Hill in 2012.
# 4 Asia and Roger have known each other since they were children, as a matter of fact they live on the same street.
#5 They lost touch, but rekindled their friendship when he sends her a message on Facebook. One thing led to another and by 2014 these lovebirds tied the knot.
#6 In 2012, Asia was the event operations intern at the Saint Louis Sports Commission.
#7 Two years later became an inside sales representative for Red Ventures.
#8 Her most recent job was as a realtor for Keller Williams Realty, Inc. Before moving with the Kathy Helbig Group.
#9 She found out they were expecting their first child. Her beautiful daughter Aaliyah Nicole was born on November 24, 2012.
#10 Their adorable son Rodger Price Saffold IV. Was born on January 15, 2015.