Ayahna Cornish-Lowry
Ayahna Cornish-Lowry is the NBA wife of Miami Heat player Kyle Lowry. Her point guard husband is spent nine seasons playing with the Toronto Raptors, the team where he won an NBA Championship in 2019, the first for both Lowry and the raptors under head coach Nick Nurse.
Kyle Lowry
Kyle Lowry was born March 25, 1986, in Philadelphia, Pennsylvania. Son of Marie Holloway, Lowry has an older brother, Lonnie.
Kyle Lowry College
Kyle Lowry was selected by the Grizzlies with the 24th pick in the 2006 NBA Draft. He declared for the draft after two seasons with Villanova University under Coach Jay Wright. In two years at Villanova, he averaged 9.5 points, 3.8 rebounds, and 3.0 assists.
Kyle Lowry NBA Career
The Memphis Grizzlies selected Kyle Lowry in the first round (24th overall) in the 2016 NBA draft. He averaged 5.6 points per game, 3.2 assists, 3.1 rebounds during his first season with the Grizzlies.
The following season, he averaged 9.6 points per game, 3.6 assists, and 3.0 rebounds; during his final season in Memphis, Lowry averaged 7.6 points per game, 3.6 assists, and 2.3 rebounds. He was traded to the Houston Rockets on February 19, 2009, in a 3-team deal involving the Orlando Magic. Lauded for his defense and ability to get to the basket by Rockets GM Daryl Morey.
He had his breakout season in 2010-11 with the Rockets, starting 71 games and averaging 13.5 points and 6.7 assists per game. Lowry became a top prospect; it was a no-brainer that the Raptors showed interest in him right away. The Rockets traded Kyle in exchange for Gary Forbes on July 11, 2012.

Kyle Lowry Net Worth
Kyle Lowry's net worth has been estimated at $55 million. In addition to his NBA earnings, Lowry has endorsement deals with Adidas, Sony, and AXE.
Kyle Lowry Contract & Salary
Kyle Lowry is joining the Miami Heat; Miami will hand his three-year, $90 million deal and Lowry's $30,000,000 annual salary.
Kyle Lowry signed his four-year, $1,324,479 entry-level contract with the Memphis Grizzlies in 2006.
In 2010, he signed a four-year, $23,460,000 contract with the Houston Rockets, earning an annual salary of $5,865,000.
In 2014, he joined the Toronto Raptors, signed a 4-year, $48 million contract, earning an annual salary of $12 million.
In July 2017, he agreed to a three-year, $100 million contract extension with the Raptors.
Kyle Lowry Wife
Firstly, Ayahna Cornish was born on February 2, 1985, in Philadelphia, Pennsylvania. She is the daughter of Cherise Michele Cornish, 50, and Ramone Moore.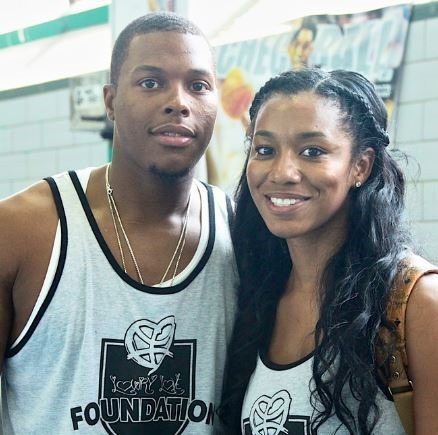 Ayahna Cornish-Lowry
Ayahna Cornish and her man met while attending Cardinal Dougherty High School, from where she graduated in 2003. Ayahna and Kyle started dating in high school.
Together they are not the only husband and loving parents to their beautiful boys, but also the creators of the Lowry Love Foundation –with the foundation, the couple hopes to touch the lives of the underprivileged to promote their attainment of a better quality of life.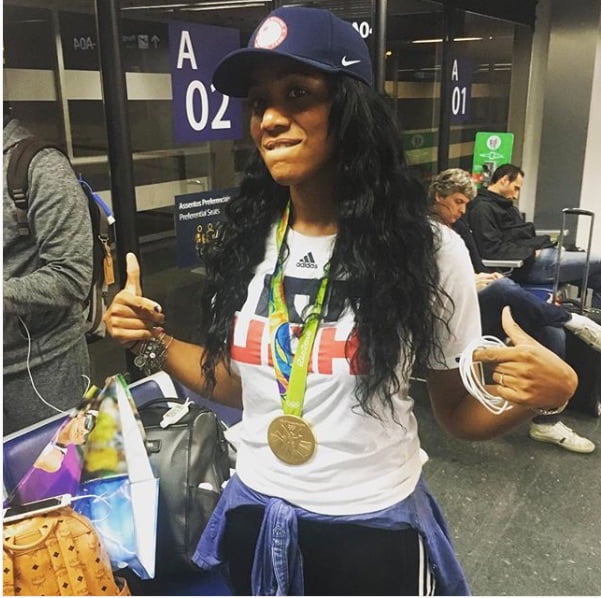 You might have heard of the annual Kyle Lowry Community Day and the annual Lowry Love Thanksgiving? Both events their foundations hold throughout the year since its inception in 2013.
According to the Foundation website, Ayahna Cornish-Lowry grew up in the city of Philadelphia. As a matter of fact, she also played basketball growing up and averaged 18.7 points, nine rebounds, and seven assists as a prep senior.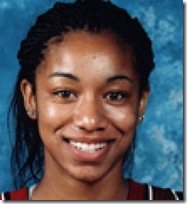 Throughout the course of her career, she racked up more than a handful of pre and post-season awards and was named a four-time All-City selection and two-time Philadelphia Catholic League Northern Division MVP.
By the time Ayahna graduated from Dougherty, she had set a school record with 1,782 points during her career. Ayahna attended Saint Joseph's University on a full athletic scholarship. While at college, she was just as dominant as ever, but a torn ACL put her career to rest.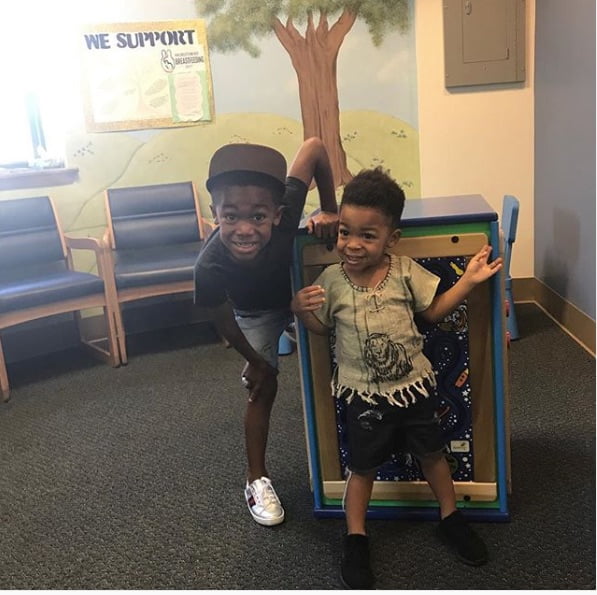 Following their respective college careers, the couple walked the aisle and became parents to a son, Karter King-Lowry, in August 2011 and Kameron Kong, born in July 2015.
You can find Ayahna Cornish-Lowry on Facebook here.
Read: DeMar DeRozan Wife Kiara Morrison