Mia Amabile
Meet pretty Mia Amabile; this stunning blonde gal is an Instagram model and the new girlfriend of NBA player Alex Caruso, the point guard currently signed by the Chicago Bulls, before his relationship with Ms. Amabile Abby Brewer, who played volleyball at the University of Tennessee-Knoxville.
Alex Caruso Contract
Alex Caruso started his career with the Oklahoma City Thunder before he was waived and later assigned to their affiliate team, the Oklahoma City Blue. Alex Caruso signed a two-year, $5,500,000 contract with the Los Angeles Lakers in March 2019. CBS acclaimed he re-signed in the free agency in June 2021 because he loves playing with LeBron James; however, on August 2, 2021, Alex Caruso signed a four-year deal worth $37 million with the Chicago Bulls.
Jake Fisher from The Bleacher Reports said the League execs expect Alex to demand a salary of around $12 million.
Alex Caruso signed his one-year, $543,471 entry-level contract with the Oklahoma City Thunder during the 2016 season.
Alex Caruso Net Worth
As of August 2021, Alex Caruso's net worth has been estimated at $2 million. In addition to his NBA earnings, Caruso has a multi-year sneaker deal with Anta.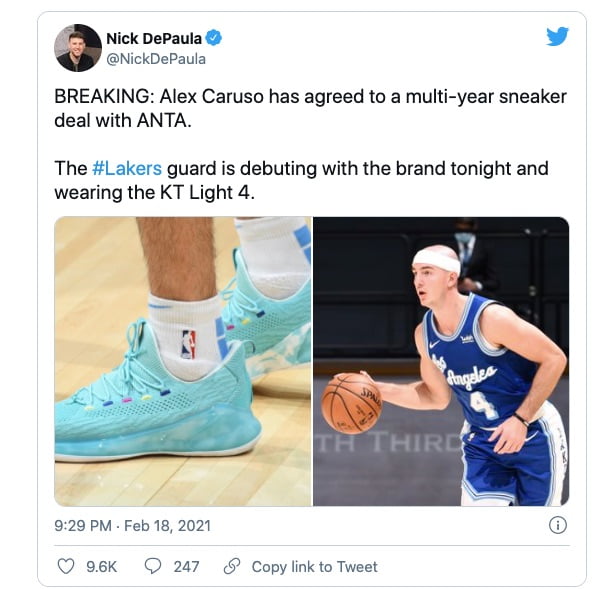 Alex Caruso Life & Career Timeline
6'4 Alex Michael Caruso was born on February 28, 1994, in College Station, Texas; he is one of the children born to Jackie and Mike Caruso, who is the associate athletic director at Texas A&M and played four years at Creighton. His sisters Megan and Emily played at Texas A&M.
Alex attended  A&M Consolidated High School before committing to Texas A&M over Texas Tech, Georgetown, Nebraska, Arizona State, Creighton, and Oregon.
Averaged 8.0points, 4.7 assists, and 3.7 rebounds per game with the Aggies.
Joined the Sixers during the 2016 NBA Summer League after going undrafted in the 2016 NBA draft.
He signed with the Oklahoma City Thunder on September 23, 2016, but was waived on October 17th.
Joined the Oklahoma City Blue on November 3rd, 2016.
Joined the Los Angeles Lakers for the 2017 NBA Summer League.
He signed with the Lakers on July 13, 2017.
Made his NBA debut with the Lakers on October 19, 2017.
Signed a second two-way contract with Los Angeles after the 2018 NBA Summer League.
Agreed to a two-year contract extension with L.A. on July 6, 2019.
On October 11, 2020, the Los Angeles Laker won the NBA Championships after defeating the Miami Heat in six games.
On June 22, 2021, ESPN reported Alex Caruso was arrested and released after he tried to board a plane at Easterwood Airport in College State and was found to possess and drug paraphernalia.
On August 2, 2021, signed a four-year, $37 million with the Bulls.
Alex Caruso Career Highlights
Named into the 2014 Bob Cousy Award Watch List.
Named Co-SEC Player of the Week on December 8, 2014.
Received Honorable Mention All-SEC.
 2015 Preseason Second Team All-SEC.
2015 Third Team All-SEC.
Named 2015-2016 SEC Defensive Player of the Year by CBS Sports.
Texas A&M's All-Time Steals Leader
Texas A&M's All-Time Assist Leader.
Alex Caruso NBA Stats
Averaged 3.6 points per game, 2.0 assists, and .3 rebounds during the 2017-18 season.
Averaged 9.2 points per game, 3.1 assists, and 2.7 rebounds in  4 games during the 2018-19 season.
Averaged 5.5 points per game, 1.9 assists, and 1.9 rebounds during the 2019-20 season.
Averaged 6.4 points per game, 2.8 assists, and 2.9 rebounds during the 2020-21 season.
Alex Caruso Girlfriend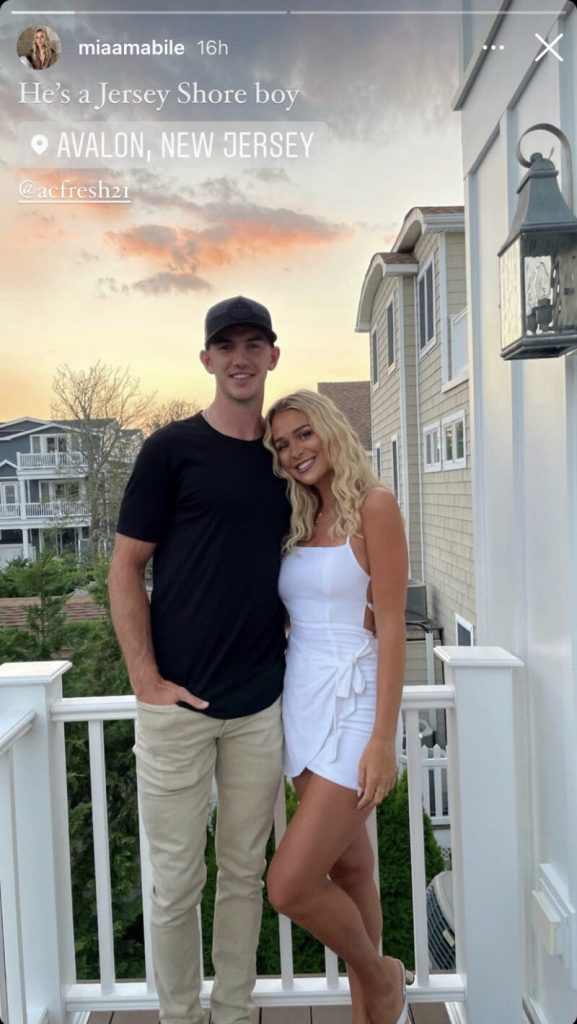 As previously mentioned, Alex Caruso has a new girlfriend; after his split from Abby Brewer, it has been reported Caruso is now dating Instagram model and Tik Tok star Mia Amabile.
Mia Amabile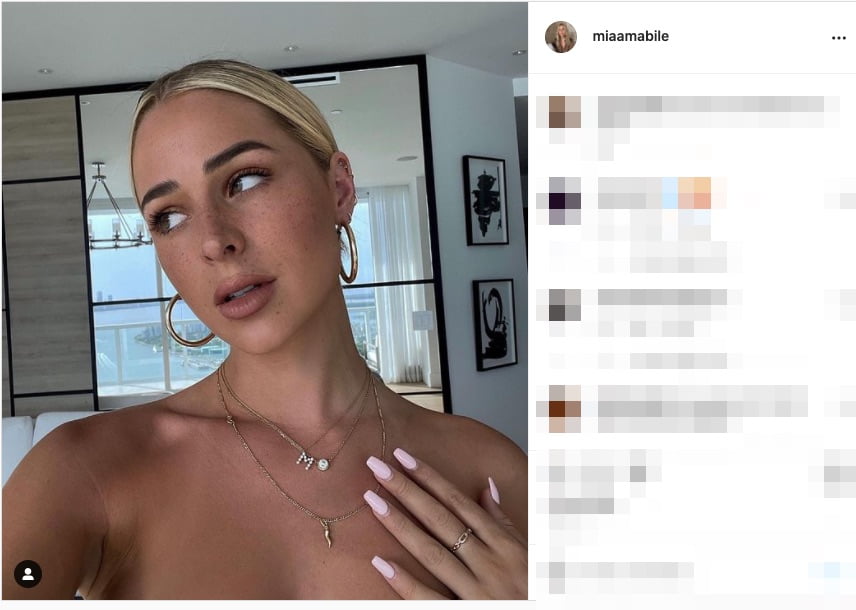 Pretty Mia Amabile was born on June 19, 1996; she attended The Shipley School; she studied business and Commerce at San Diego University and later attended Griffith University. Mia did an internship at Free People back in 2014 and then again in 2015.
In August 2017, Mia was a wholesale manager at Ete Swimwear + Simple Golden; since July 2018, she has been a social media coordinator for LF Stores in Los Angeles.