Meet Barbara Jones
Barbara Jones is the wife of college football coach, Lyle Allen Jones, Jr.; better known as Butch Jones. The Michigan native was born born January 17, 1968, he attended Ferris State University where he played football.
Butch Jones shows great experience on his resume as coach. Right out of college, he was named a defensive assistant at Rutgers University. Prior to that he had been an intern with the Tampa Bay Buccaneers from 1987-89.
Jones was also the offensive coordinator at his alma mater, Ferris State from 1995-97 and at Wilkes University from 1993-94.
He served as an assistant at Central Michigan for seven years from 1998-2004, as offensive coordinator (2002-04), running backs coach (1999-2004), and as tight ends coach (1998). Jones was the wide receivers coach at West Virginia from 2005-06. Jones was also the head coach for three years at Central Michigan, from 2007-09.
He has won four conference championships in his eight seasons as a head coach, including the Big East title in 2011 and 2012 with Cincinnati and the 2007 and 2009 Mid-American Conference titles at Central Michigan. He earned Big East Conference Coach of the Year honors after his 10-win season with the Bearcats in 2011 and earned the same honor from CBSSports.com in 2012.
In 2012 it was announced he had been hired as the 24th head football coach of the Vols. He owns a 71-44 record (.617) in nine seasons as a head coach, and his teams have earned bowl appearances in seven of his first nine seasons as a head coach. Jones is 42-26 (.618) in conference play, 60-5 when leading at halftime and 60-6 when leading after three quarters. Jones joined UT from the University of Cincinnati, where he finished with a 23-14 record (.657) in three seasons with the Bearcats.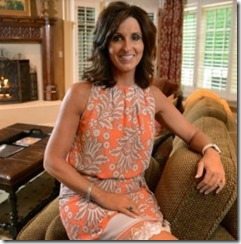 Barbara Jones is the mother of the couple's three children. It's a male dominating home, with Barbara "Barb" being the mother of three sons, Alex, Adam and Andrew.
According to knoxnews, Barbara Jones, also known as the first lady of Tennessee Football, grew up in Michigan. Barbara played basketball and comes from a family of staunch hoop supporters.
She and Butch Jones met while attending Ferris State College. The two shared a class together and following a hallway chat, she fell for football and for the man behind it.
She remembers Butch was wearing a letterman jacket with his real name, Lyle, though she soon realized he goes by his nickname given to him by his father.
After a nine-months courtship, Barbara and Butch Jones walked down the isle in 1992. At the time o f their nuptials he was 24, she was 19.
Barbara gracefully talked during her interview, saying the transition to Knoxville has been the smoothest transition so far. We have to keep in mind the wife of a football coach has role with the punches. She shared what she loves the most about her roles, is being supportive and help in whatever way she might be needed to.
Barbara loves growing bonds, going to players wedding or having players visit. The mom of three also said her favorite tailgate recipe is Rotel dip, which she makes every week for players who have worked specially hard.