Carol Bennett
Carol Bennett used to be married to former NFL player, Barry Bennett -who played for the New York Jets. The longtime couple was found dead in their rural Minnesota home.
Carol's husband, a former NFL lineman played college football at Concordia College in Minnesota, and went onto play 11 seasons in the NFL, including six seasons with the Jets from 1982 to 1987.
Bennett was a first-team all-American in the National Association of Intercollegiate Athletics, and a member of The Associated Press's Little All-America team. He was an N.A.I.A. wrestling champion in 1975 and 1976, and an N.C.A.A. Division III champion in 1977.
Barry was selected in the third round of the NFL Draft in 1982, 60th overall, by the New Orleans Saints.
He also played for the New Orleans Saints from 1978 through 1981 and appeared in one game for the Minnesota Vikings in 1988, the final year he played.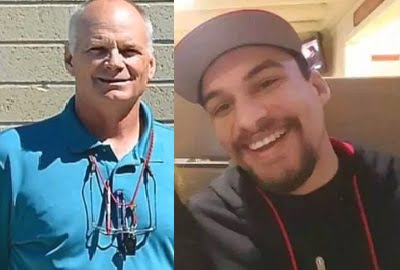 After his retirment from the NFL, he became a physical education teacher and worked at a high school in Long Prairie for about a decade. He is described as a teacher who loved interacting with children and rarely spoke of his NFL playing days. The Star Tribune reported Bennett had retired from teaching PE.
Both Carol and her husband were found dead "under suspicious circumstances," -and their youngest son, 22-year-old Dylan John Bennet is a suspect who is currently on the run. He had been living with his parents at the time of the double murder.
The bodies of 63-year-old Carol Bennet and 63-year-old Barry Bennet were found by a friend who went to their home in Long Prairie for a welfare check after Barry failed to answer his texts.
Both husband and wife have been described as 'quality people' -Their bodies were found on August 21 and is belived their son Dylan has already left the state. Dylan who recently graduated from Bemidji State University, was in the process of leaving to China for a job opportunity.
A native of Buffalo, Minn., Carol Bennett and husband Barry were married for decades, together they raised four adult children including daughters Lindsi, Abbie and a son Buddy. In addition they adopted two boys, one of them is Dylan. They were also proud grandparents.