Meet Nancy Brown! She is the loving and supportive wife of NFL executive Mike Brown, the owner of the Cincinnati Bengals. He took over the team after his father, Paul Brown, former head coach of the Cleveland Browns and Bengals founder, passed away at the age of 82 on August 5, 1991.
Mike Brown Parents
Mike Brown was born Michael Brown on August 10, 1935, in Massilon, Ohio; he is the middle son of Paul Brown and his first wife, Kathryn J. "Kate" Brown. His older brother Robin Brown born on February 26, 1932, served as a scout for the Cincinnati the Bengals until his death on July 26, 1976, after losing his battle with cancer at the age of 46.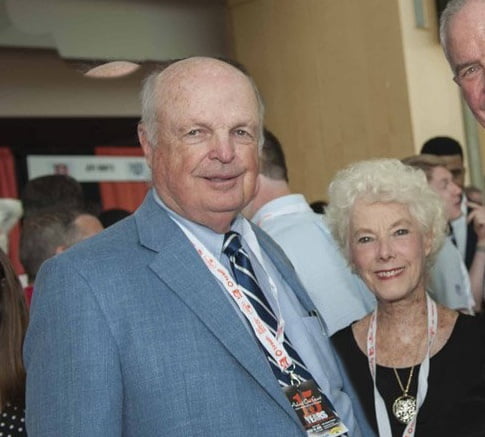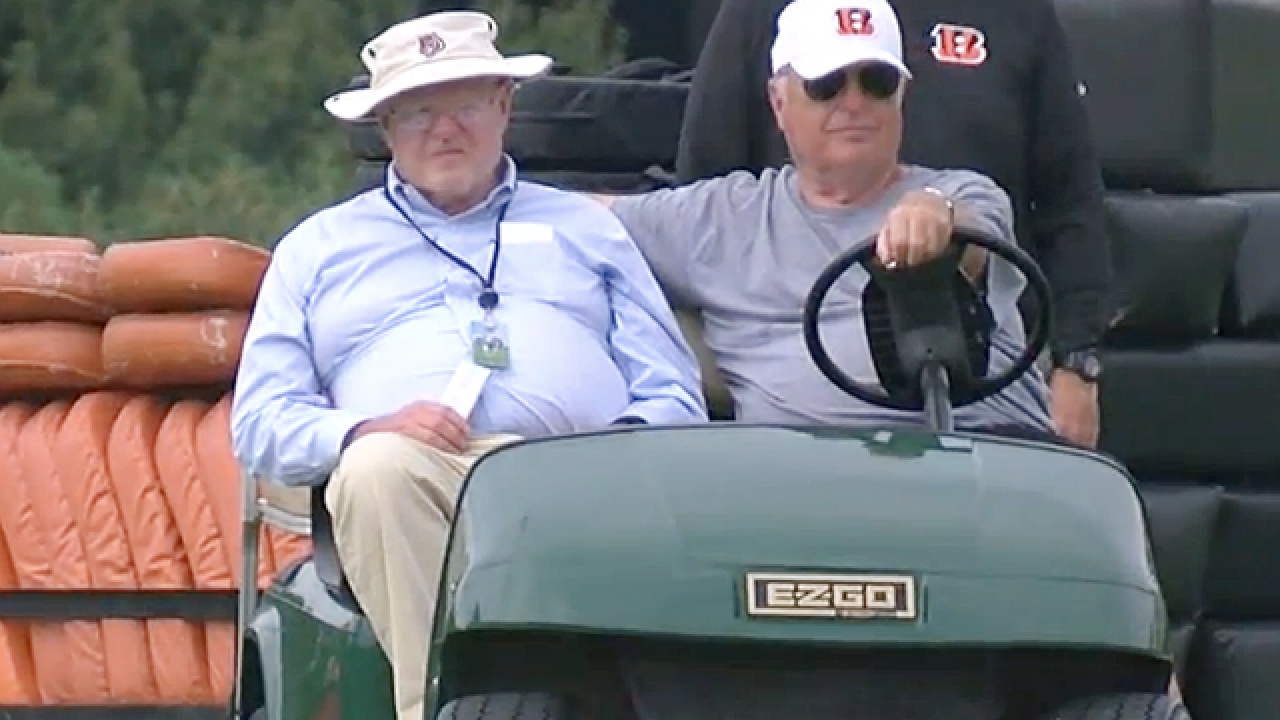 His younger brother Peter D. Brown born on January 30, 1943, served as senior vice-president of the Bengals until his death at the age of 74 on December 12, 2017.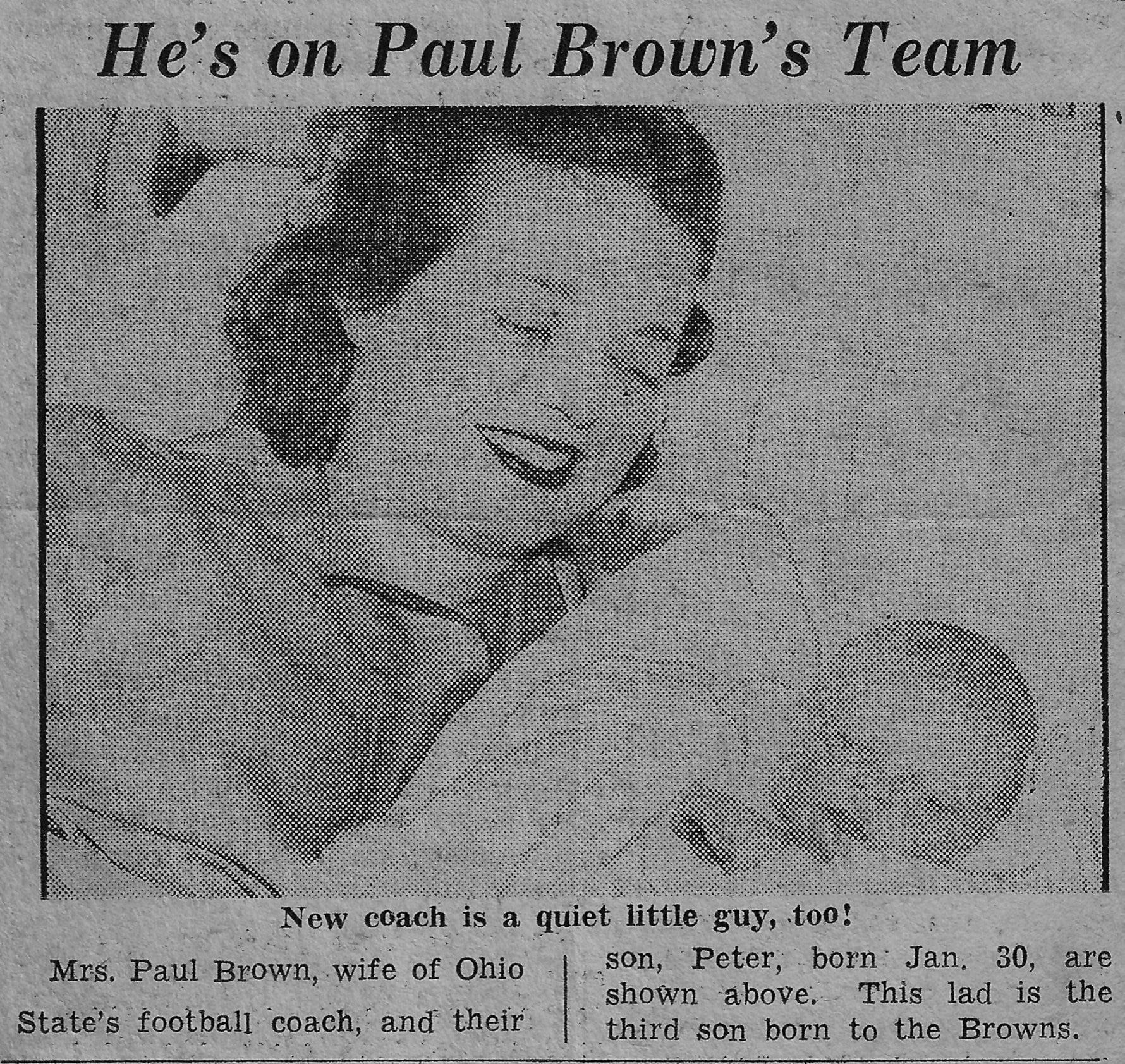 Mike Brown's mother, Kathryn  Kate Brown born Kathryn Jean Kester on November 2, 1909, in Massilon, Ohio; she attended Washington High School in Massillon, where she met her husband, Paul. After high school, she attended Washington and later nursing school at Western Reserve Nursing School in Cleveland. After several years of dating, Paul and Kate Brown got married on June 10, 1929.
She got a job at the infirmary at Severn School, where Paul served as head coach from 1930 to 1931; they relocated to Massilon when he landed a coaching position at Massilon High School. Meanwhile, she raised their three sons took them to little league and high school games.
She was diagnosed with diabetes lost most of her sight by 1969; she was 59 when she died from a heart attack on April 13, 1969.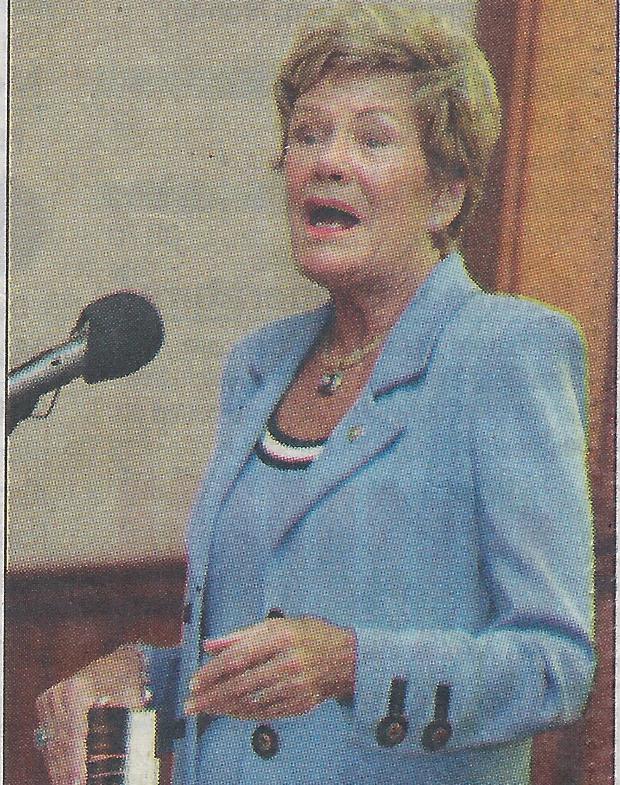 Mr. Paul Brown met his second wife, Mary Rightsell (20 years his junior) in September 1970; she got a job as a secretary for the Bengals months after they met; they got married on June 19, 1973, this was Mary's second marriage as well. Mary Rightsell Brown was previously married to Don E. Rightsell, father of her children Scott, Melissa, Melinda, and Stephanie. Mary T. Brown was 83 when she died on November 30, 2013.
On September 7, 1908, Paul Brown was born in Norwalk, Ohio, to Lester Eugene Brown (1887-1943) and Isa Belle Sherwood Brown (188801964). He attended Massilon High School And Ohio State University, where he played football before transferring to Miami University.
He started his coaching career in 1930 at Severn School; in 1932, he was head coach at Massilon High School. He coached at Ohio State from 1941 to 1943, Grear Lakes Navy from 1944 to 1945, the Cleveland Browns from 1946 to 1962, and the Cincinnati Bengals from 1968 to 1975.
Paul Brown was General manager and part-owner of the Cleveland Brown from 1946 to 1962, and owner and president of the Bengals from 1968 to 1991. He was named AP NFL Coach of the Year in 1970, three-time NFL Champion in 1950, 1954, and 1955 with the Browns.
Mike Brown College
Mike Brown played football (QB) in high school and later at Dartmouth College and Harvard. He graduated in 1957 from Dartmouth and in 1960 from Harvard Law School.
Mike Brown Cincinnati Bengals Owner
His ownership of the Cincinnati Bengals has been criticized for years, whether because he fired Sam Wyche, then came winless seasons, loyalty issues, the Carl Pickens Clause.
But others think very differently of Mr. Brown, described him as a nice man, a man who has put so much for the team, and a person passionate about his philanthropic work in Cincinnati.
Bengals owner Mr. Mike Brown also served as president of the Cincinnati Bengals before his father died, he assumed the role as president when his father's health began to deteriorate. Mr. Brown previously served as assistant general manager from 1968 to 1990.
He hired Dave Shula in 1992; he was fired after the 1996 season kicked off after losing 50 games; wide receivers coach Bruce Coslet was named interim coach for the remainder of the season and named head coach later on.
After Coslet left in 2000 when the Jets hired him, Mike Brown named LeBeau their new head coach; he coached 45 games, lost 33, he was fired after the 2002 season. Mike Brown subsequently hired
He refused to move the move to another city in 1995 added that Riverfront Stadium was too small. The construction for a new stadium started on April 25, 1998; Paul Brown Stadium, located in Cincinnati, Ohio, has a seating capacity of 65,515, costs $455 million, and was finished by August 19, 2000.
On January 14, 2003, Mr. Brown and the Bengals announced they hired Marvin Lewis as head coach; from that day until he left in 2018, Marvin Lewis was named NFL Coach of the Year in 2009, coached 256 games, winning 131. Under coach Lewis, the Bengals experienced their most successful season in 2013, with an 11-5 record. Mike Brown hired Zac Taylor on February 4, 2019.
Mike Brown  Bengals Net Worth
According to ESPN, as of 2015, the owner of the Cincinnati Bengals, Mike Brown, had a net worth estimated at $935 million. In 2022, Mike Bown's net worth has been estimated at $1.09 billion. The Cincinnati Bengals are worth $2.275 billion.
Mike Brown Wife
Mike Brown's wife, Nancy Brown, is a reserved woman; back in 2014, it was reported gave 24 game tickets to the first responders of a firehouse and a police station near  Clermont County's Miami Township.
According to the Cincinnati Business Courier, Nancy Brown told the fire chief of the station she visited that she planned to visit others to thank first responders for their service. The Miami Township Fire Department received 16 tickets, while the smaller police department received eight, the Business Courier reported.
Nancy Brown regularly attends Bengals-related events around Cincinnati. She sometimes tailgates with fans before home games. She also will represent her husband at team events he's unable to attend. Just earlier this month she attended a local screening of "Forgotten Four," a documentary about the first African Americans to play in the NFL after World War II. Mike Brown's father, former Browns coach and Bengals founder Paul Brown, played a key role in re-integrating the league in 1946.
Nancy Brown
Mrs. Nancy L. Brown was born on May 1, 1941; she is the mother of two children, Katherine Brown, now Katie  Blackburn, and Paul Brown; both of her children are highly involved with the Cincinnati Bengals.
Mike Brown Children
Katie Blackburn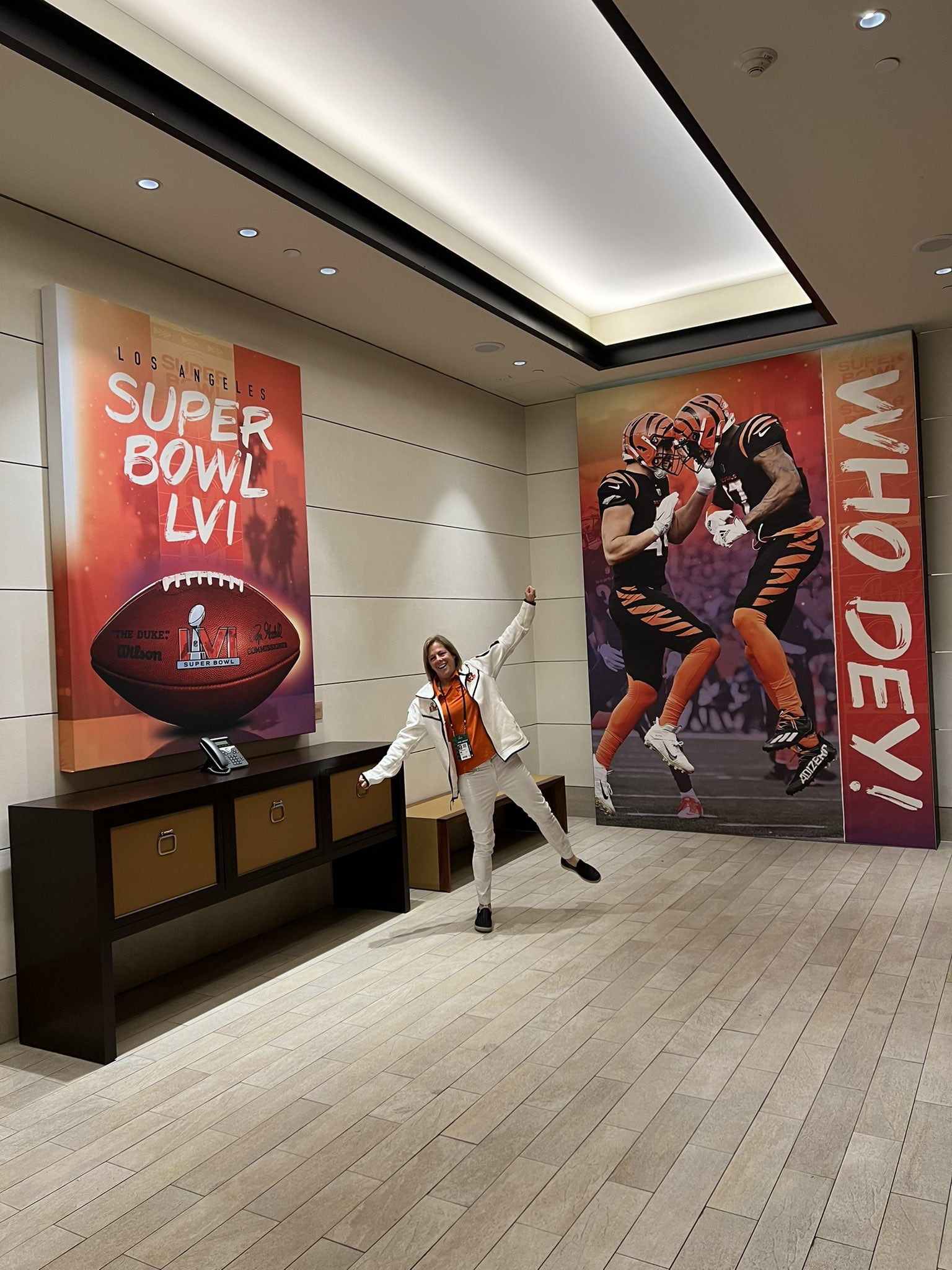 Katherine Brown Blackburn was born on September 25, 1965; she attended Dartmouth College and the University of Cincinnati College of Law. Katie Blackburn was a member of the women's ice hockey team at Dartmouth.
Katie Blackburn is married to Troy Blackburn, their two daughters, Caroline and Elizabeth; they attended Duke and Dartmouth, respectively. She worked at a law firm in Cincinnati before joining the Bengals in October 1991; she is now the executive vice president.
Troy Blackburn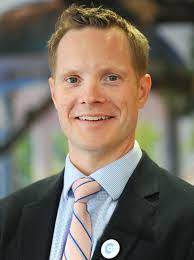 Her husband, Troy Blackburn, served as vice president for the Cincinnati Bengals. He graduated from Duke with a degree in economics in 1989.
Elizabeth Blackburn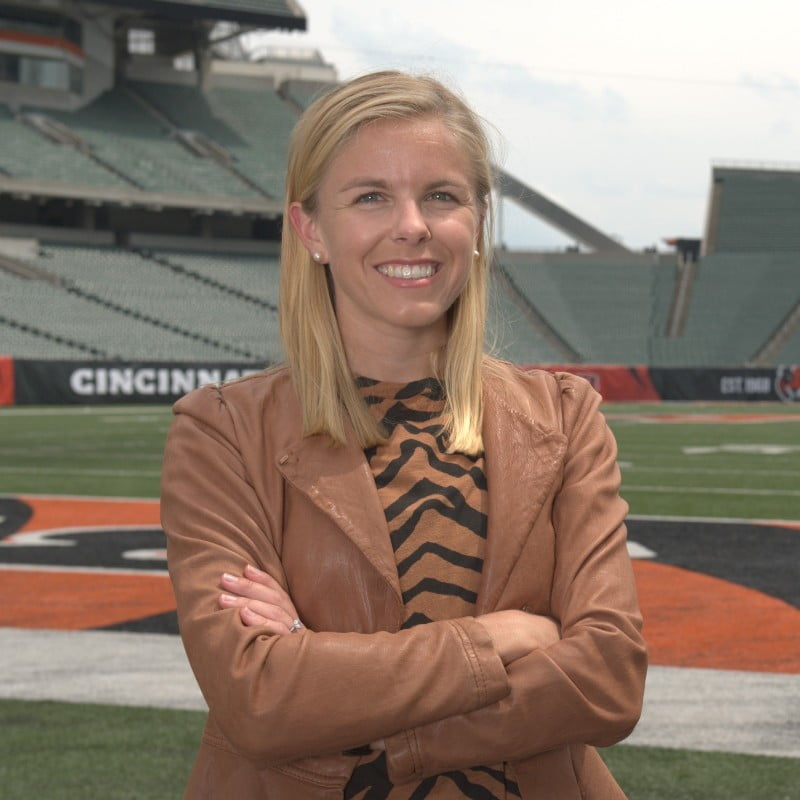 Her daughter Elizabeth Blackburn, an Economics and Engineering double major from Dartmouth College (class of 2015) in Hannover, New Hampshire, is the director of strategy and engagement for the Cincinnati Bengals. Before joining the Bengals in February 2020, Elizabeth was a capstone associate at KKR & Co from August 2018 to 2020; she also worked for the Bain & Company and was an analyst for the NFL from October 2017 to April 2018.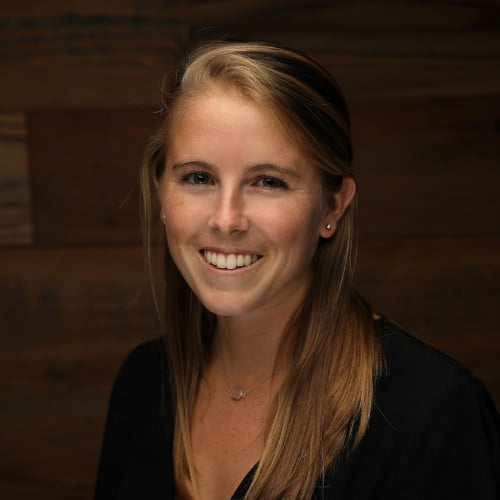 Katie's youngest sister Caroline Blackburn graduated in 2017 with a public policy major, economics minor, and management studies certificate from Duke University.
After graduating from Duke, Caroline worked as a business analyst for Abercrombie & Fitch; she later worked two years at Walmart (Category specialist and Category Lead); from October 2020 to April 2021, she was an Ecommerce manager at Petco. Nowadays, Caroline Blackburn joined the Cincinnati Bengals as a senior manager of digital strategy.
Paul Brown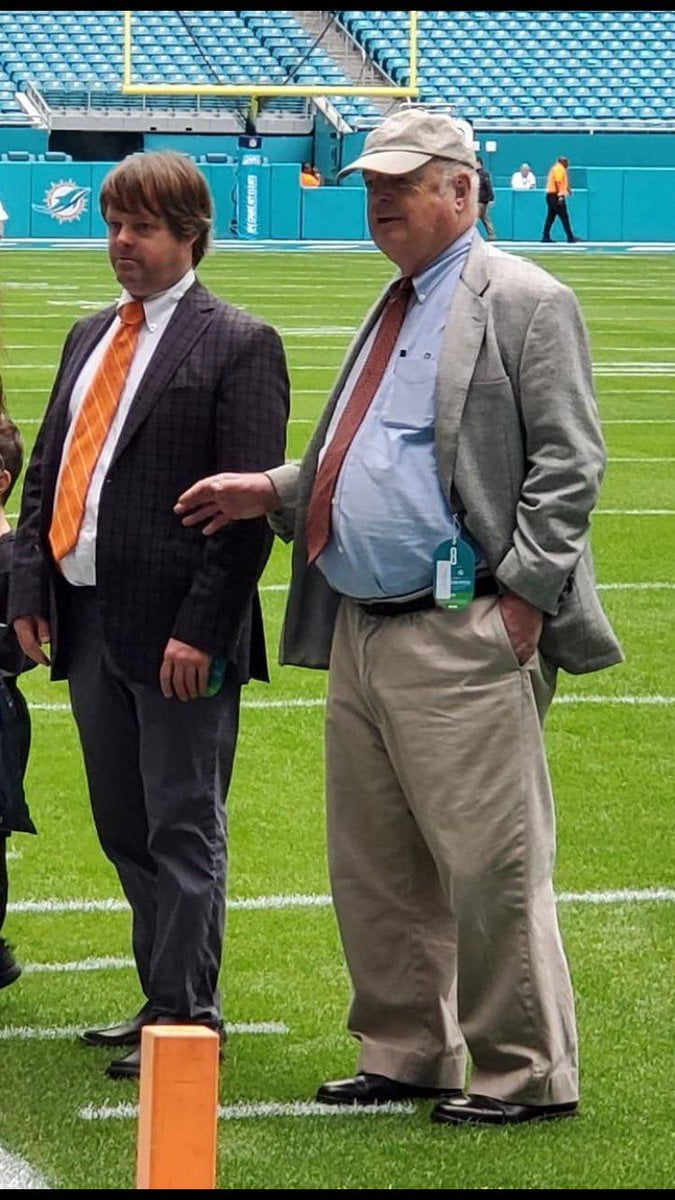 Mike Brown's younger child is his son Paul A. Brown born on November 10, 1966. He is the Vice-President for Player Personnel for the Cincinnati Bengals. His wife, Lisa Brown, is a production manager at Coca-cola Enterprises in Cincinnati, Ohio.