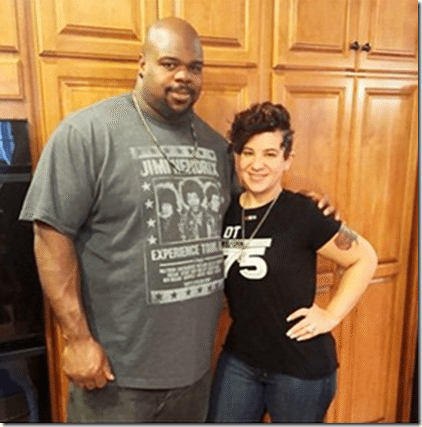 Meet Bianca Wilfork, the wife of Patriots defensive tackle Vince Wilfork. The couple who was recently on vacation in the Bahamas got a little kick when a fan wearing Vince's shirt didn't recognize him!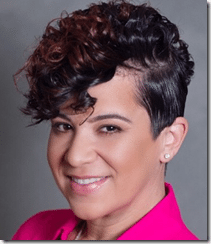 Bianca his lovely wife of over a decade, capture the funny moment when a fan couldn't recognize the athlete, even as he stood just feet away from him and engaged him in a conversation!
Bianca and her man tied the knot in 2004, meaning the couple has been man and wife for 11 years. By now, she sure knows what is like to be married to a star athlete and she knows appearing at games is key to show her support. Bianca is truly her hubby's number one fan, she arrives at Patriots games, or public events wearing a bedazzled Patriots number 75 jersey with a nameplate reading "WIFEY."
For Bianca going to a game is clearly more important than going shopping and she proved it when in 2008 she showed a video into the NFL commissioners office, which  helped save her husband from suspension!
Bianca also keeps busy with the couple's three children, sons David Dream Angel and D'Aundre Wilfork and daughter Destiny Barbara Wilfork.
The Wilfork's met through online dating back when he was in college in Miami and it turned out pretty good in fact, Bianca's hubby is not only a famous atlhelte, husband and father but also a swelled fella, did you hear after his teams recent victory he helped a driver out from a turned over jeep in Foxboro? Nice job!
You can find proud wife, Bianca on Instagram here.