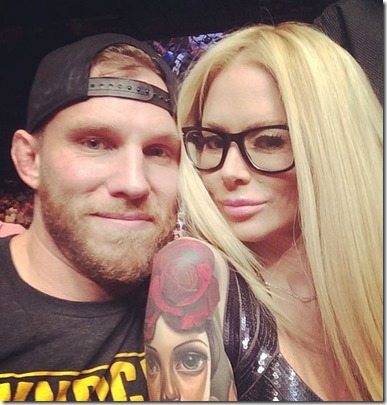 Instructor with the Syndicate MMA, John Wood is allegedly dating 40-year-old former adult-entertainment performer Jenna Jameson -"The Queen of "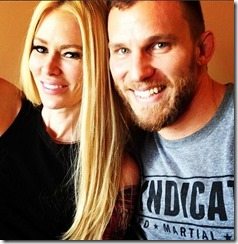 34-year-old Big John hasn't had that many fights and has lots most of them, you can check out his professional record here. And what do you do when you cant make it? You teach! that's right. So he is very good in that department, as an MMA coach on the popular Ultimate Fighter 17 Team Jones television show. He has also coached and cornered serval UFC, Strikeforce, pride and Bellator veteran fighters including – Forrest Griffin, Evan Tanner, Mike Pyle and many others.
His bio reads
Often going up against underhanded foreign villains, Wood would always get the crowd behind him by inspiring massive chants of "U.S.A.! U.S.A.!" that would shake the rafters and intimidate his opponents. For more than two decades, John "Big" Wood defended America's honor in the ring and enjoyed distinction as one of the most recognizable Superstars in the world.
Big John certainyl likes his ladies with great looks and hot bodies, he was also previously married to model and former UFC girl Amber Nichole Miller –who is said to be dating Tito Ortiz.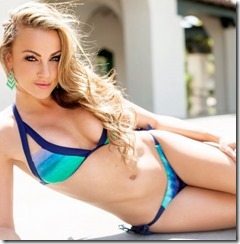 Back in 2010 when everything was A O.K between the couple; Wood and his former wife Amber Nichole Wood participated in the filming of NBC's Ultimate Women Challenge. Where Wood was a coach and Amber a host. John discussed his take on the experience.
"Currently we are filming the show right now, getting ready to wrap it up.  We have sixteen of the top women in the sport, some big names who have fought for big organizations like Strikeforce, Elite, as well as some greener girls who are coming up."
Wood also worked at Throwdown Training Facility in Las Vegas. During an interview he discusses everything from local amateur promotions in the Vegas area, The Ultimate Women's challenge, as well as children's MMA.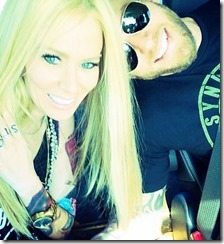 Now, the underlying story here, is that you may know that Jameson is Tito Ortiz' ex right, but what you may not know is that Jenna's former assistant said Jenna would throw acid to Amber's face –Tito's current girl –and not only that, she would also wrecked his cars. But apparently now, part of her evil plan includes dating Amber's e-hubby, Big John! Yikes!
Find their Instagram accounts here and here.