Melanie Meuser Weeden
Meet the lovely Mrs. Melanie Meuser Weeden aka Melanie Weeden; she is the gorgeous wife of NFL player Brandon Weeden. Her husband currently a free agent played quarterback for the Cleveland Browns, Dallas Cowboys, Houston Texans, and the Tennessee Titans.
Prior to joining the bog guys in the NFL, Weeden played college football for the Cowboys at Oklahoma State.
But before college and NFL, Brandon a talented baseball player was drafted by the New York Yankees during the 2002 MLB Draft; he joined the Los Angeles Dodgers in 2003 and subsequently selected by the Kansas City Royals in 2005 at the Rule 5 Draft.
After he put his bat down, Weeden decided to attend college. The Brown selected him in the first round (22nd overall) in the 2012 NFL Draft.
Having said that, are you ready to meet Mrs. Weeden?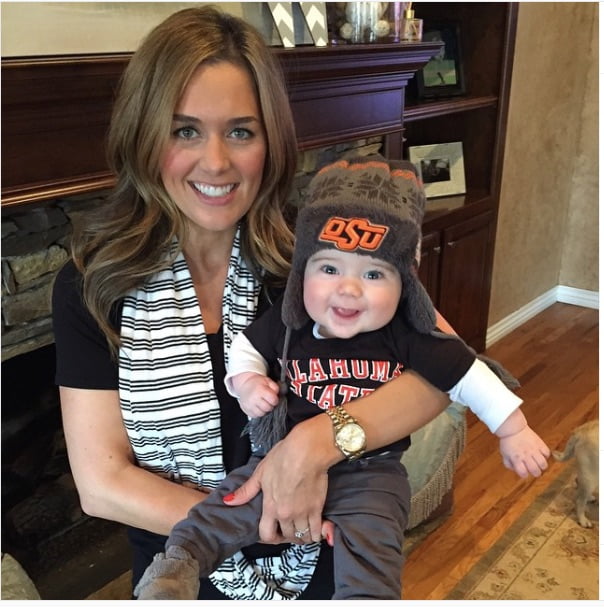 Formerly known as Melanie Meuser, she was born Melanie Dawn on December 6, 1983; she is one of the children born to Sue (Howard) & Paul Meuser, ages 62 and 65, respectively. Melanie has one brother, Aaron.
Melanie graduated in 2007, with a Bachelor of Arts in Corporate Communication from the University of Central Oklahoma.
After college, Mrs. Weeden was an account executive for Worldwide Express; later in 2008, account manager for the Foundation of Medical Staffing and an employee relations coordinator for Ocean Dental in Oklahoma.
Melanie & Brandon Weeden exchanged their vows in the summer of 2009; they have since welcomed two beautiful kiddos, Cooper born on July 3, 2015, and Case Tyler born on May 12, 2017.