Enzo Amore
Enzo who goes by nZo or ring name Enzo Amore is a rapper and professional wrestler best known for his time in the WWE.
The 32-year-old who appeared on Ring of Honor and most recently debuted for Northeast Wrestling; is said to be thinking about making a return to NXT.
Since leaving WWE in 2018 he has been using the stage name Real1 to pursue a career in the music world.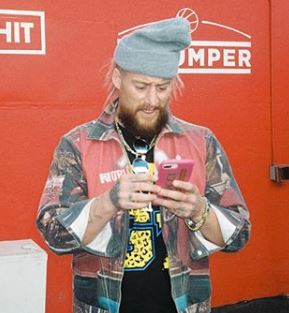 Enzo, born Eric Arndt on December 8, 1986 -spent his early years in Hackensack and Waldwick, New Jersey. Between 2007 and 2009, while working toward his bachelor's degree in journalism, he was a linebacker for Salisbury University's Division III football team.
Before beginning his professional wrestling career, he trained with Joe DeFranco in Wyckoff, New Jersey.
As a wrestler, he was signed to World Wrestling Entertainment's NXT developmental branch in 2012. He is a former two-time Crusierweight Champion and along with teammate Big Cass –won the NXT Year-End Award for Tag Team of the Year in 2015.
Enzo has been associated with several women though not in terms of long-term relationships. He did however was in a legit relationship with fellow WWE superstar Gionna Daddio, AKA Liv Morgan. The two split sometime in 2017.
He was then rumored to be dating WWE Carmella real name Leah Van Dale -but the relationship was never confirmed.
In 2018, a woman accused him of raping her in a Phoenix, Arizona hotel room a few months earlier, which led to an investigation by the Phoenix Police Department, and suspension due to a violation of WWE's zero tolerance for sexual assault and harassment matters. He was eventually fired the same day for failing to inform WWE of the investigation. He denied all allegations against him, and the case was eventually dropped due to insufficient evidence.
As of 2019 it is not clear if Enzo is currently single or off the market, though he keeps active on social media with over 1 million followers he is not the one to post about his lovers.