Laura Buck
Check out pretty Ms. Laura Buck; the stunning brunette is the loving girlfriend of NFL player Brett Rypien, the 6'2″ quarterback for the Denver Broncos. Prior to the NFL, Brett played college football at Boise State.
Rypien born on July 9, 1996, in Spokane, Washington, where he attended Shadle Park High School. In addition to football, Brett played baseball.
Brett became the starting quarterback for the Boise State Broncos his junior season. He entered the draft in 2019, but no team selected him, luckily he got the Denver Broncos' attention and they offered him a deal as an unrestricted free agent, he signed a deal that awarded him a signing bonus of $10,000 and guaranteed a salary of $146,000.
After that happened the Broncos waives him twice, they eventually assigned him to their roster on September 25, 2020, made his debut against the Tampa Bay Buccaneers two days later.
Football has been part of Brett's life since he was a child, both his uncle Mark and cousin Angela Rypien played football, his father Tim Rypien however chose baseball.
Brett Rypien's better half is Laura Buck,  his college sweetheart.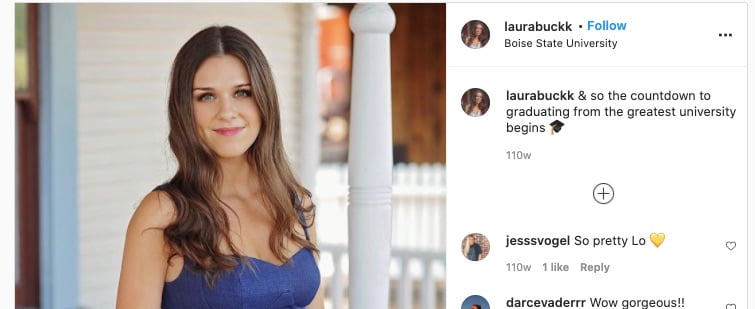 Ms. Buck was born on October 26, 1996, in San Diego, California. She attended Westview High School, where she played soccer.
Subsequently, Laura attended Boise State, continued to play soccer (forward) and graduated in 2018, with a bachelor's degree in public relations, advertising, and applied communication.
Ms. Buck worked in sales at H&M in 2017 and 2018; did internships at Idaho Public  Television and the Grove Hotel in Idaho.
Since December 2018, Laura has been a fitness trainer at F45 Training in San Diego, California. Brett and Laura started dating in April 2016.