Meet Lauren Scrivens Hoyer
Lauren Scrivens Hoyer aka Lauren Hoyer;  the lovely wife of 33-year-old NFL player, Brian Axel Hoyer. Her hubby is the quarterback for the Indianapolis Colts. He previously played for the Houston Texans, Cleveland Browns and the New England Patriots.
The former Michigan State quarterbacks joined the New England Patriots as an undrafted free agent in 2009. After spending the first three seasons in New England, Hoyer spent a few weeks in Pittsburgh in 2012, before finally getting a late-season start for his third team on the season, the Arizona Cardinals.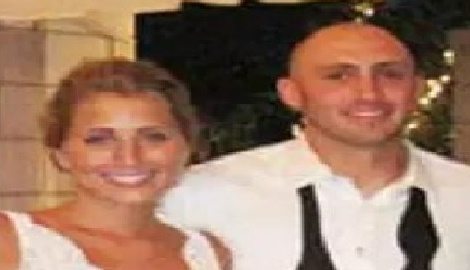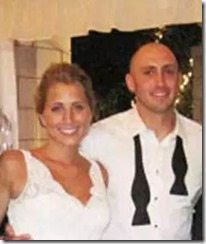 Lauren Scrivens and Brian go a long way back. They attended the same high school in Ohio and became high school sweethearts. The Hoyers attended Saint Ignatius High School in Cleveland, Ohio together where they met and started dating.
They became officially husband and wife in 2010. She is also the mother of the couple's two children: son, Garrett, and daughter, Cameron. They tied the knot on July 2, 2010. She gave birth to daughter Cameron in October 2013.
Lauren Scrivens Hoyer married her high school boyfriend close to their hometown in Cleveland at a beautiful mansion called The Glidden House built-in 1910. Moreover, the boutique hotel features a carriage house in the Victorian style mansion where the reception was held for friends and family.
Lauren Scrivens Hoyer, is a native of Moore, OK. Brian and Lauren returned to OK to help with cleanup efforts following a tornado that hit Moore in May 2013.
Lauren Scrivens Hoyer is not to be confused with Lauren Hoyer, her hubby's sister. Unlike her sister-in-law, Lauren Scrivens Hoyer likes to keep things private.
Furthermore, the mom of two is not very active on social media. Her Twitter account is set to private and her Facebook barely has a couple of pictures of her dogs.