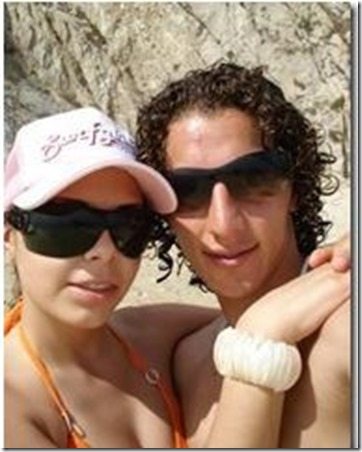 Meet Mexican Briana Morales, the lovely wife of Mexican footballer Andres Guardado. Her hubby currently plays for Valencia FC and the Mexico national team.
The couple has been together for years, he is commonly known as "Principito" or Little Prince; the Mexican wingback who –signed a four-year contract with Valencia CF in mid 2012 –was twice named the best player at his position while playing for Deportivo La Coruna from 2007 to 2012.
Her man began his youth career with Atlas at age 7. Now the 27-year-old has represented the country in three World Cups, two Gold Cups and the 2007 Copa América.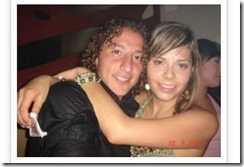 Morales is one of those anonymous wags, there is not much info available on her, just a couple of pictures of her wrapping her arms around her man.
According to info online, the couple married very young. Briana tied the knot to her footballer in 2006 when he was just 19-years-old and by their photos together we assumed she must have been the same age.
The word is Briana –who is originally from Guadalajara –left her modeling career to become a WAG, and married Principito right before he had to move to Spain so the couple began a new life as a married item in Coruna, Spain. Mexican tabloids reports the couple actually split some time ago, and that Mexican singer Mariana Avila –who was linked to Guardado in 2010 –is to blame for their divorce.
We do have to say during their time together Morales was next to her man at all times, they arrived as man and wife to A Coruña back in 2007.
The young Briana will sure hear a whole lot about her man these days, you know being the World Cup and all, and also because her once husband scored against Croatia in the World Cup match today. It was Guardado's first goal in seven FIFA matches so far. Andres is still single, think they have a chance?
You can find Briana's pictures here.