Brittany Boyer Bosher
Brittany Boyer Bosher aka Brittany Bosher is the loving and incredible wife of NFL player Matt Bosher. He is the punter for the Atlanta Falcons. Prior to the NFL, Matt played college football for the Miami Hurricanes at the University of Miami.
Mrs. Boyer Bosher's husband was born on October 18, 1987, in Greenacres, Florida. He graduated from Jupiter High School in Jupiter, Florida and subsequently attended the University of Miami.
The Atlanta Falcons selected him with the 192nd overall pick in the sixth round of the 2011 NFL Draft.
Finally, we get to that part when we tell you everything we know about his pretty wife. In other word read Brittany Boyer's bio in these six cool facts.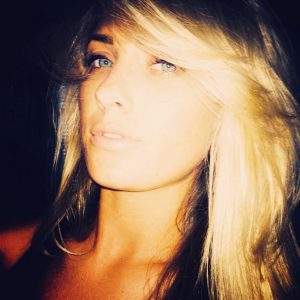 She was born Brittany Maite Boyer on December 8, 1989, in Jupiter, Florida.
Her parents are Lorea Elordi Thompson and John Boyer; also proud parents of her siblings Sarah, Rachel, Taylor, Jack Thomson, John John Boyer, Alexander Boyer, and Bradley who passed away, age 24 on June 9, 2016.
Brittany and Matt met at Jupiter Community high school where she graduated from in 2008. In 2012, graduated from the University of Florida with a Bachelor of Business Administration and Finance.
She works at her family real estate firm, Waterfront Properties & Club Communities as an internet content, social branding, and SEO specialist.
They were engaged for two years, before finally getting married on February 15, 2015, at The Club at Admirals Cove's lawn.
They live between their homes in Atlanta and Jupiter with their adorable son Mathew Carl Bosher, born on March 14, 2016.
Follow Mrs. Bosher on Twitter here.