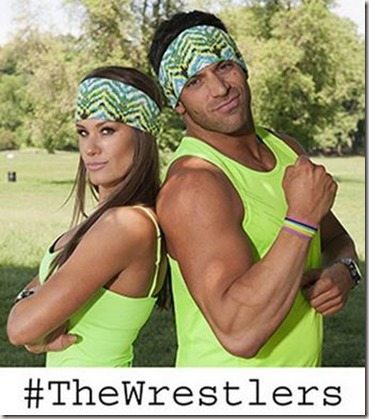 We are one day away from the premiere of season 25 of CBS's Amazing Race! And we couldn't miss to tell you about an amazing duo, contestants, Brooke Adams and Robbie Strauss.
Both Strauss and his then-girlfriend, Brooke, were cast as a pair in "The Amazing Race," Brooke Adams, a wrestler known by just her first name in the ring, is from Houston. While he's the gelled-up, "Jersey Shore"-looking professional wrestler who stars in weekly matches for TNA Impact Wrestling on Spike TV.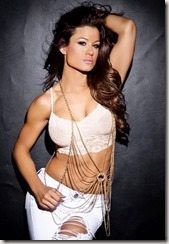 The Texan beauty was born December 4, 1984; she is an American model, dancer and former WWE Diva. She is a former two-time TNA Women's Knockout Champion and a one-time TNA Knockouts Tag Team Champion with Tara, known collectively as TnT. From an early age Brooke showed an interest fro rough sports, playing basketball, volleyball, track and rugby! She started out as a model in her teens and made her in-ring debut in 2006.
Currently working for Total Nonstop Action Wrestling under the ring name Miss Tessmacher. On the March 29, 2010, edition of TNA Impact!, Adams made her Total Nonstop Action Wrestling debut in a backstage segment as Eric Bischoff's assistant, under the ring name Miss Tessmacher, named after Lex Luthor's girlfriend and assistant in the first two Superman movies.
Brooke might look all pretty and glammed up but don't let this fool you. On her CBS bio she said she enjoys Wrestling, weight training.
She shared she is most proud of winning the Knockouts Championship and reveals what she expects to get out of the race: "To trust and build more confidence in myself, to be more patient, and to trust Rob again. He has hurt me deeply in the past."
Think she will trust him again? Find Brooke on Twitter here.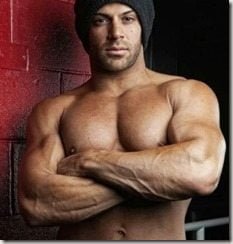 Robbie, 30, whose real name is Robert Strauss, is from The Jersey Shore. On his website he is described as the proud Italian who's always down for a day at the beach to get his tan on or some fist pumping at the club.  With the help of his personal bodyguard Robbie T, Robbie E likes to keep his competitors off the "list," which grants access into his posse.
A deadly head of spiked hair weaponry helped him claim TNA X Division Championship gold.  Robbie E also earned the Television Championship, which just so happens to be the most blingin' title at IMPACT WRESTLING, but was robbed by some hamster. After all, Robbie E has plenty of ability and attitude to get it done bro!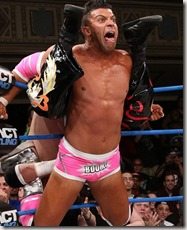 Robbie has also competed in Northeastern and Mid-Atlantic independent promotions under the ring name Rob Eckos, including Chaotic Wrestling. He made his debut 14-years-ago and felled in-love of wrestling watching it on TV as a little 4-year-old.
After watching his first live local wrestling event he knew nothing else and started training at age 16 at Kevin Knight's Camp IWF in Woodland Park, New Jersey, where he practiced regular drills and exercises for four months until his debut against Chad Warwick on October 1, 2000.
Before making it big he taught at Woodbridge High School as a physical education teacher.
His hobbies include training, wrestling and seeing movies. He also said during his CBS interview he hope to gain Brooke's trust back!
How do you think the struggling couple will do?
Find him on Instagram here.