Amadeus Giorgi
Amadeus Giorgi is the handsome brother of Italian women's tennis star Camila Giorgi -one f the most popular tennis players on tour.
Amadeus sister is well known in the circuit not only for the aggressive play but also for her often revealing outfits that are designed by well her mother.
Born December 30, 1991; Camila and brothers, Amadeus and Leandro are the children of fashion desginer mom Claudia Gabriella Fullone and former footballer turned tennis coach, Sergio Giorgi. The couple had a fourth child, daughter Antonela, sadly she died in a car accident.
Camila began receiving rigorous tennis training from her father when she was five years old. Since then she has won multiple ITF singles titles during her career. She famously beat world #1's like Victoria Azarenka, who she defeated at the 2014 Aegon International.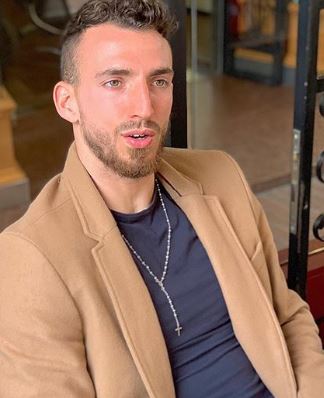 Pin
The 27-year-old Italian is also notorious for her past relationships, however she seems to be single at the moment. The important men in her life in addition to her coach father are her older brothers, Leandro -an actor; and Amadeus. The latter seems to be the closest to the talented player.
Amadeus and his older sister certinaly have a special bond, they are both atlhetes and surely understand the demands of a professional career in the sports.
Amadeus Giorgi born Dec 11, 1995 in Macerata, Italy -has followed into his father's footsteps as a professional soccer player. The 23-year-old currently plays for Serie D club A.C.D. Campodarsego. Amadeus who plays in the forward position, joined ACD Campodarsego in February of 2019.
Amadeus who could also be a professional model, was often called Tarzan due to his long hair. In addition to soccer he is also into boxing and motorcycle racing. He is currently based in Florence and though he may not be as popular on social media as his older sister, he certinaly keeps active often posting about his family, friends and his loyal dog. Amadeus is a proud Dobermann guy.
Find him on Instagram here.