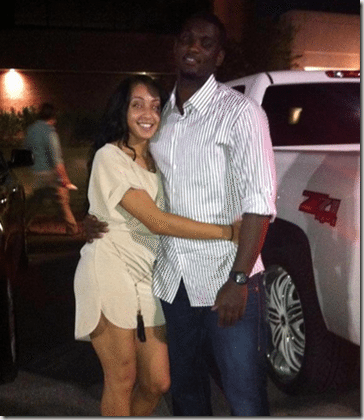 Meet Capri Marie Knox, she is the wife of Dallas Cowboys linebacker, Rolando McClain. Recent reports say her hubby's home (and we assume her home also) caught fire!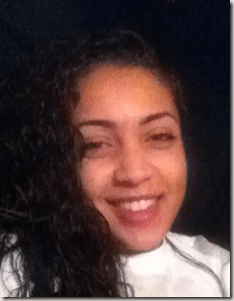 The couple met in 2007, while attending the University of Alabama. They are both athletes, Capri was a member of the Alabama Track team. She is former Alabama triple jumper and long jumper. According to her Track bio, she was named Female Athlete of the Year, Ranked Top 10 nationally, Posted a personal best of 39-4 in the triple jump and 17-9 in the long jump.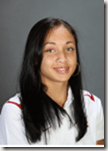 Capri was born August 24, 1989, she is the daughter of Darryl and Rita Knox, she has two sisters: Tisha and Chanel.
Apparently the couple had a rocky start into their marriage, just a few months after tying the knot, McClain filed for divorce but to this day, the couple remains hitched. Back in October he said during an interview he's working on being a better husband.
Capri and Rolando have two sons together.
Her man's $1.5 million home was destroyed but thankfully no one was hurt.
You can find the pretty mom of two on Facebook here.