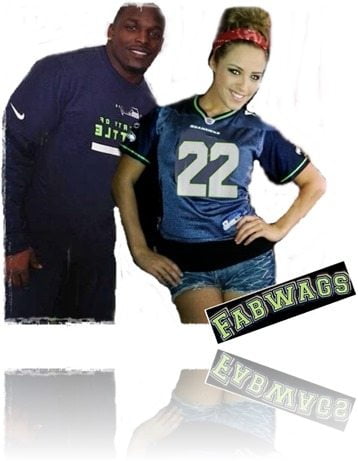 Mysterious Dev, is the generous girlfriend of Robert Turbin, the NFL running back with the Seattle Seahawks who made the life of a Seahawks fan quite awesome!!
We all heard the story, Robert Turbin's girlfriend Dev bumped into Seahawks fan  Alex at a Seakawks game against the Kansas Chiefs, who happened to be wearing a Seahawks jacket, Dev found rare to see a Seahawks fan in Kansas so she politely asked Alex if she could borrow his jacket so she could send a photo of her with the jacket to her boyfriend.
Alex asked Dev why would she want to send the photo to her boyfriend, and she told him, because my boyfriend is Robert Turbin the running back with the Seattle Seahawks, Dev also told Alex she would introduce him to Turbin, unfortunately for him, his phone died, and Dev could not get back to him.
A month or so passed  until Alex heard from Dev again… is best if you see the video Alex uploaded
But who is Dev? What is her full name? Is Dec really Robert Turbin's girlfriend?