Josefin Gollner
Josefin Gollner is the beautiful wife of Swedish NHL player Carl Gunnarsson! Her husband plays defense for the St. Louis Blues and the Swedish National Team. Prior to joining the Blues in June 2014, Gunnarsson played for the Toronto Maple Leafs, who have previously selected him in the 7th round (194th overall) in the 2007 NHL Draft.
Carl made his NHL debut during the 2009-2010 season, in which he also played for the Maple Leafs' affiliate team the Toronto Marlies of the American Hockey League.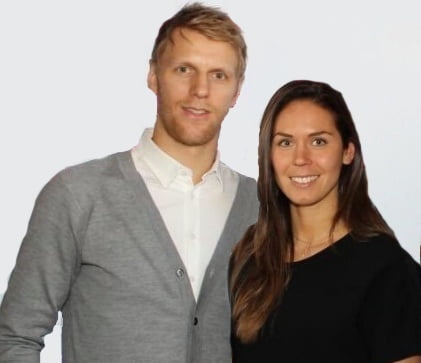 Toronto subsequently traded him to St. Louis on June 28, 2014. Gunnerson made his international debut with his country's national team at the 2004 IIHF World Under-18 Championship.
Carl Gunnarsson's pretty wife Josefin, 32, was born on Orebro, Sweden; she studied at the Linkoping University located in the southern region of Linkoping, the seventh largest city in Sweden.
Josefin played handball back home.
Josefin and Carl tied the knot on June 16, 2016; they welcomed their daughter in October 2017.