Carla Mendoza
Carla Mendoza, was the ex- girlfriend of MLB player Jose Fernandez. The 24-year-old pitcher with the Miami Marlins who died in a horrific boating accident early Sunday morning,  friends Emilio Macias and Eddy Rivero were also killed in the accident.
Fernandez referred by many as one of the most promising pitchers in the MLB, recently shared on Instagram that his girlfriend Carla was expecting their first child together.
Fernandez was born on July 31, 1992 in Santa Clara, Cuba. It took him three unsuccessful defecting attempts followed by a prison term before the one attempt in 2007 when along  his mother and sister Jose finally arrived in Tampa.
Once they settled there, he attended at Braulio Alonso High School from where he graduated in 2011. The Miami Marlins selected him in the first round (14th overall) in the 2011 MLB Draft. Fernandez became US citizen in April 2015.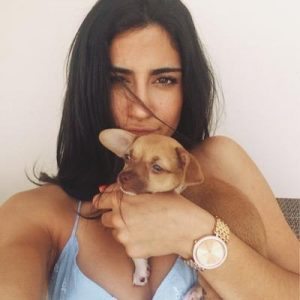 He was feeling extremely happy after his current girlfriend Maria, not Carla Mendoza told him she was pregnant.
They dated for three years, before they split up this April.

Carla honored Jose's memory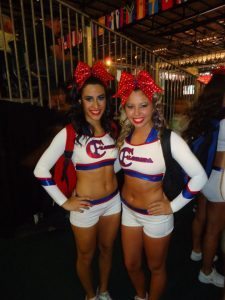 Fernandez's girlfriend Carla Mendoza, a graduate from Florida International University where she was part of the cheerleading squad.
Carla, was a cheerleader with the Marlins cheerleading squad. The Marlins fired her after they found out she was dating Jose, violating their rule where cheerleaders and players are not supposed to date each other.
Accordingly to her family, Carla a nurse, graduated from nursing school in May, 2017.
Maria and Jose became engaged and planned to get married, but their fights due to delay of their wedding, his constants fishing trips and work put a strain in their relationship therefore decided to part ways. Her grandma commented..
'She wanted to get married after she graduated from nursing school in May 2017,' Reyes said. 'Jose said his agent didn't him to get married until he got a new contract in two years. He just wanted to wait longer than she was willing to wait.

'They started to argue quite a bit.'

'He was fishing too much, and playing all the time and traveling,' Carlota Mendoza said. 'She was always alone.'