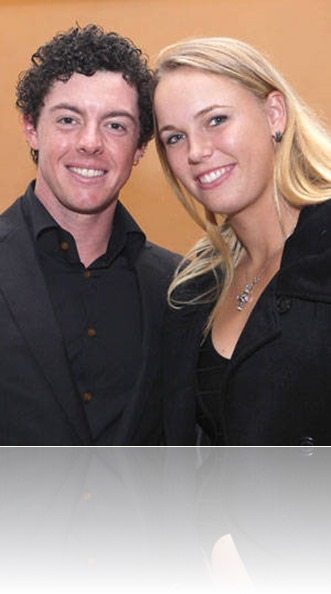 Rory McIlroy is consider one of the best golfer in the Uk and in the PGA tour not to mention very lucky to be dating one of the sexiest tennis players in the world, Caroline Wozniacki who will become his wife pretty soon.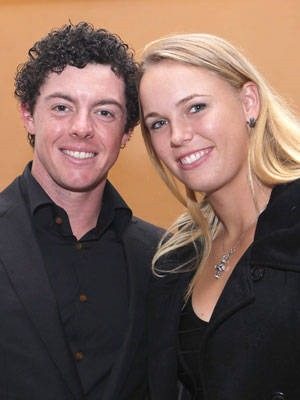 Caroline and Rory have been dating since 2011, they announced they were engaged on New Year's Eve via Twitter.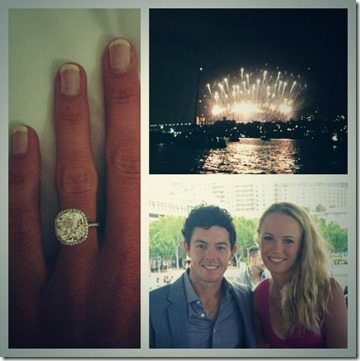 Caroline's Polish Catholics immigrants parents Anna Wozniacki and Piotr Wozniacki both athletes, Anna a volleyball player and Piotr a football player, moved to Denmark when he signed with a Danish team, it was in Denmark where Anna and Piotr welcomed their second child Caroline born on July 11, 1990 in Odense, she became the younger sister of the Wozniiacki's older son Patrick who is today a football player with IF Skjold Birkerod.
Caroline started to play tennis when she was a little girl, became pro just a week after she celebrated her 15th birthday, making her debut at the Cincinnati's Western & Southern Financial Group Women's Open. That same year Caroline won the 2005 Orange Bowl tennis championship.
In February, 2006 she reached her first WTA Tour quarterfinal, beating Kristina Brandi and Ashley Harkleroad but was then defeated by Sofia Arvidsso and won won the exhibition tournament Liverpool International Tennis Tournament.
Caroline was the runner-up at the 2009 US Open against Kim Clijsters and then again 2010.  at the 2011 WTA Championships Wozniacki finished the year as world no. 1. She left the 2012 French Open after the third round when she was defeated by Kaia Kanepi.
Left the 2013 Australian Open during the fourth round after she lost to Svetlana Kuznetsova, left during the quarterfinals at the Qatar Total Open after she was defeated by Agnieszka Radwańska.
Find Caroline Wozniacki on Twitter here and Facebook here.