Nina Winovich
Meet proud momma Nina Winovich; mother of NFL player Chase Winovich, the 6'3″ defensive end for the New England Patriots, who previously played college football at the University of Michigan and Thomas Jefferson High School prior to that.
The Patriots selected him in the third round (77th overall) in the 2019 NFL Draft; he made his debut with New England on September 8, 2019, against the Pittsburgh Steelers.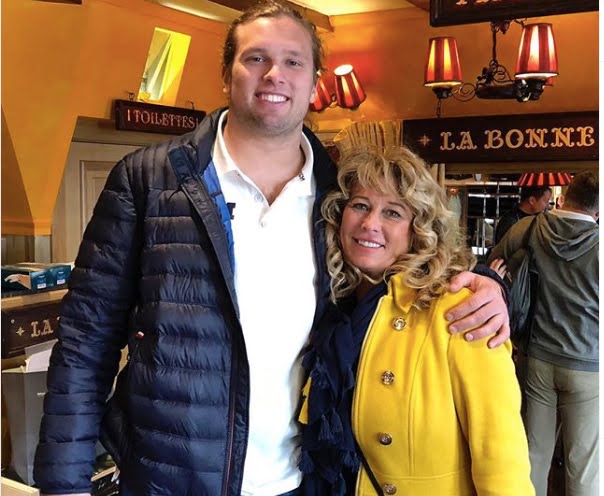 Chase is one of three children born to the lovely Nina Winovich and her husband Peter. Chase has two sisters; Ariana and Bethany, both ladies are now married.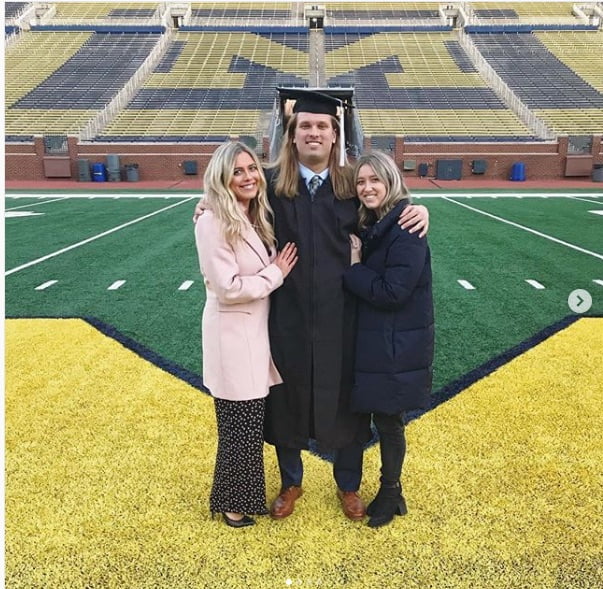 Ariana a graduate from Indiana University and Chatham University is a surgeon at West Penn Outpatient Burn Center in Pittsburgh, where she resides with her husband Dean Langholz.
Bethany and her husband Anthony Armaly have one daughter Arabella, 2, and are expecting another baby next year.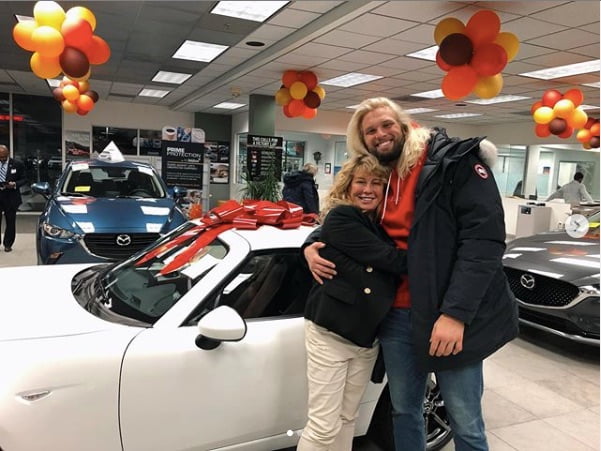 Chase' momma who he gifted with a brand new car, was born Anina Brunazzi on April 25, 1961; according to Chase's bio on the University of Michigan's website, Nina was a presidential fitness award recipient, while her husband Peter played basketball at Bethany College from 1977 to 1981.
Mrs. Winovich lost her father Arthur Brunnazzi on March 15, 2014, at the age of 72; her younger brother Arthur Jr. was 42, when he died on March 29, 2005.
Her mom, Andrea Sue Brunazzi (nee. Archer), still resides in Greenock, PA. In addition to her late brother Arthur, Nina has one brother Chase Brunazzi and three sisters; Sabrina, Holly and Tracy Wilburn