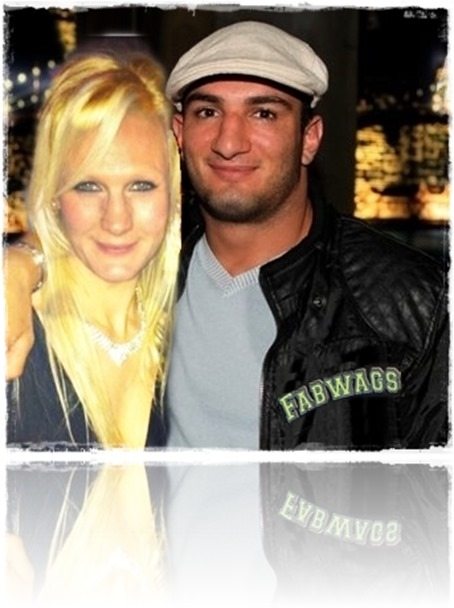 Pin
MMA fighter Gegard Mousasi is "allegedly" dating fellow MMA fighter Cindy Dandois, also a mixed martial arts fighter and the Fab UFC Wag that we are going to talk to you about.
28-year-old Gegard Mousasi the Dutch MMA fighter and member of Russian Red Devil Sport Club and Netherlands' Golden Glory was actually born in Tehran, Iran to Armenian parents, who moved with young Gegard to Leiden, Netherlands when he was four. Mousasi was 8 when he became interested in martial arts and decided to learn judo, boxing came when he was 15, it was just a matter of time before kickboxing hit him and soon he was all into mixed martial arts.
At the age of 21, he signed with Pride FC, then came Dream Middleweight Grand Prix, ADCC Championships in 2008, M-1 Global the following year, Dream Super Hulk Grand Prix and Affliction not long after and Strikeforce and Dream until January, 2013 when  the UFC announced Mousasi was fighting Alexander Gustafsson at UFC on Fuel TV  9, who after suffering a cut in training was replaced by Ilir Latifi. Mousasi fought with an injured knee and won by unanimous decision. Last  November it was announced Gegard would move down to Middleweight to face former light heavyweight champion The Dragon Machida.
If rumors are true and Gegard Mousasi's girlfriend is Cindy Dandois, then she will be cheering for her man, say.. wouldn't you like to know about Dandois??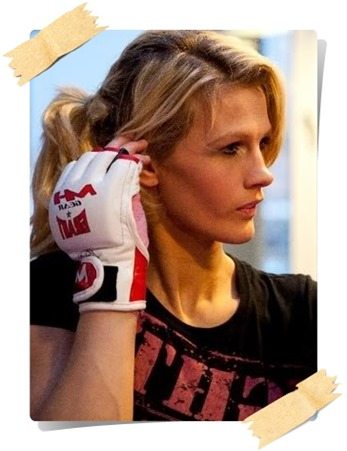 Pin
29-year-old Cindy Dandois was born on October 26, 1984 in Deurne, Belgium, she is known by her nickname of Battlecat.
The 5'7" blonde MMA fighter is part of the Perfect Team  holds a record 5 wins against Marloes Coenen in January, 2009, Maria Hougaard in February, 2010, Daraia Ibragimova in March, 2010 and Jorina Baars in March, 2011, the only bout Dandois loss was against  Yana Kunitskaya at M-1 Challenge 22 – Druzhba Multipurpose Arena in December, 2010.
We can help to comment about the controversy that surrounded the career of Cindy Dandois during her last fight against Baars, why? because allegedly Dandois was two months pregnant at the time, the news was revealed in April of that same year after it she pulled out of the fight against Gina Carano set for June, because she was three months pregnant already.
Cindy gave birth to a beautiful baby girl, Nafi  in October, 2011. She is already the mom of her two older children, boy and a girl. Dandois is very close friends with MMA fighter Miesha Tate.
Find Cindy Dandois on Facebook here and Twitter here.