Tavia Hunt
Tavia Shackles or Tavia Hunt either way,  she is the beautiful wife of Mr. Clark Hunt, Chairman, and CEO of the Kansas City Chiefs and the son of Lamar Hunt, founder of the MLS, AFL, World Championship Tennis, and the Kansas City Chiefs.
Mr. Hunt's grandfather the Texas-born oil tycoon H.L. Hunt was and his uncles are William Herbert Hunt and  Nelson Bunker Hunt an oil businessman and thoroughbred horse breeder.
Clark Hunt Family
Let's start with the guy who started the Hunt empire, Haroldson Lafayette Hunt Jr. or H.L. Hunt, Clark Hunt's grandfather born on February 17, 1889, in Ramsey, Illinois. He died in Dallas, Texas on November 29, 1974, at the age of 85, at the time of his death, his net worth was estimated at $1 billion.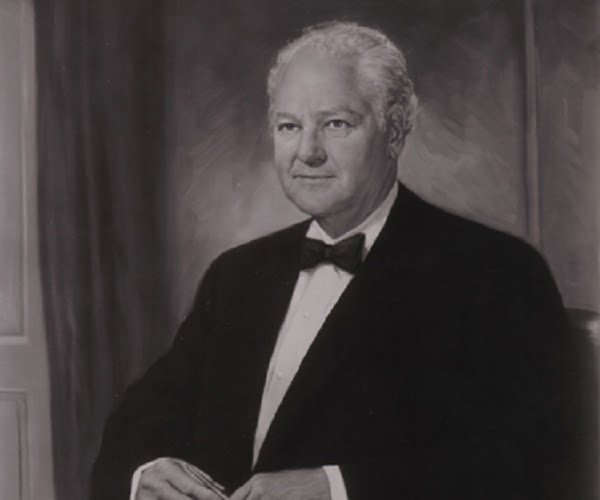 H.L. Hunt one of eight children born to farmer entrepreneur Haroldson and his wife Ella Hunt; he never went to elementary or high school but proved that his homeschooled education made him a math prodigy finding himself in the gambling circle after he ran a cotton farm in Arkansas at the age of 23.
From his cotton farms and gamblings days, H.L. Hunt raised enough money to purchase oil properties first in Arkansas and subsequently in Texas. The rest is history, he was one of the eight richest men in the U.S, with a fortune estimated at around $700 million.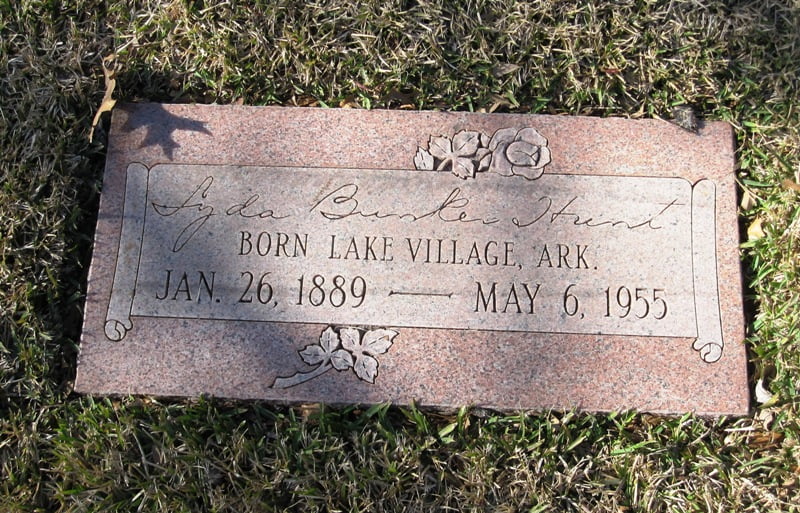 H.L. Hunt married three times and had 15 children; his first wife Lyda Bunker (Nov. 1914 until her death in 1955), Lyda was the mother of his children Margaret, a  philanthropist and co-owner of Hunt Petroleum born on October 19, 1915, and died June 14, 2007.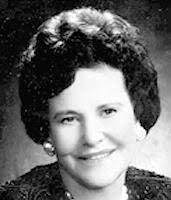 Hassie Hunt III, born on November 23, 1917, was the owner of Hunt Petroleum and ran the business until he was diagnosed with schizophrenia, he was later lobotomized and died at the age of 88, on April 20, 2005.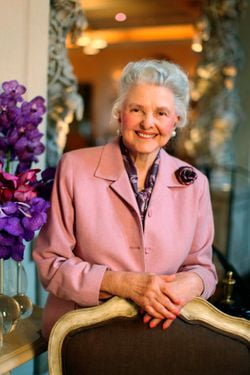 On January 8, 1923, they welcomed their daughter Caroline Rose Hunt, University of Texas graduate, novelist and the founder of Rosewood Mansion on Turtle Creek, Rosewood Hotels & Resorts. Caroline Hunt died from a stroke at the age of 95, n November 13, 2018.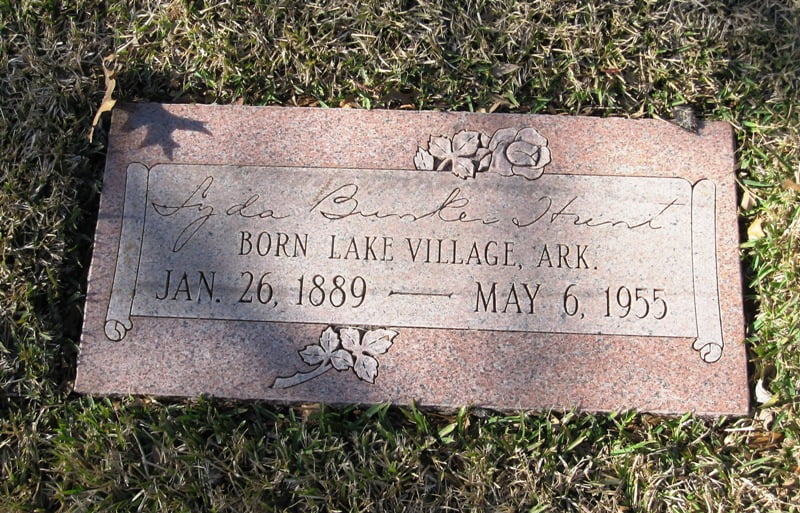 Lyda Bunker Hunt born on February 19, 1925, was a month old when she died on March 20, 1925.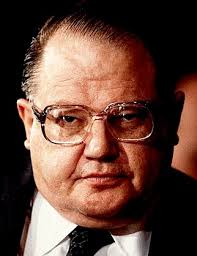 Nelson Bunker Hunt born on February 22, 1926, suffered from dementia and cancer and died at the age of 88, on October 21, 2014. Nelson Bunker Hunt was a renowned thoroughbred horse breeder, the developed oil fields in Lybia before Gaddafi took over; along with his brother William cornered the silver market early in 1979; they were later charged with manipulating and attempting to manipulate the prices of silver futures contracts and silver bullion in February 1985; they filed for bankruptcy three years later, and reached a settlement in 1989, both Nelson and William were banned from trading in the commodity markets and ordered to pay a $10 million fine.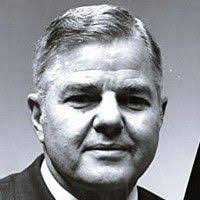 William Herbert Hunt born on March 6, 1929, previously mention in his and his brother's silver manipulation scandal in the 70s'  married to Nancy Hunt his wife of over 70 years, had 6 children. William like his brother played an important role in the oil business, founder od Petrohunt LLC, ran Hunt Oil, Hunt Petroleum, Placid Oil and Hunt Energy.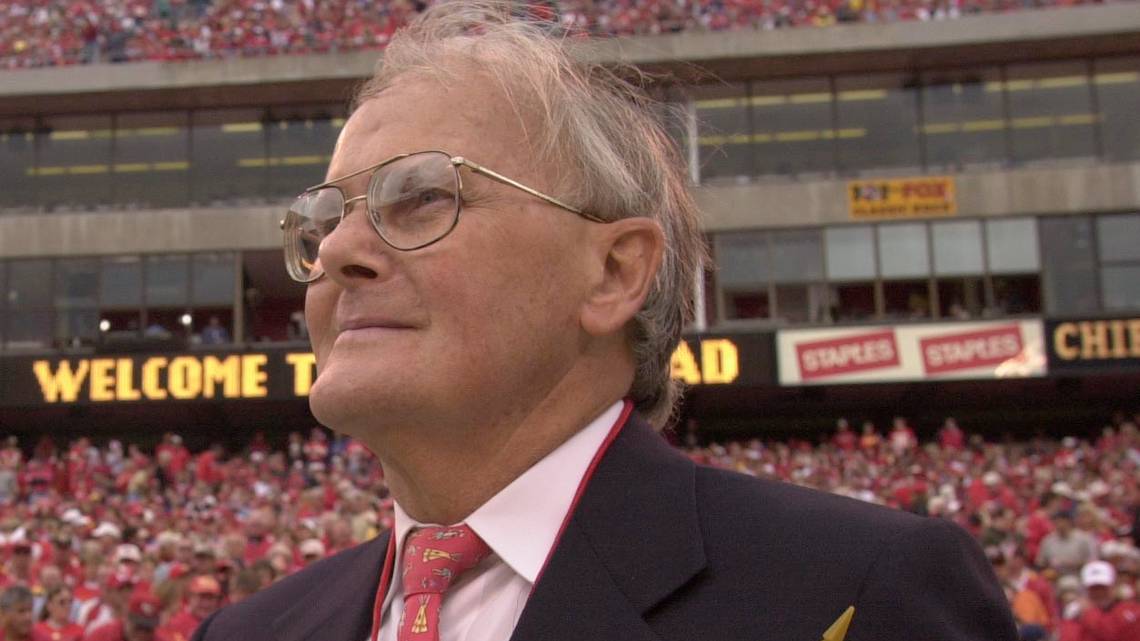 Lamar Hunt was born on August 2, 1932, he is the youngest son he had with Lyda and the father of Clark Hunt. We'll tell more him in a bit, because H.L. Hunt hid a bigamous relationship from his family when he using the name of Franklin Hunt married Frania Tye of Tampa in November 1925.
Mr. Hunt and his secret wife had four children; Howard Lee Hunt was born on October 25, 1925, in Shreveport, Caddo Parrish in Louisiana; he was 48 when he died on October 13, 1975, in Virginia.

Haroldina Franch Hunt was born on October 26, 1928, in Shreveport, Caddo Parish, Louisiana. She was 67, when she died in Fulton County, Georgia on November 10, 1995.
Helen Lee Cartledge Hunt born on October 28, 1930; she was on board  Air France flight 007, which crashed on June 3, 1962, she was 32; her mom Frania founded the Atlanta's Center stage in her memory in 1966. Her husband Willis Alfred Cartledge also died in the fatal crash.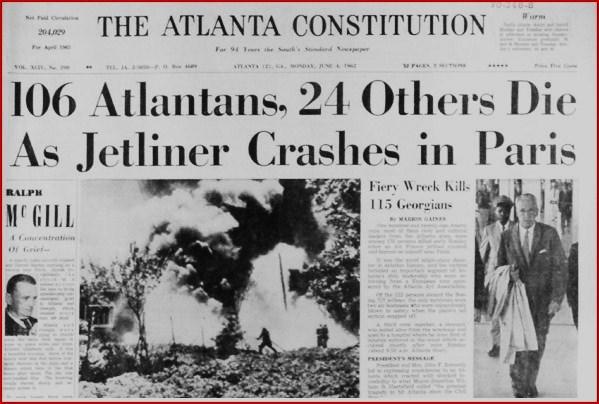 On October 14, 1934, was born Hugh S. Hunt the founder of Constructivist Foundation lived in Potomac, Maryland until his death on November 12, 2002.
Frania Tye said she found out her husband had another wife and children, shortly after her youngest son Hugh was born; after confronting him, Mrs. Tye signed a document explaining their marriage never existed, while Mr. Hunt created trust funds for their four children. Frania later married John Lee, a former employee of Mr. Hunt who eventually adopted Frania's children.
Frania was born Frances Florence Tye on March 4, 1904, in Buffalo, New York, she died on April 13, 2001, in Atlanta, Georgia at the age of 97.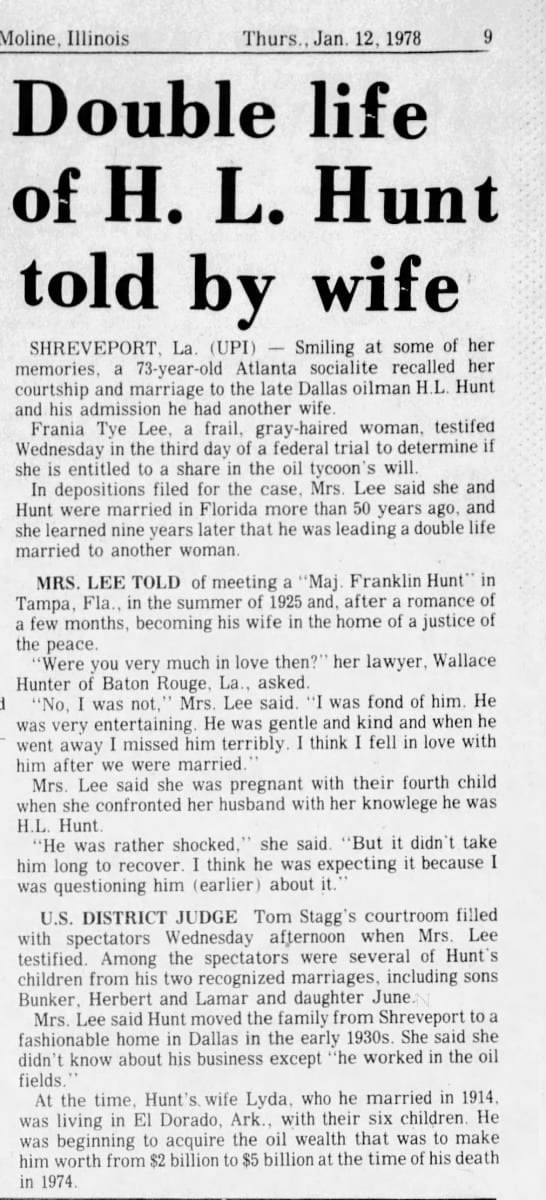 On January 8, 1978, she asked for half of Mr. Hunt's fortune which he made during the nine years they were married, in the document Frania said she was working as a real estate agent in 1925, when she met H.L Hunt who introduced himself as Maj Franklin Hunt and who she eventually git married to on November 211, 1925.
On January 17, 1978, after allegedly receiving $5 million, Frania Tye Lee agreed to drop her lawsuit.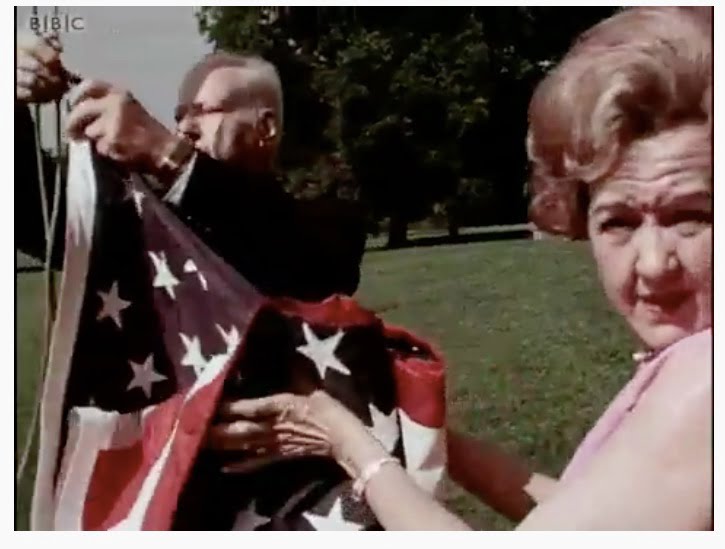 Lyda Hunt died in 1955,  two years later H.L. Hunt married Ruth Ray, a secretary in his Shreveport office; together they had four children;

Ray Lee Hunt born in 1943, graduated from Southern Methodist University in Dallas, Texas; he is the former owner 0of Southwest Media Corporation and current owner of Hunt Oil, his net worth is estimated at $6 billion, he lives in Dallas with his wife and his five children, that included the CEO of Hunt Consolidated Energy Hunter L. Hunt, married to Stephanie Erwin Hunt.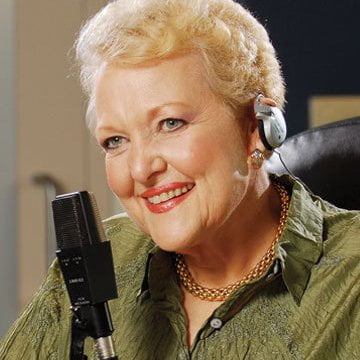 Ruth June Hunt, born December 31, 1944, in Dallas is a founder and CSO of  Hope for the Heart. She graduated with a Bachelor of Music degree from Southern Methodist University and a Masters of Arts degree in Counseling from Criswell College.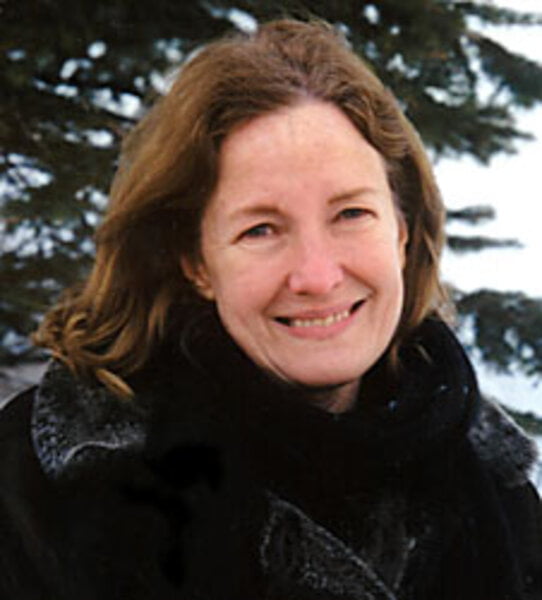 Helen LaKelly Hunt, born in February 21949, National Women's Hall of Fame inductee and the founder of Sister Fund, holds a master's degree in clinical psychology and a Ph.D. in church history from Southern Methodist University.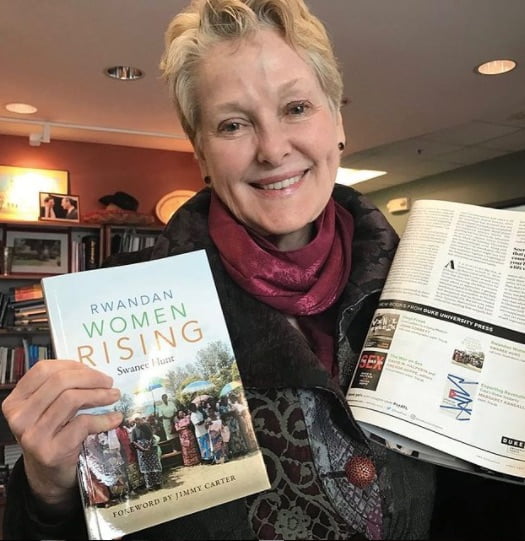 Former United States Ambassador to Austria Swanee Grace Hunt was born on May 1, 1950, she is the director of the Women and Public Policy Program at Kennedy School and Eleanor Roosevelt Lecturer in Public Policy at Harvard University's Kennedy School of Government. Swanee Hunt holds a Bachelor of Arts degree in philosophy from Texas Christian University, a Marter's of Arts in psychology from Ball State University, and a Master's of Arts degree in religion and a doctorate in theology from Iliff School of Theology.
Lamar Hunt Jr.
Clark Hunt's father Lamar Hunt was born on August 2, 1932, in El Dorado, Arkansas, and raised in Dallas, Texas. He attended Culver Military Academy before graduating from The Hill School in 1951.
In 1956, received his bachelor of arts degree in geology from Southern Methodist University where he not only joined the Kappa Sigma fraternity but also played football. In 1959, Lamar Hunt unsuccessfully tried to purchase the Chicago Cardinals from the Bidwill family and an expansion franchise of the NFL.
The Foolish Club formed by Mr. Hunt along with Bud Adams (Tennessee Titans, Houston Oilers founder), Bob Howsam (Denver Broncos founder), and Max Winter (Minnesota Vikings founder), Barron Hilton (L.A Chargers), Chet Sosa  & F. Wayne Valley(Oakland Raiders), Billy Sullivan (Boston Patriots, later New England Patriots), Ralph Wilson (Buffalo Bills), Harry Wismer (NY Titans, later NY Jets), started the American Football League AFL in 1959, Mr. Hunt' team at the time were the Dallas Texans.
Lamar Hunt's Dallas Texans had to compete with the Dallas Cowboys for fans, which eventually forced Lamar Hunt to relocate the Texans to Kansas City, their mayor  Harold Roe Bartle known as the Chief and who lured Lamar to move this team to Kansas City was after whom Mr. Hunt decided to renamed his team Kansas City Chiefs on May 26, 1962.
The NFL and the AFL finally agreed to merge in 1966, that same year, Lamar Hunt wrote a letter to Pete Rozelle, the new NFL commissioner about calling the AFL-NFL championship game, the Super Bowl.
"My own feeling is that it probably registered in my head because my daughter, Sharron, and my son Lamar Jr. had a children's toy called a Super Ball, and I probably interchanged the phonetics of 'bowl' and 'ball.' "
Mr. Hunt also became interested in soccer, he first founded the Dallas Tornados in 1967, and later purchased the Columbus Crews and the Kansas City Wizards then renamed Sporting Kansas City; in 2003, purchased the Dallas Burn later renamed FC Dallas, which is currently owned by his sons Clark and Daniel Hunt.
Soccer was now the only sport that called his attention as he was the co-founder of the World Championship Tennis Circuit in 1968, in 1993, was inducted into the  International Tennis Hall Of Fame. Until his death in 2006, Lamar Hunt remained the minority owner of the Chicago Bulls which he also co-founded. Along with John H. McConnell founded the Columbus Hockey Limited, they owned the Columbus Blue Jackets, but in 1999, fought and won the holdings of the Columbus Blue Jackets franchise.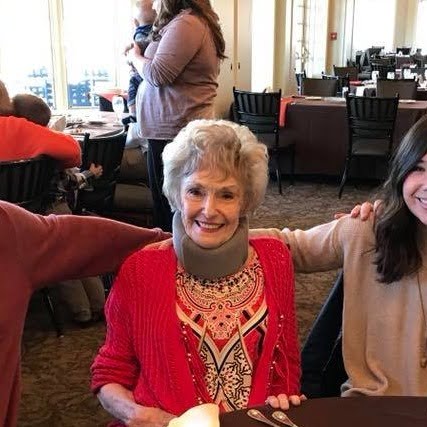 Lamar Hunt married twice; in 1956, married his college sweetheart Rosemary Carr, mother of his eldest children Lamar Jr. (b. Oct. 20, 1956) owner of the ECHL hockey teams The Topeka RoadRunners and the Kansas City Mavericks.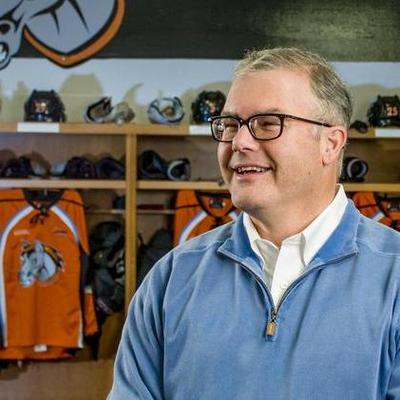 Lamar hunt Jr.  is also the founder of  Loretto Companies, Loretto Properties, Lorrety Sports Ventures.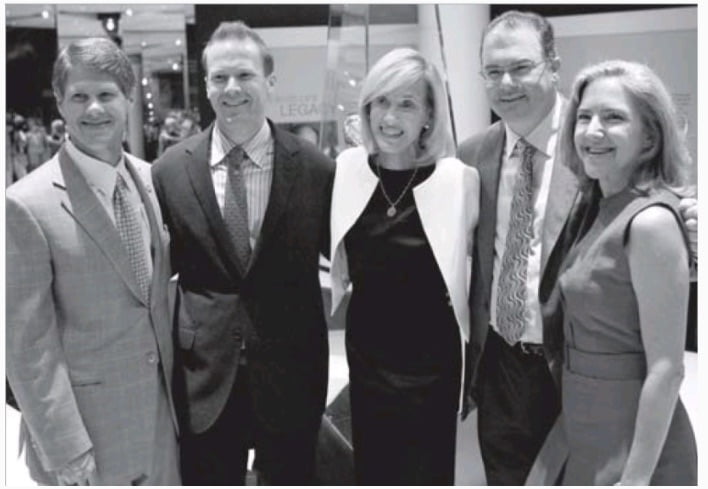 Lamar and Rosemary had another child, daughter Sharron Hunt now Sharron Munson born in 1957. They divorced in 1962.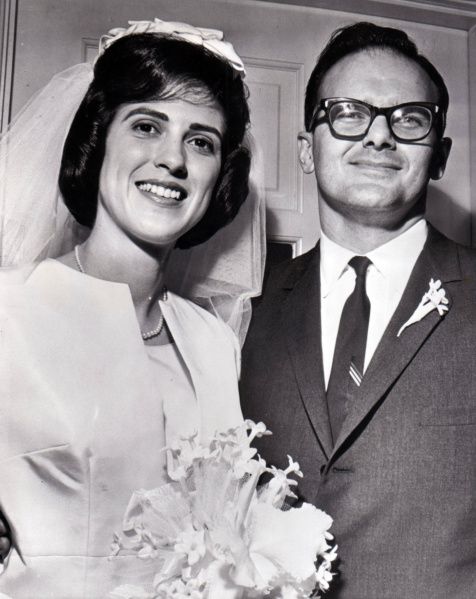 Lamar subsequently married schoolteacher and hostess for the Dallas Texans Norma Lynn Knobel, now Norma Hunt, who never missed a Kansas City Chiefs game, nor a Super Bowl, which is why she is known as the First Lady of Football.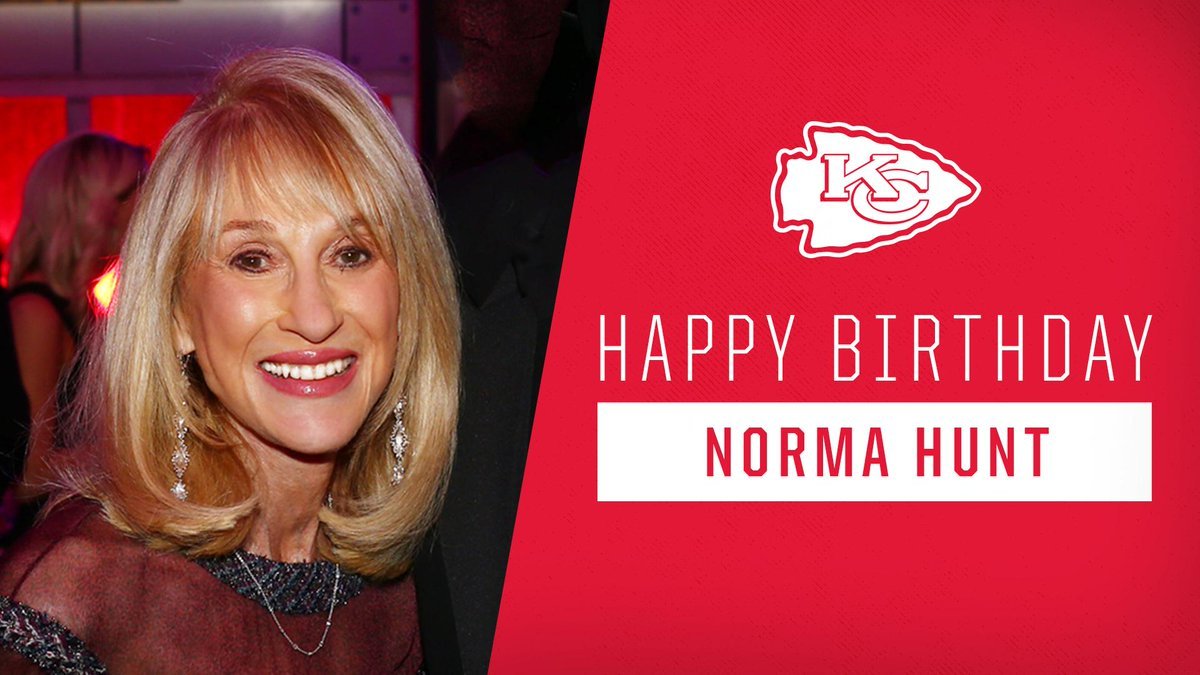 I can't even begin to guess how many games I've been to, but when it comes to the Super Bowl, I know the exact number: every one of them," Norma Hunt said in the NFL Films' documentary "A Lifetime of Sundays.
I consider it a great privilege and have enjoyed every one of them so much. Lamar predicted that the Super Bowl would become the greatest sporting event in America.
Norma and Lamar Hunt had two sons, Clark and Daniel. Lamar Hunt lost his battle to prostate cancer on December 13, 2006, he was 74.
Daniel Hunt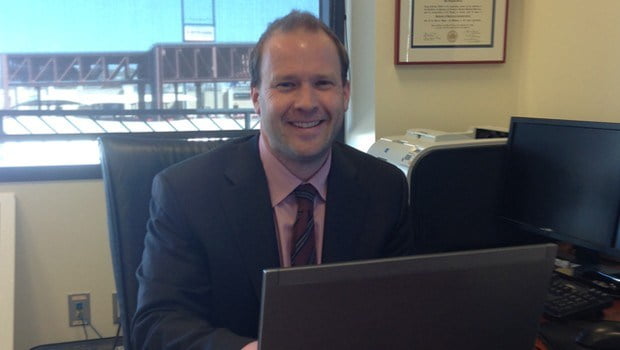 Clark Hunt's younger brother Daniel Hunt, Dan Hunt was born in Dallas, Texans on November 21, 1976. He graduated from St. Mark's School of Texas in 1996, he has been president of FC Dallas since 2014 and is a member of MLS' Board of Governors and the league's Business Ventures Committee.
Daniel Hunt is responsible for the construction of the National Soccer Hall of Fame in the south end of Toyota Stadium. He is part-owner of the Kansas City Chiefs along with his siblings and assisted in the renovation of Arrowhead Stadium in 2010.
Dan Hunt and his beautiful wife Toni Hunt (nee. Munoz) who is involved in the Texas Women's Foundation are proud parents of two beautiful girls, Darlington and Tennyson.
Sharron Hunt Munson
Clark Hunt's sister Sharron Hunt also known as Sharron Lynn Hunt Munson was born on February 28, 1958, second child born to Lamar hunt and his first wife Rosemary.  She attended Hillcrest High School and Hockaday School; subsequently studied Mathematics at Flagler College, graduated in 1999, with a master of arts in Spanish from Texas A&M Commerce, in 2016 received her Master's degree in art history  media communications and technology from Southern Methodist University.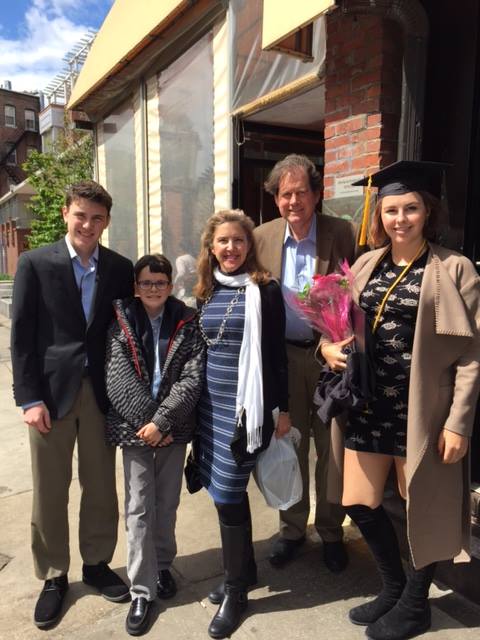 Sharron married David Muson, father of his four children, Isabel born in 1995, Boone born in 1998, and twin sons Lance and Miles born in 2003, Sharron and David are divorced.
Sharron Hunt is the owner of Unity Hunt; she resides in Dallas, Texas.
Clark Hunt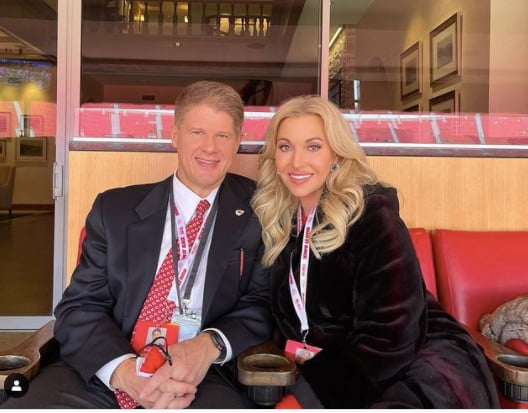 Clark Knobel Hunt born February 19,. 1965, in Dallas Texas, is the third child born to Lamar Hunt and his second wife Norma (nee. Knobel) Hunt. After his father death in 2006, Clark took over the Kansas City Chiefs as their chairman as well as chairman at Hunt Sports Group. Clark attended St. Mark's School of Texas and Methodist University, wheere not only he olayed soccer but also graduated with a degree in  business adnministration and finance.
Before joining his father's business, Clark was a banker with Goldman Sachs; he initially worked with his dad, when he acquired the Kansas City Wizzards and FC Dallas later on. In 2005 became chairman of the Kansas City Chiefs. and co-owner a year later.
He has been Chairman of the influential NFL Finance Committee since 2019, and serves on the NFL's Personal Conduct Committee & the Management Council's Executive Committee.
Clark Hunt Net Worth
Clark Hunt's net worth alone has been estimated at $2 billion. Forbes Managize estimated the hunt Fammily's net worth at $15.3 billion; therefore one of the richest families in the United States in 2020, they placed #18.
Clark Hunt Wife
Clark Hunt's wife is Tavia Shakles, she now goes as Tavia Hunt. Mr. hunt is first and foremost  wife to Clark and mother of Gracia,Knoles and Ava, but she also describes herself as Christ-Follower, Sports & Glamour Enthusiast, Community Volunteer, Pageant & Soccer Mom. Here is what we have to tell you about Mrs. Shackles hunt
Tavia Shackles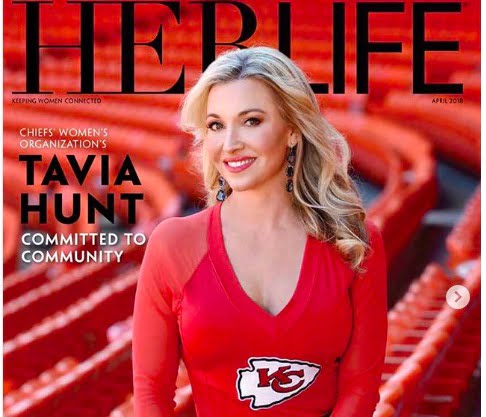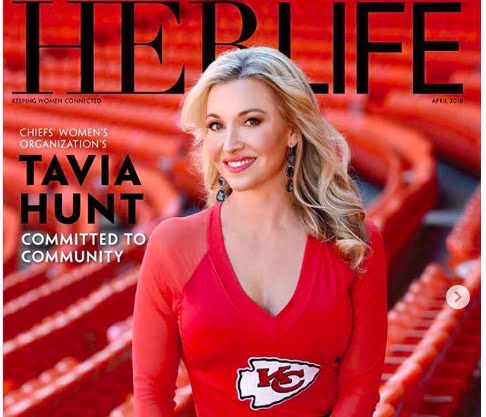 Tavia Hunt was born on August 1, 1971, in Missouri, to Dave and Ramona Shackles (nee. Lakin). She studied at Lee's Summit High School and the University of Missouri Extension.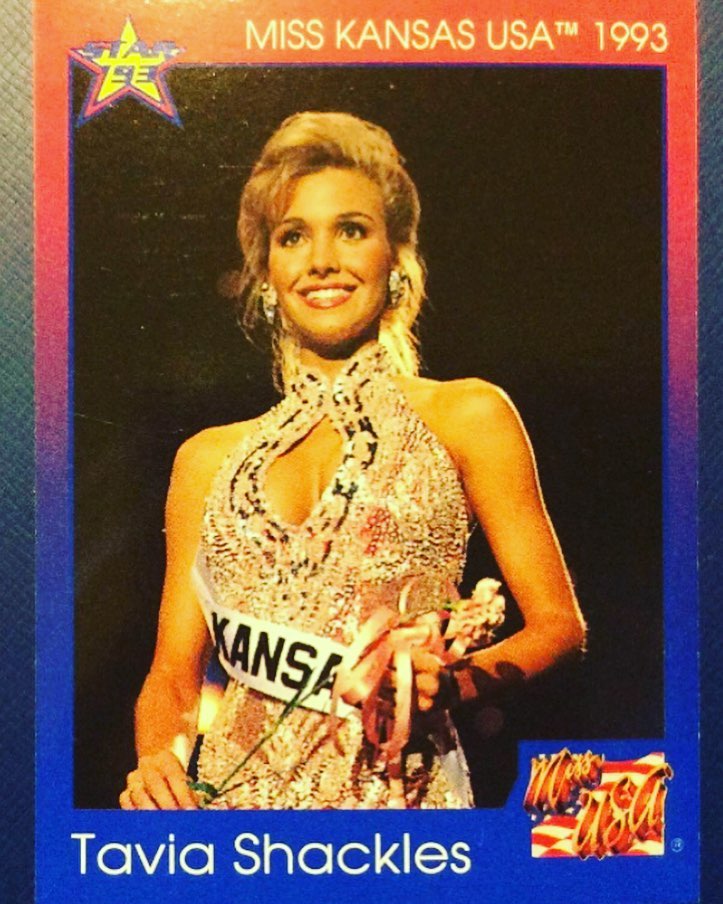 Tavia was Miss Missouris Teen USA  and Miss Teen USA in 1990; three years became Miss Kansas,  finished third in the 1993 Miss USA pageant. Tavia Hunt serves on the board of directors at Baylor.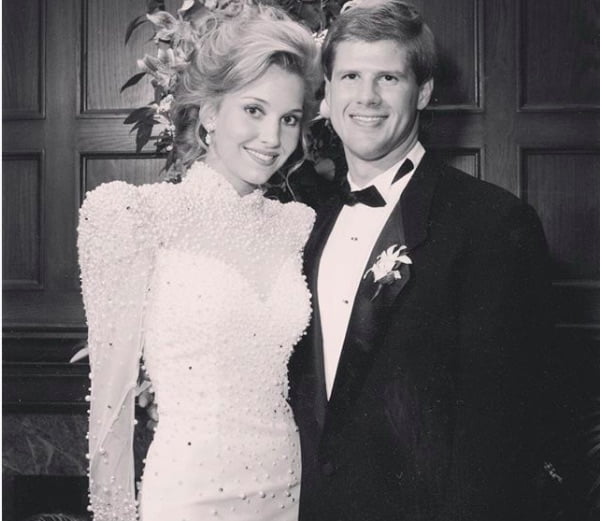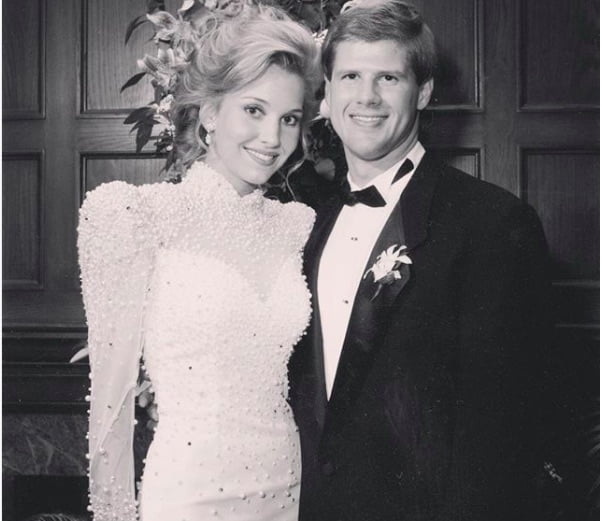 Mr. Hunt and his beautiful wife married on October 23, 1993. As you all probable know tavia and Clark Hunt have three children, two daughters and one son.
Clark Hunt Children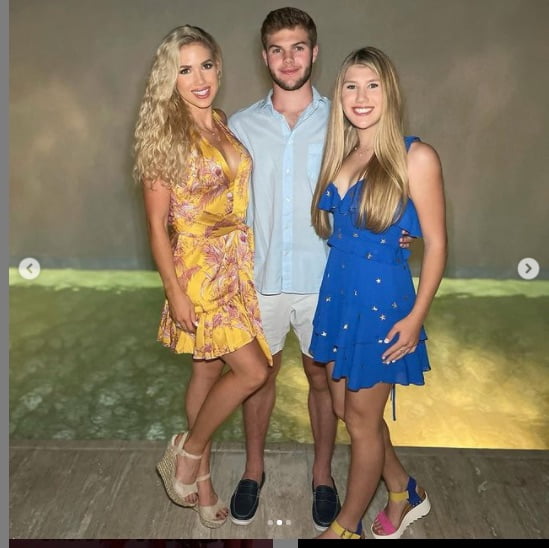 Tavis Shackles Hunt and her husband Clark have been blessed with three beautiful and incredible children; daughters Gracelyn who we all know simply as Gracie, younger daughter Ava, and son  Knobel.
Gracelyn Hunt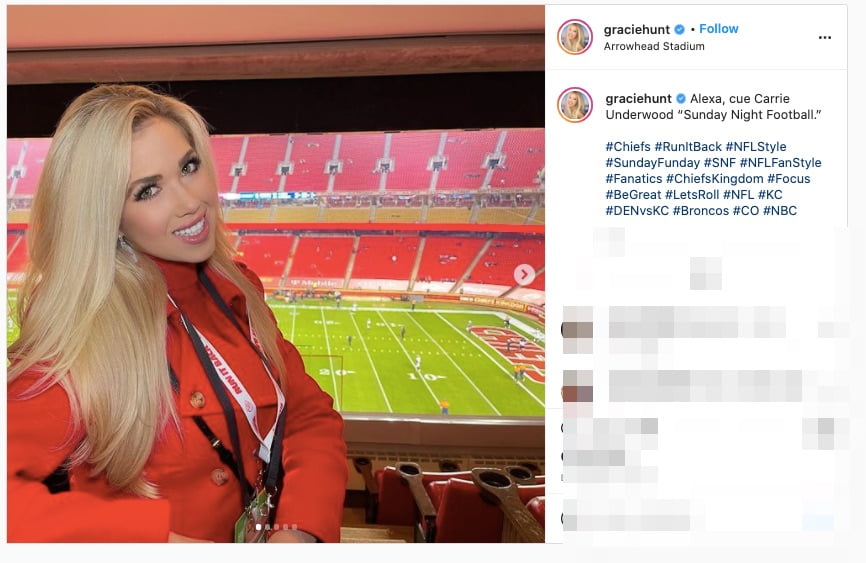 Gracelyn Hunt aka Gracie Hunt born on March 29, 1999,  is like her momma a beauty queen, winner of the 2018 Miss Texas International and a graduate of Southern Methodist University. Not long ago, we heard Gracie Hunt was allegedly dating Denver Broncos quarterback Drew Lock.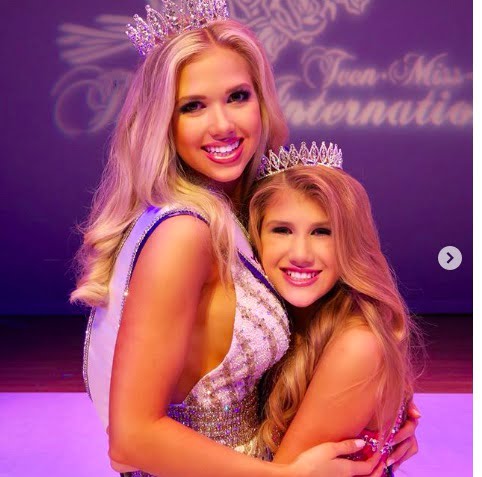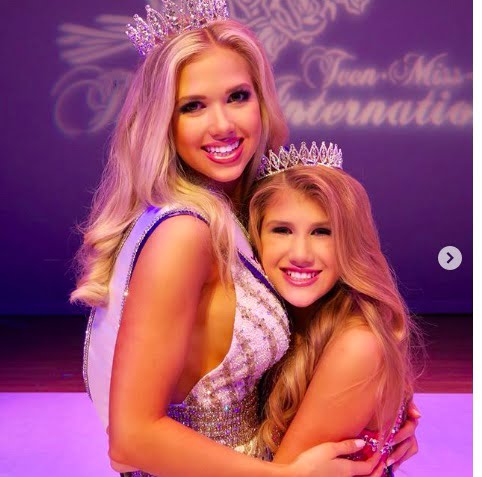 Ava Hunt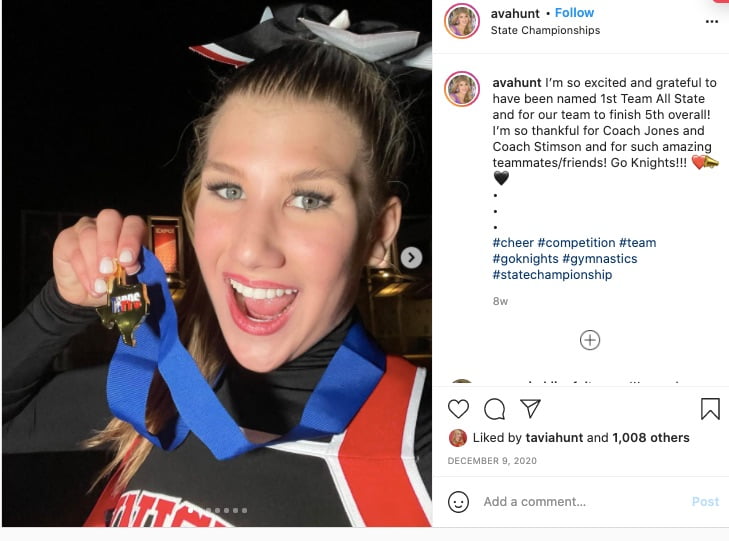 The lovely and talented Ava Hunt was born on March 29, 2006; like her momma and big sister Gracie, Ava is too a beauty queen pegeant, she was the 2018 Miss Pre Teen texas International. Ava and the Knights at regent High School were named the 1st Team All State.
Knobel Hunt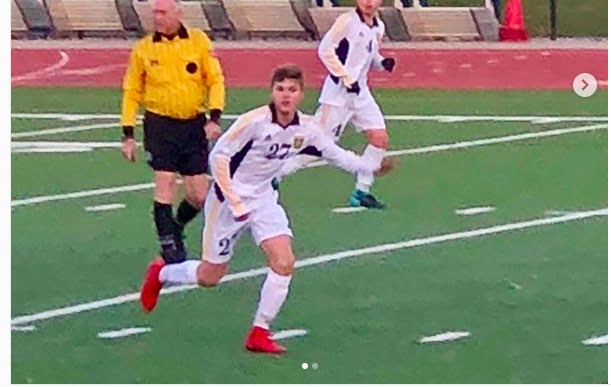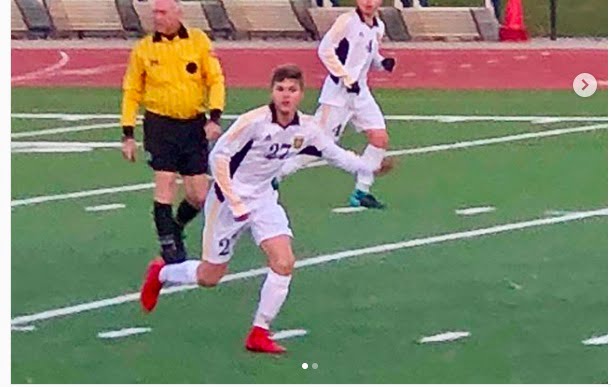 Clark and Tavia hunt's only son Knobel born in July 2008, is a student at St. Marks and a defender for  the FC Dallas team. Knobel will graduate in 2021, and in 2015 from Soputhern Methodist University.