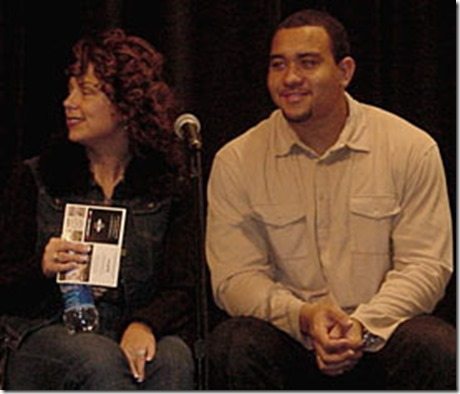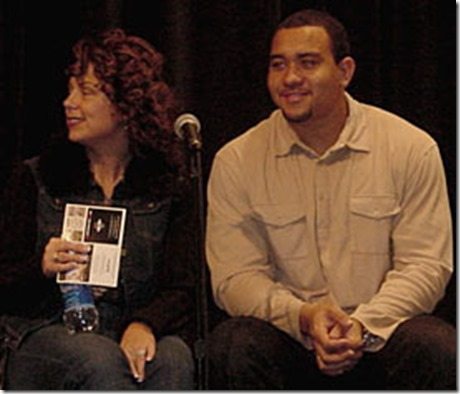 43-year-old Gloria Renee Torres is the wife of Dominican Dodgers' catcher Miguel Olivo. Her husband is making major headlines and is not for the right reasons.
Better knonw as nurse Gloria Olivo, she is a Modesto, CA native but has also lived in Oakdale, CA and Ceres, CA. She is the mother of the couple's six children: Miguel Jr., Minaya, Alexandria, Sergio, Alazay stepdaughter Erica. They currently reside in Oakdale, California. Her husband is a second cousin once-removed of Royals infielder Tony Pena, Jr. (second-cousin of Tony Pena, Sr.). The couple has lived in the Oakdale community since 2002.
They both brought kids into their marriage and was actually stepdaughter Erica who asked for an autograph while she and her mom attended a Class A baseball game in Modesto that the couple met. They have been married for 15-years.
Last year her hubby was granted his released from the Cinicinati Reds and signed with the Miami Marlins on a one year deal a few days later but on June 14, 2013 he walked out on the Marlins, citing lack of playing time as a third-string back-up catcher. In January he arrived at the L.A Dodgers and signed a minor league contract; things were looking even better when he was added to the 25 man active roster on April 30, 2014.
But yesterday, May 20th, seems it just wasn't his finest moment! Her 35-year-old professional husband reportedly bit part of Alex Guerrero's ear off during and altercation.
Like many athletes wives, Gloria handles the household accounts. During an interview from a few years back Olivo said
"My wife does everything at home," "All of our money would be gone without her handling the finances,"
The mom of six, has a strong personality, when she was asked how she deals with all the criticism her husband gets, especially after a particularly bad performance –which could apply to the current situation –she said
"I'm in their face," I'm like, 'That's my man you are talking about.'"
But she later added
"I'm Miguel's worst critic," said Gloria Olivo with a laugh. "There's a lot of times after those bad games that he doesn't call home because I'm like, 'What the heck was that?' If he didn't hit, he didn't catch, he's going to hear it from me. I love him to death, but hey, do your job and do it right."
By her direct but still tongue-in-cheek comments you can tell who's the boss, so we wouldn't like to be in his shoes right about now. We probably got an idea of what she might be thinking, truth be told the wives of any star athlete need to have tough skins; there will be things said about their partners/husbands that they are not going to like and they just have to let it roll. On a more positive note, Miguel coaches youth and high school players in the Dominican Republic in the offseason.