Dallas Robson
Dallas Robson, is not only a stunning, charismatic and clever young lady, but she is also the girlfriend of NFL player Deshaun Watson, quarterback for the Houston Texans; prior to the NFL, Watson was the quarterback for the Clemson Tigers at Clemson University in South Carolina.
6'3″ Deshaun was born on September 14, 1995, in Gainesville, Georgia where he attended at Gainesville High School. He committed to play at Clemson; besides Clemson, Watson received offers from Ohio State, the University of Oregon, Louisiana State University, Florida State University, The University of Alabama, The University of Georgia, Georgia Tech, the University of Southern California and Auburn University. He will graduate in 2018 with a major in communication studies from Clemson.
So what about his gal? Or ex-girlfriend. After all, they haven't posted photos of them together for several months, are these two even still together? No matter what their relationship status is at the moment, we gotta tell you what we know about this beautiful girl.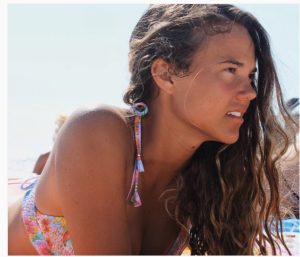 The first thing you need to know is that Dallas Presley Robson is from Gainesville, Georgia; she attended Gainesville Middle School and Gainesville High; therefore, she and Deshaun met there and started dating there as well.
Furthermore, 5'7″ Dallas a basketball and soccer player graduated from Gainesville High School from where she graduated from in 2016; Dallas was the captain of the varsity team. You can follow Dallas on Twitter here.
Some people think that Dallas & Deshaun are no longer dating, but he got his kicked out of a bar by Ryan Anderson and Wallace Gilberry, the bar owners and close friends of T for dating the ex-girlfriend of TJ Yeldon, Dallas's former flame. I mean it's pretty obvious that Watson and Robson are still together, right?  It is her with Deshaun in the video below, isn't she?
Read more interesting facts about the lovely miss Robson below!
DESHAUN WATSON'S GIRLFRIEND DALLAS ROBSON