Caitlin Nugent Clancy
Meet Caitlin Nugent Clancy; wife of Barstool Sports' writer and editor Kevin Clancy. The Fordham University joined the sports blog in 2009.  Married since 2014, Kevin and Caitlin might or might seek a divorce. According to Mrs. Nugent Clancy, she caught her husband cheating on her, and the affair had been going on ever since she was pregnant.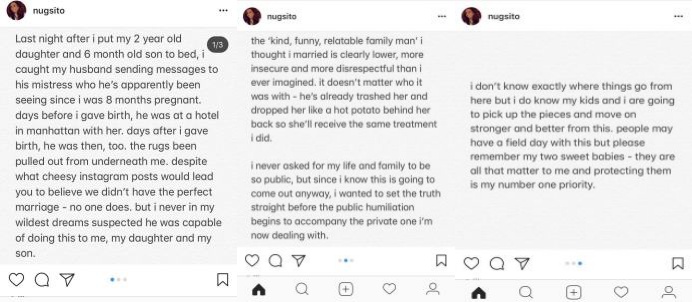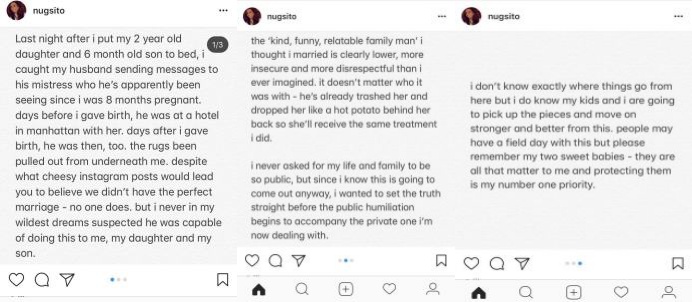 33-year-old Caitlin Christie Nugent Clancy was born on March 7, 1984, in New York. She studied economics, Irish studies, and psychology at the National University of Ireland from where she graduated in 2006; subsequently, received her B.A in economics and psychology from the College of the Holy Cross in Massachusetts in 2007.
Caitlin worked as a media analyst at Warner Bros. Television in 2007;  joined Sony Pictures Entertainment's  advertising sales department in 2008. Furthermore, worked as an account exec at AT&T AdWords in 2011. Nowadays, Mrs. Nugent Clancy is an Account Executive at Turner, where she handles all Direct Response Ad Sales for CNN, HLN, CNN en Español, CNN International, and CNN Airport.
Caitlin and Kevin became engaged in December 2013; tied the knot on October 4, 2014. Together they have two beautiful children;  a two-year-old daughter Shea Lillian and four-month-old son Keegs.