Angela Sanchez
Meet Angela Sanchez; she is the beautiful girlfriend of NFL player David Irving. The 6'7″ defensive end from Compton, California who currently plays for the Dallas Cowboys.
Irving, as noted, is a defensive end for the Cowboys, prior to the NFL, he played football at San Jacinto High School. David was born on August 18, 1993, in Compton; his family eventually moved to San Jacinto. Growing up in Cali wasn't easy.
Hard Times
David received a scholarship from Iowa State University, where he became the starting defensive tackle, sadly he was off the team after he ended up in jail following an incident at his home regarding Angela. At the time, David was living with his girlfriend Angela Sanchez, who had given birth to their beautiful daughter, Zoey; things got rough.
 I had my daughter living with me, my girlfriend at the time living with me. No scholarship means no rent either. I finished up my semester with like a 3.5. I took my last Pell Grant installment, instead of paying rent or anything else, I had to pack what I could in my 1996 SS Impala and drive it back to California.

After we got home, I didn't really have a place to stay. I couldn't stay with my mom, things were bad. Couldn't go to LA, my dad was in LA. I'm from Compton, so I didn't want to go back out there and get involved with that. There would be times where I was in my car,

There would be times where I was in my car, couch here, friend's house there. After a while, I had to do something. I applied for every job in San Jacinto. Wound up getting a Home Depot job.

I had like six trucks myself, overnight shift, first time doing it. Forty degrees in the truck; 90 degrees in the warehouse. I ended up getting real sick. Quit the next day. That's when I realized I can't do this and trained up.

God blessed me with the opportunity to be where I am now. It's crazy to be able to be here talking to you guys right now.

Once I got kicked out, I had a totally different vision. I wasn't even looking at football. Now, I'm here; my daughter's happy; I'm doing well for myself.
Things eventually got Better
He signed a deal as an unrestricted free agent Kansas City Chiefs in 2015, however, they waived him on September 5.   Two weeks later, he signed with the Dallas Cowboys.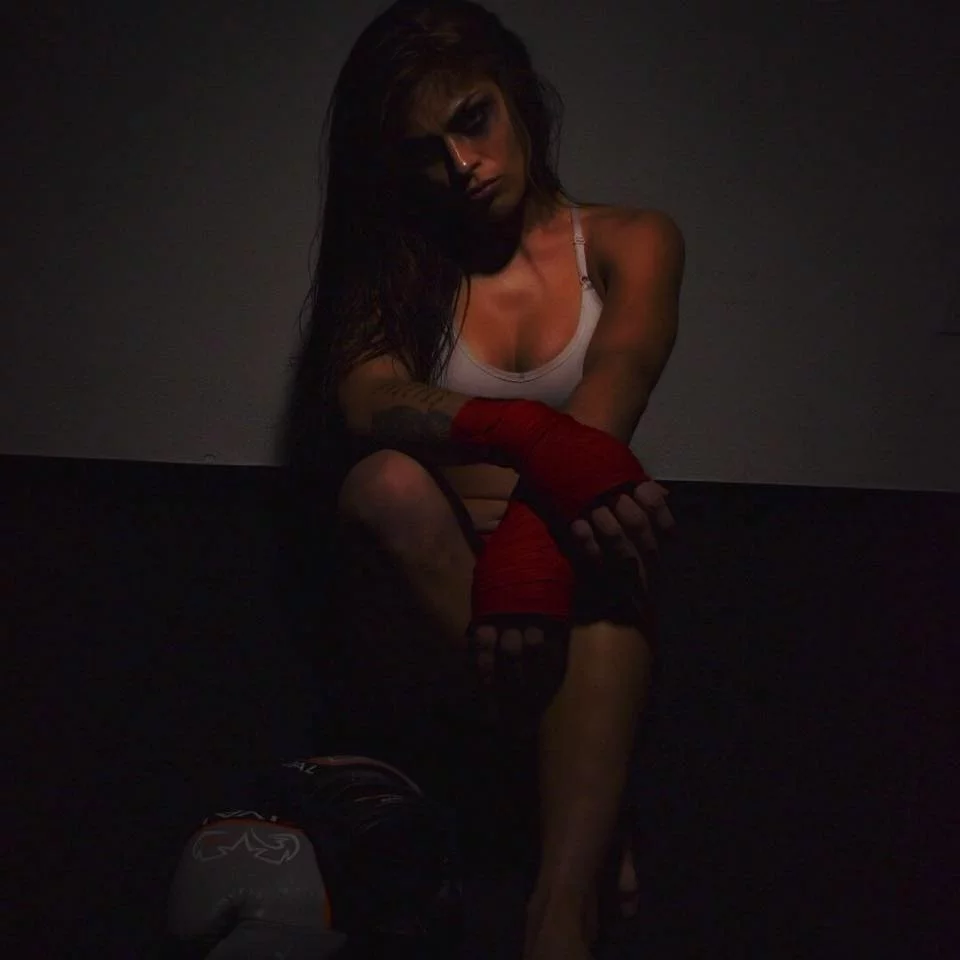 Angela Sanchez, also from California, moved with Irving and their infant daughter to Iowa where he attended at ISU; on the night he was arrested and charged with domestic violence in November 2013, she said they had been arguing for various weeks prior to the arrest.
She told David that she and 11-months-old Zoey would move back to Cali, after he responded to a woman who called him on the phone. They had two huge fights that day, at one point she threw his PlayStation, cell phone and ripped his some of his new clothes; she said David then hit her in the legs repeatedly and cut her hair.
Angela's side of the Story
Angela didn't call the police, but she called her mom in California who then call the police.
"Never did because he's the father of my child. I loved him; didn't really want all this to happen," Sanchez said. "I didn't want him to go to jail. I know what would happen if this got out. He's going to lose his football career and be in prison. I don't want that."
Angela returned to Cali after the incident, you can read how ugly things turned out here.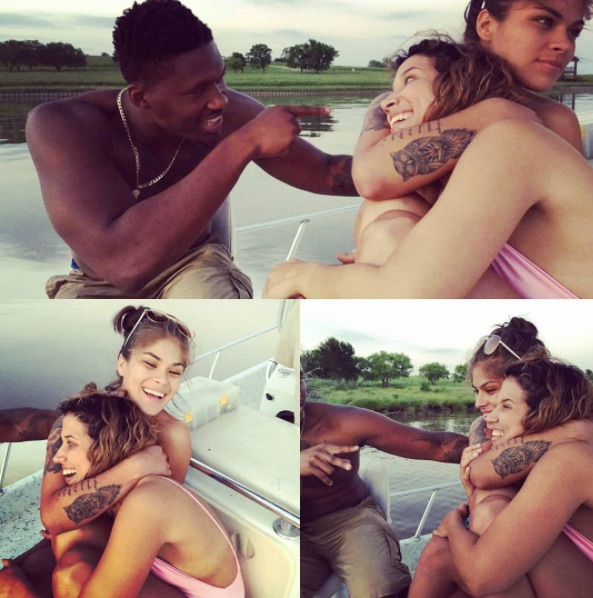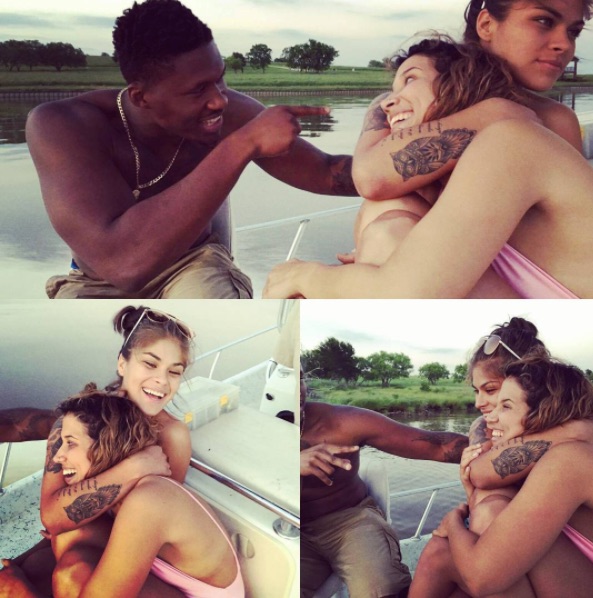 They are still together.