Jean Adelle Jordan
Jean Adelle Jordan has been identified as the longtime wife and alleged murderer of David Wesley Jordan –a former college football coach.
Jean's husband coached 23 seasons at California's Grossmont College before retiring in 2006 and is described as an icon in East County.
The couple both 82, resided in their home in East County. Their bodies were discovered last Friday after a physical therapist arrived at the couple's home, found a note on a sliding glass door, then entered the home and discovered the couple's bodies.
Authorities later found a revolver in Jean Jordan's hand. According to reports, the medical examiner's office ruled Dave Jordan's death a homicide, while Jean Jordan died of suicide.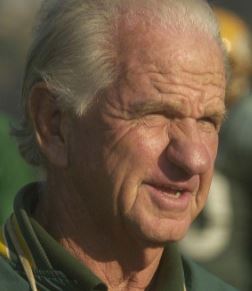 Coach Jordan spent a total of 36 years at the junior college, amassing a record of 135-89-9 with one state and national championship with the Griffins of the California Community College Athletic Association. He also won a state championship in 1974 and was inducted into the California Community College Football Coaches Hall of Fame in 2012.
Investigators are still trying to determine why would Jean Adelle Jordan kill her husband and then turn the gun on herself.
The couple is survived by a son, Michael Jordan –who currently serves as Head Coach of Grossmont College succeeding his father. According to his social media, Michael Jordan studied at San Jose State University and is listed as working at The G House. He is married to Heather Jordan with whom he has three children, two boys and a girl. Wife Heather studied Kinesiology at San Diego State University.
We send our condolences to the Jordan family.