Meet Shashana Sabonis, formerly Shashana Rosen is the beautiful wife of NBA player Domantas Sabonis, the 7'1 Lithuanian basketball center player currently signed by the Sacramento Kings. Domantas Sabonis started his NBA career with the Oklahoma City Thunder in 2016; later on, he played with the Indiana Pacers and college basketball with the Gonzaga Bulldogs at Gonzaga University under Mark Few from 2014 to 2016, when the Orlando Magic drafted him.
Domantas Sabonis Family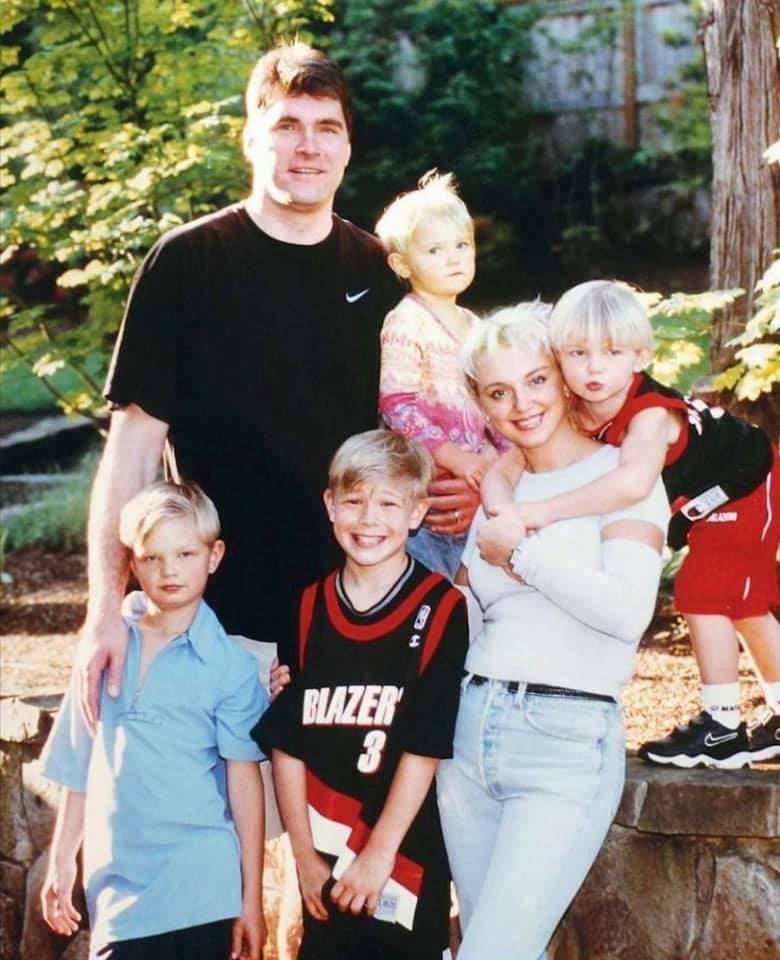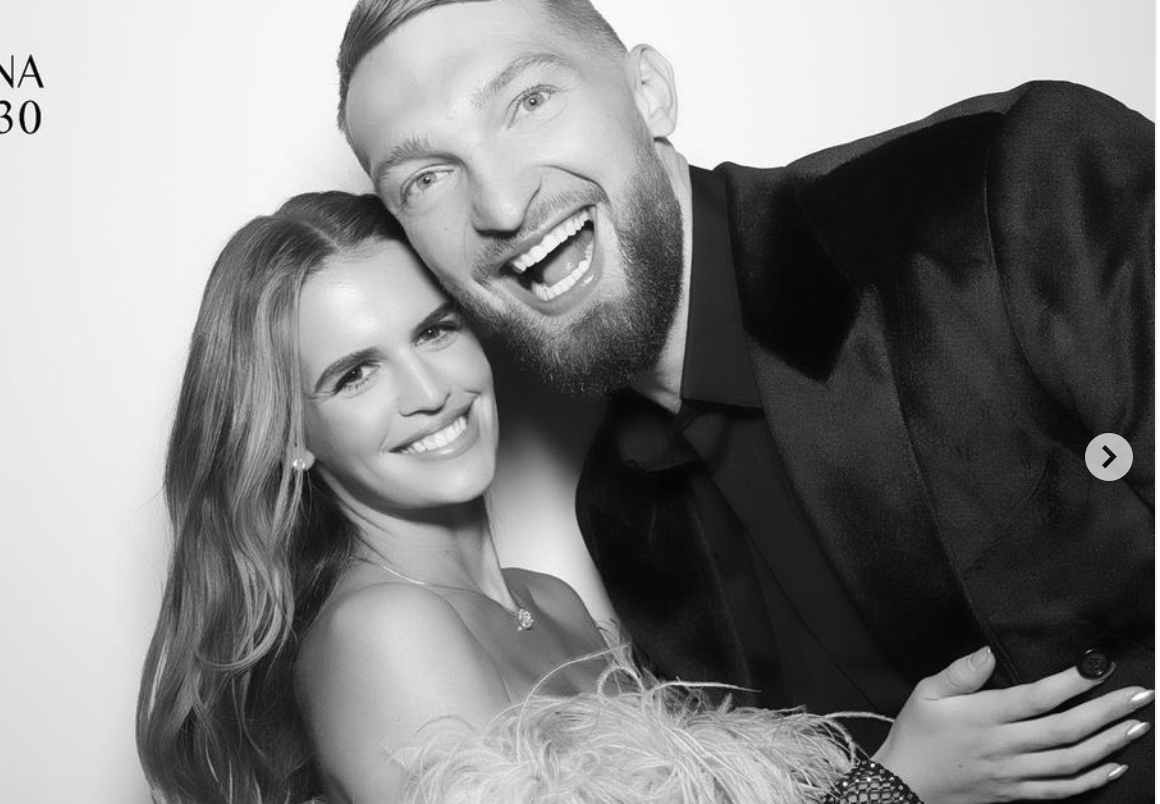 Domantas Sabonis born on May 3, 1996, in Portland, Oregon. He is one of the children of former Lithuanian NBA Naismith Hall of Famer and Portland Trail Blazers star Arvydas Sabonis (b. Dec. 19, 1964), Lithuanian actress, and 1988 e first Miss Lithuania Ingrida Mikelionyte (b. Nov. 28, 1970).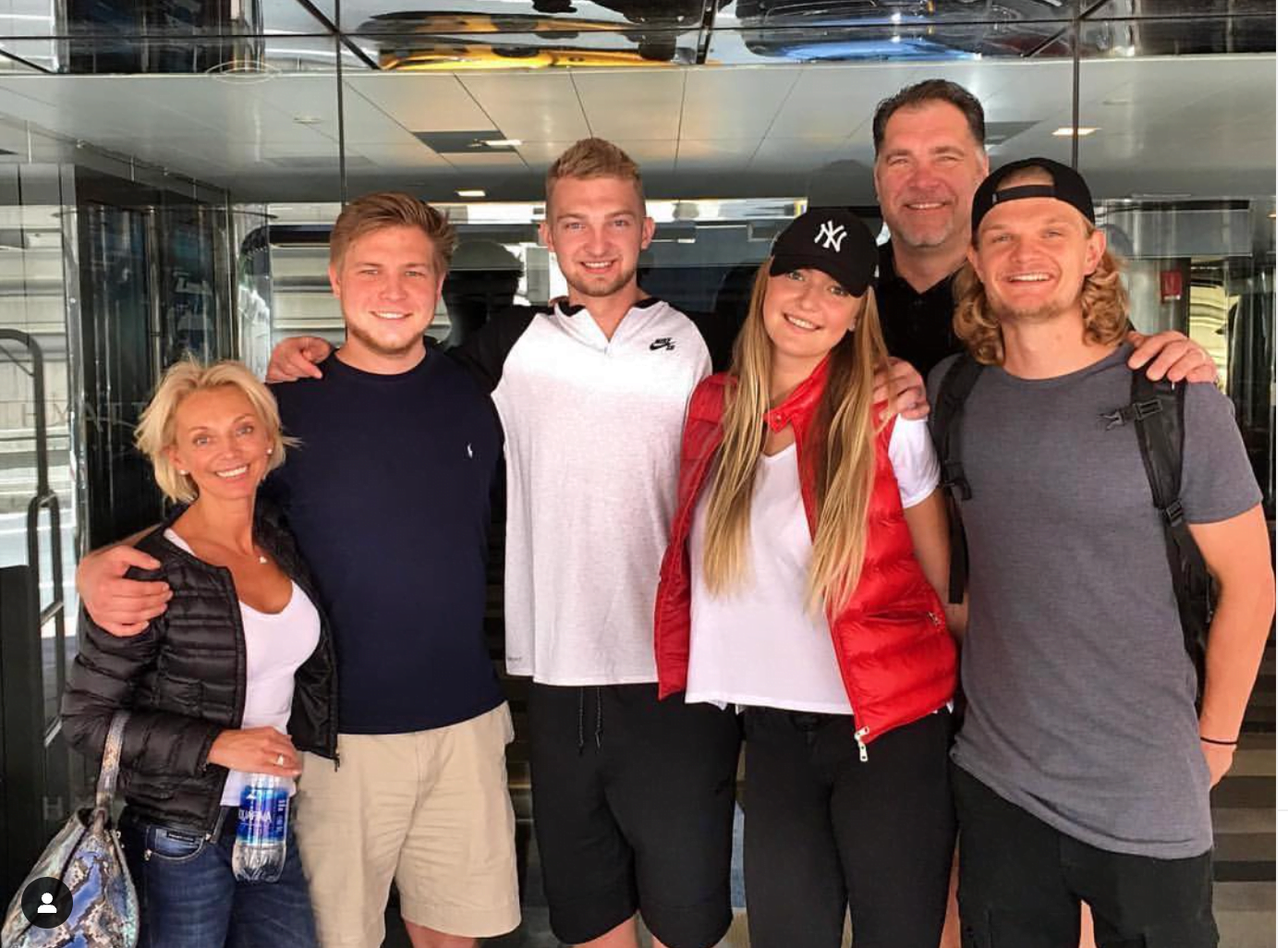 Domantas has two older brothers, Zygis and Tautvydas born in 1991 and 1992, respectively and one younger sister Ausrine.
Domantas Sabonis College
Domantas Sabonis played with Spanish teams Unicaja Málaga and Clínicas Rincón between 2012 to 2014, and before committing to play at Gonzaga.
His freshman year, Domantas averaged 9.7 points per game and 7.1 rebounds; he recorded 369 points, 33 assists, 12 blocks, 17 steals, and 268 rebounds in 38 games.
During his junior year, he averaged 17.6 points per game and 11.8 rebounds, recording 22 steals, 31 blocks, 633 points, and 64 assists in 36 games.
Domantas Sabonis NBA Career
April 2016: Domantas Sabonis declared to the NBA draft.
June 23, 2016: He was selected by the Orlando Magic in the first round (11th overall) in the 2016 NBA draft.
Jue 23, 2016: The Magic traded Domantas to the Oklahoma City Thunder in exchange for Serge Ibaka, Victor Oladipo, and  Ersan İlyasova.
 August 12, 2016: He signed his rookie-level contract with Oklahoma.
October 26, 2016: Sabonis made his NBA debut against the Philadelphia 76ers.
January 25, 2017: Domantas was named to the 2017 Rising Stars Challenge World Team.
July 6, 2017: Domantas and Victor Oladipo were traded to the Indiana Pacers in exchange for Paul George.
October 18, 2017: He debuted with the Pacers against the San Antonio Spurs.
September 26, 2018: the Pacers picked up the team option on his contract.
October 21, 2019: He signed a four-year, $77 million contract extension with Indiana.
February 8, 2022: The Indiana Pacers trade Domantas, Jeremy Lamb, Justin Holiday, and a 2023 second-round pick to the Sacramento Kings, in exchange for Tristan Thompson, Tyrese Haliburton and Buddy Hield.
February 9, 2022: Domantas made his debut with Sacramento against the Minnesota Timberwolves.
Domantas Sabonis Contract and Salary
On October 21, 2019, Domantas Sabonis signed a four-year, $77 million contract extension with the Indiana Pacers; the deal included a $74.9 million guarantee and an annual salary of $18.72 million.
August 12, 2012, Sabonis signed a four-year, $11.18 million contract with the Oklahoma City Thunder.

October 13, 2017, The

Indiana Pacers exercised a $2.66 million option on Sabonis's contract for 2018-19.

September 26, 2018: The

Indiana Pacers exercised a $3.53 million option of his contract for the 2019-20 season.
Domantas Sabonis Wife
On September 2, 2020, Domantas Sabonis asked his wife Shashana, to marry him, and it isn't clear when Shashana and Domantas started dating; however, photos of them on social media started to appear in July 2019.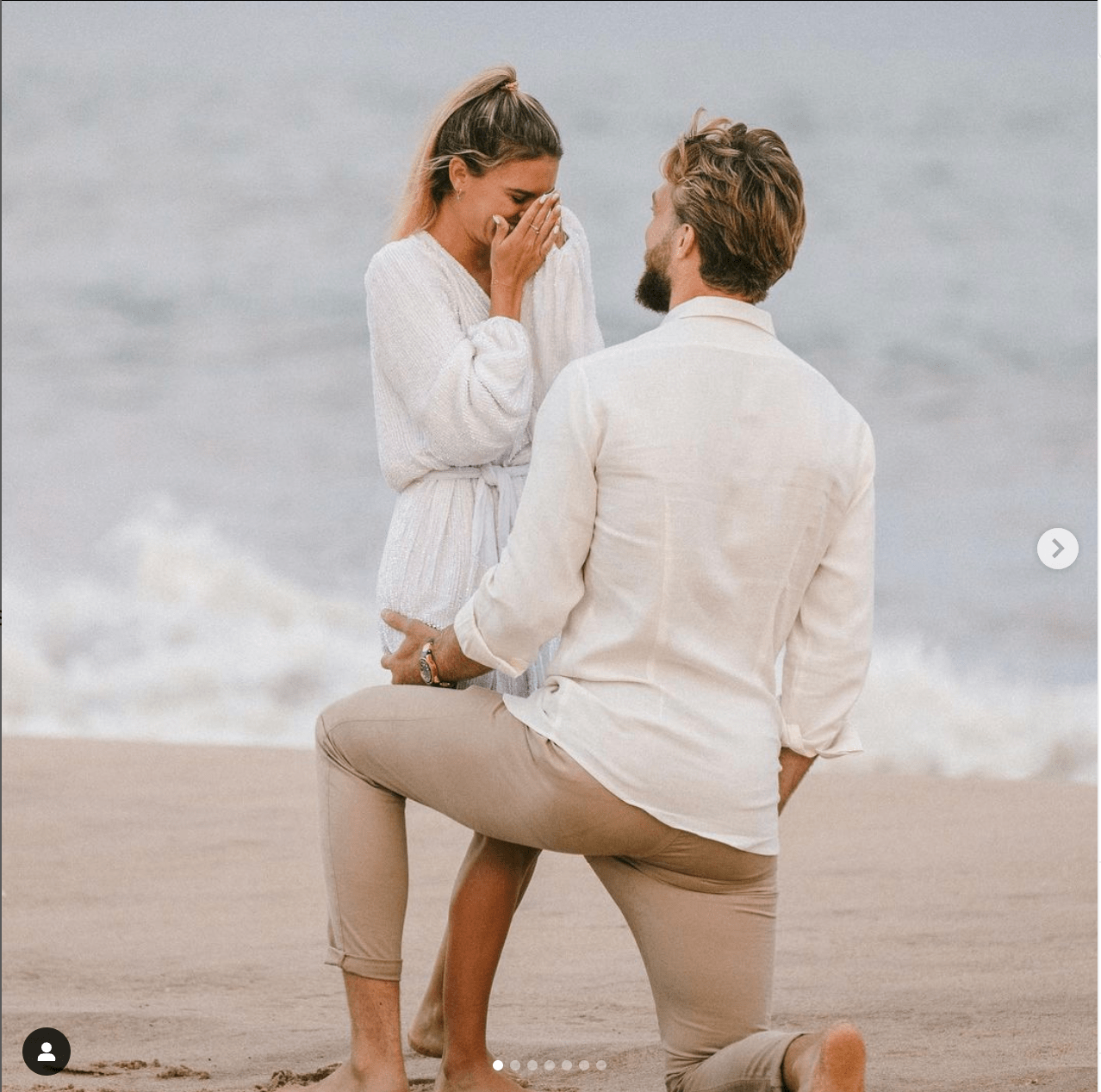 Domantas and Shashana got married on March 19, 2022, at the Saint-Jean-Cap-Ferrat, in the Provence-Alpes-Côte d'Azur region in Southeastern France.
View this post on Instagram
Shashana Sabonis
Shashana Sabonis born Shashana Tova Rosen on October 15, 1992, in Los Angeles, California, one of the children of Jimmy Rosen and his wife Tiffany Rosen (nee. Zwick).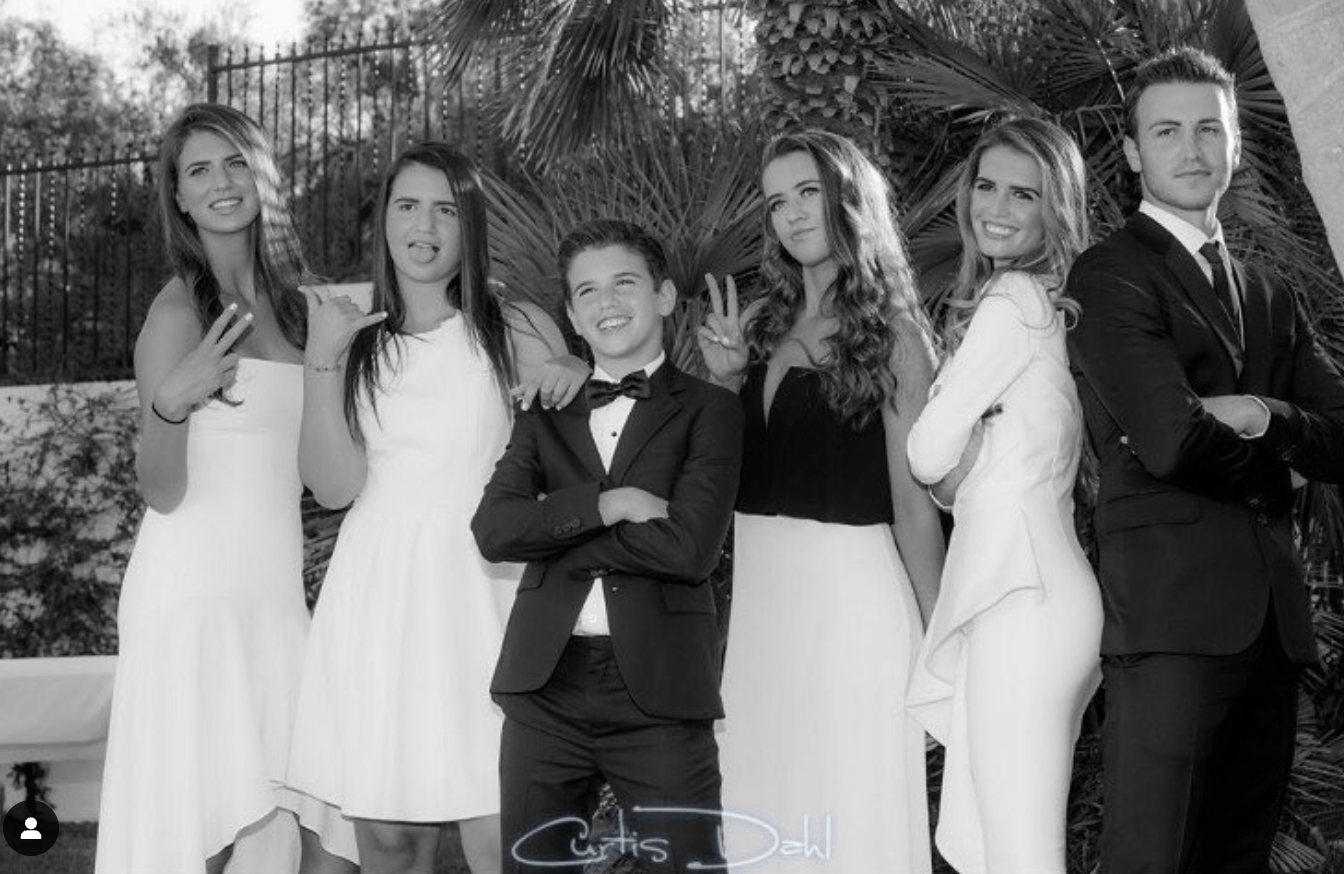 She has two sisters, Shaynee, Shaya, and Sasha and brothers Shai her twin and little brother Sage Rosen, who you probably remember competing alongside Mackenzie Ziegler on Dancing With The Stars Junior, Radix Teen Male Core Performer in 2017, and he was a member of ImmaBeast.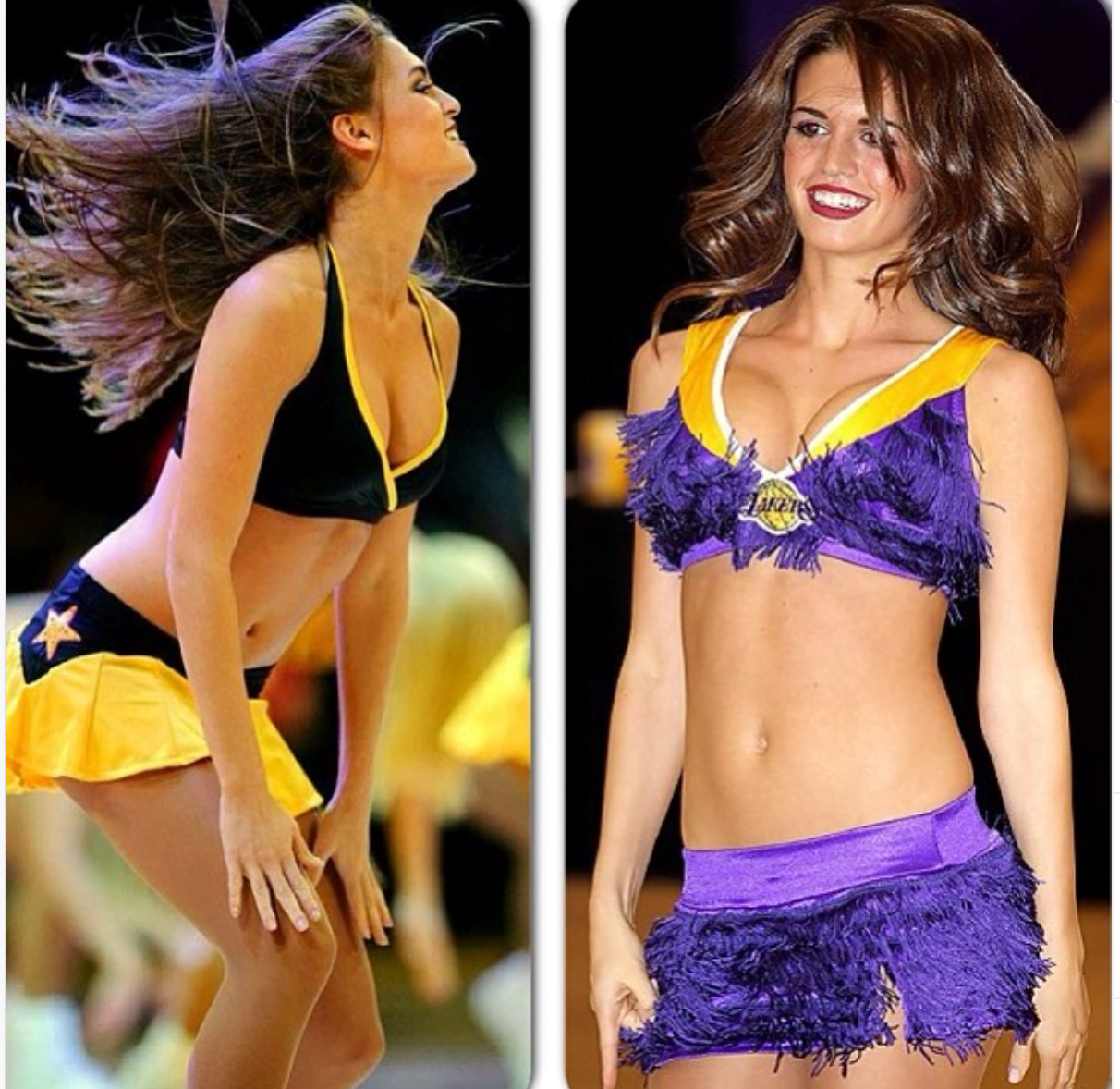 Shashana Sabonis a professional dancer, was a Laker dance girl for several years, before sheand her brother Shai founded The Movement, the 45-minute dance company.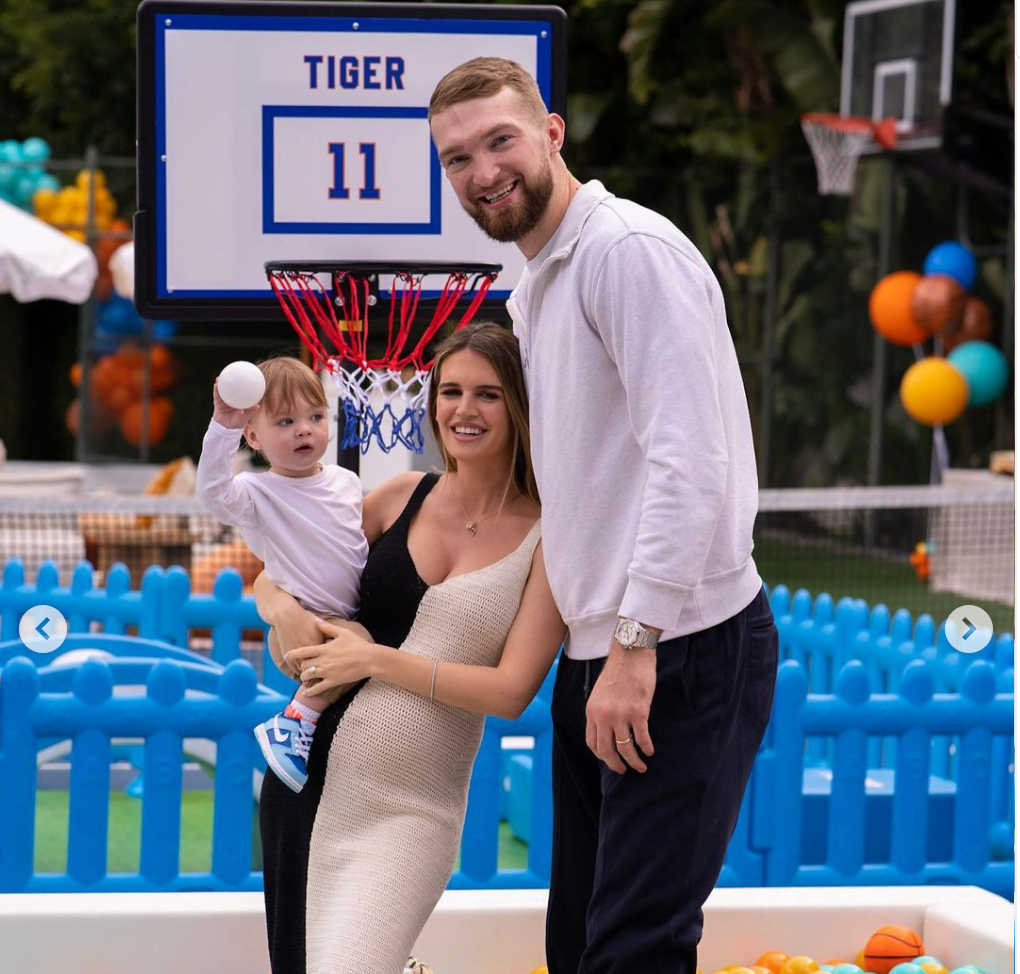 Domantas and Shshana Sabonis welcomed their son Tiger on March 11, 2022. They are currently expecting Baby Sabonis #2!!