Ilyne Nash
Meet  Ilyne Nash; this pretty gal is the longtime girlfriend and baby mama of  NFL player Dez Bryant, the veteran 6'2″ wide receiver currently playing with the Baltimore Ravens.
Prior to signing a deal with Baltimore in October 2020, Dez, played for the New Orleans Saints, well actually he never got the opportunity to play along with Drew Brees and Sean Payton's Saints, because just two days after he closed that deal, he tore his Achilles tendon during practice and didn't play for rest of that season.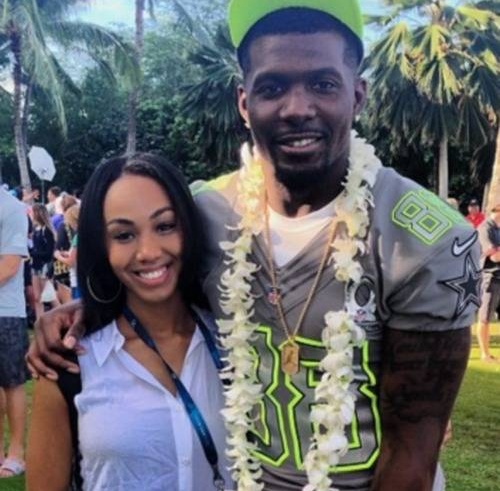 Surely you all know the team Drez rose to fame were the Dallas Cowboys, the team he started his professional career with, where he received more touchdowns in his career. He initially joined Jerry ones' Cowboys team in 2010.
Dez Bryant
He had a difficult childhood now only his momma Angela Bryant was 15 when she had him but when Dez was eight she was arrested for dealing crack cocaine; with no other relative to care for him, Dez was forced to live in about eight different homes.
Bryant played college football at Oklahoma State and back in high school at Lufkin High School in Lufkin, Texas prior to that.
Dallas Cowboys
The Dallas Cowboys selected Dez Bryant in the first round (24th overall) during the 2010 NFL draft; the same draft where many talented players got drafted, like Demaryius Thomas, Antonio Brown, Emanuel Sanders, Rob Gronkowski, Jimmy Graham, Eric Berry, Earl Thomas, Devin McCourty, Ndamukong Suh, Jason-Pierre Paul, to name a few.
Bryant's first season as a Dallas Cowboys ended with him recording  45 receptions for 561 yards and six receiving touchdowns; the following year he finished with  63 receptions for 928 yards and nine touchdowns.
In 2012, Dez, finished with 2 receptions for 1,382 yards and 12 touchdowns; 2013, was one amazing. year for the wide receiver who started in all 16 games and finishing the season with 1,233 receiving yards, 13 touchdowns, and 93 catches.
Finished the 2014 season with 8 receptions for 1,320 yards and 16 touchdowns. He re-signed with the Dallas Cowboys on July 15, 2015, the five-year deal worth $70 million included $45 million of guaranteed money and a signing bonus of  $20 million, not bad at all!!
In 2016, Dez and the Cowboys welcomed Dak Prescott, who replaced Tony Romo after he suffered a back injury, Bryant finished that season, 796 yards, 8 touchdowns, 50 catches. He finished the following year and his last in Dallas with 838 yards, 6 touchdowns, and 69 catches.
After eight seasons in Dallas, the Cowboys released Dez Bryant on April 13, 2018.
New Orleans Saints
November 7, 2018, nine weeks into the 2018 season, the New Orleans Saints offered him a one-year, $1.25 million deal, as noted before just two days later at a team practice, Bryant tore his Achilles and subsequently placed on injury reserve.
Althought he was fully healthy and said he was 100% ready to play, didn't sign a deal with any team.
Baltimore Ravens
The Baltimore Ravens were the next tteam he signed a deal with on October 27, 2020; made hus debut as Raven on November 21, 2020.
He will play against his former team the Dallas Cowboys during Week 13, on Tuesday, December 8th. This is what he said about that.
"For the most part, it's water under the bridge," Bryant said Saturday. "That's two years. I had time to get myself together. You got to go forward with life because life isn't going to wait on you. Time waits on no one. I had to get myself together and move forward."

"It's cool. I'm excited. I'm looking forward to it," Bryant said. "A lot of those guys on that team, I know [and] I'm real good friends with. I think when we line up across from one another, it's going to be fun. It's going to be an exciting moment."
And his former teammate Ezekiel Elliot is excited as well.
"I think it's going to be fun," Elliott said. "Dez was a great teammate. One of my favorite teammates of all time. Even better player. I think it's definitely great to see him getting his shot again. I wish him the best."
Dez spoke his moind about his former boss, Mr. Jones who recently said he was happy to see Dez back on the field.
"He's very passionate; I'm very passionate," Bryant said of Jones. "I think that's why our relationship clicked the way that it clicked. One thing I will always have for Mr. Jones is respect."

"I'm thankful that he drafted me and gave me an opportunity to play for this franchise. I'm a Texas boy. I grew up a Cowboy fan. I'm thankful for that. But I'm here. I'm excited to be a Baltimore Raven. I'm looking forward to going up against those guys."
Having said that, are you ready to meet Dez Bryant' better half?
Who is Dez Bryant's Girlfriend Ilyne Nash?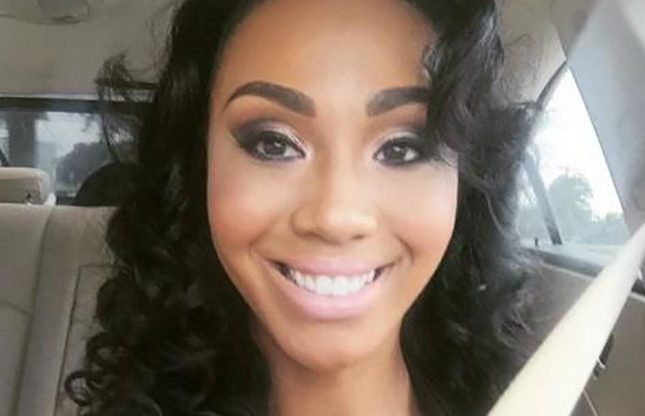 Subsequently comes the lovely Ilyne Nash. Not only has she been dating Bryant for like forever, but she is also the proud mommy of Dez's adorable and handsome sons;  eight-year-old son Dez Jr. and their adorable daughter Isabella.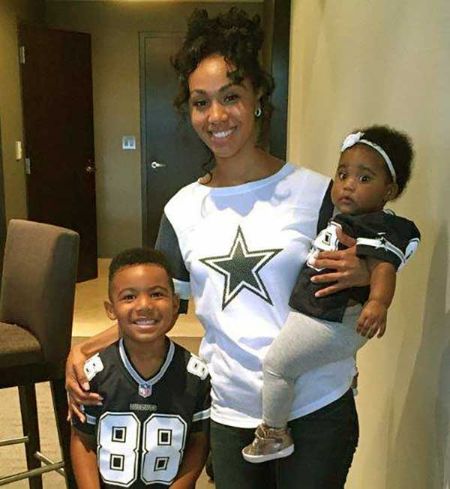 33-year-old Ilyne Racquel Nash was born inn July 26, 1987, in Killeen, Texas, one of the children born to Roosevelt Nash Jr and Kyong Lee Nash.
She graduated from Central Texas College, before that she attended Robert M. Shoemaker High School.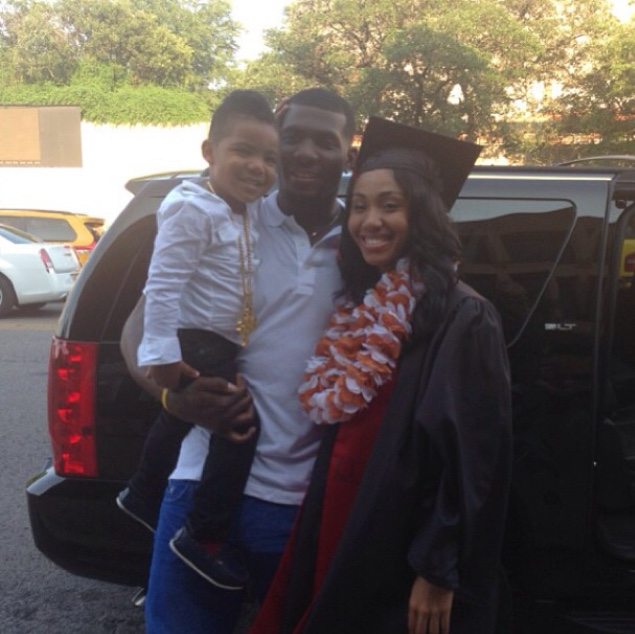 Ilyne received her Bachelor of Science in Communication Sciences and Disorders from the University of Texas at Austin in 2013.
She is a speech therapist assistant at Kidz Therapeze.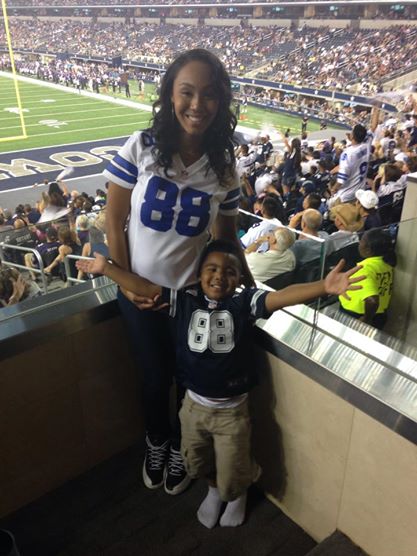 According to media Ilyne and Dez have been together for years, she gave birth to their son Dez Jr.  on June 25th, 2010.
Dezand Ilyne welcomed their daughter Isabella Rose Bryant born on December 5, 2014.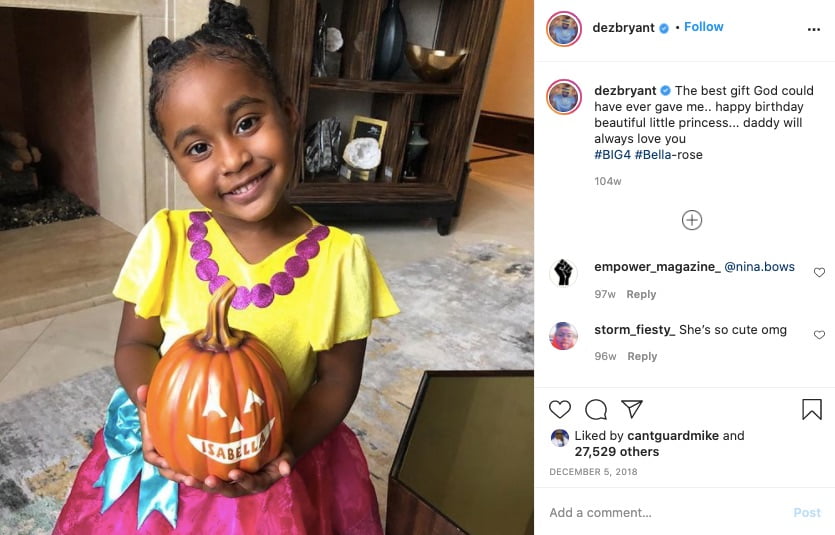 In addition to Dez and Isabella, Bryant is father to his eldest son Zayne, born in 2007, from a previous relationship.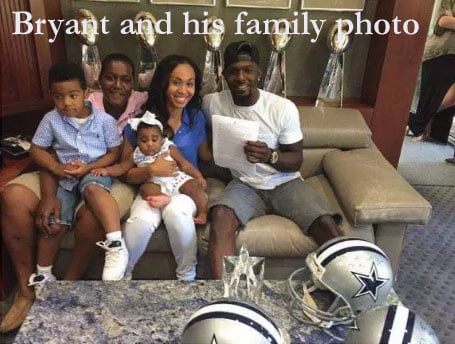 Two Girlfriends?
Do you probably remember at least some of you remember that time when Bryant was allegedly dating two ladies at the same time? The first gal was Ilyne Nash and the second was Briana Hooks
Briana Hooks
The first time she came into our radar was back in 2013, when photos of her with Dez  appeared on her Twitter account.
27-year-old Briana Andree Hooks comes from Dallas, Texas; she graduated from the University of North Texas.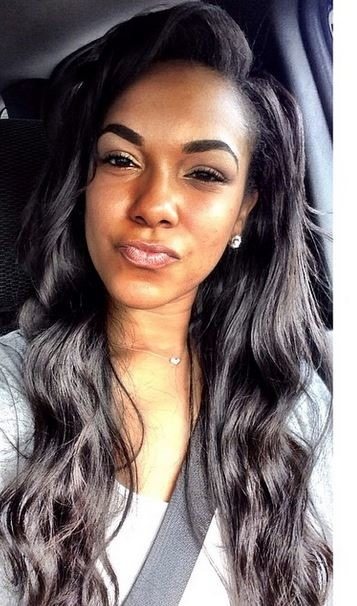 Who knows what happended between these two; she still lives in Dallas, and is a data analyst at CBRE.
Furthermore, Dez is still living with the mother of his two younger childre, Ilyne Nash, who you can catch on Instagram here.