The lovely and drop-dead gorgeous Ava Pritchard is the girlfriend of college football player DJ Uiagalelei, the quarterback for the Clemson Tigers, who took over the role following Trevor Lawrence getting drafted the Jacksonville Jaguars.
Regarding that DJ Uiagalelei, said he doesn't feel any pressure by replacing his predecessor.
"I'm trying to become more of a leader," Uiagalelei said. "I've always led by example, but I've been kind of a quiet guy. I'm trying to break out of my shell each and every day."
DJ's coach Dabo Swinney knows the team is in good hands.
"He's mentally in a different place now and he was way ahead last year for a typical freshman. His whole mindset is different. His maturity, his leadership, all those things. I've seen him assert himself a lot better."
DJ Uiagalelei Parents
DJ Uiagalelei is the eldest child born to Dave Uiagalelei and Tausha Uiagalelei, both born from Samoan parents. David Uiagalelei, known as Big Dave, was born on February 14, 1953; Dave Uiagalelei is a former bodyguard, worked for celebrities like Nick Cannon, T-Pain, Chris Brown, Rihanna, Meek Mill, and DJ Khaled. He quit his job as a bodyguard to spend more time with his kids even though doing so meant he would be earning less money; Dave worked as a resource officer at a school.
Mr. Uiagalelei, originally from Pomona, Cali, a former high school quarterback who attended West Texas A&M University and Mt. SAC; he worked for The U Brothers LLC consulting, was the COO at Blackbird Management Group; he is nowadays the president of Winner Circle, but first and foremost, Big Dave Uiagalelei is a husband and a proud father.
"Someday he'll understand what it is to be a proud dad. I'm no LaVar Ball. I'm just grateful and thankful to have a great kid. I just want everybody to know that he is as advertised. I always knew this would happen. It was just a matter of time until the rest of the world found out."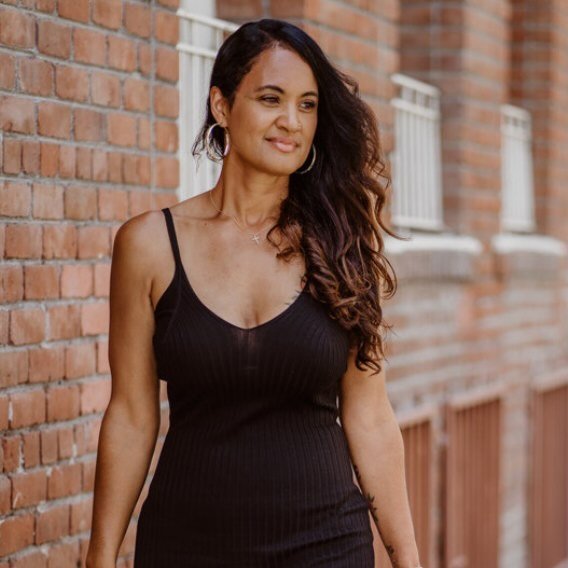 DJ Uiagalelei's mom, Tausha Raquel Uiagalelei (nee. Bryson), born on May 5, 1976, made sacrifices to be home for her kids, took care of her mother, who battled multiple sclerosis, and at the same time helped Dave with the expenses. Tausha Uiagalelei became a surrogate six times.
"There was no way I could've done all that I did and get them to the practices, wherever they needed to go if I was working a full-time job," Tausha said.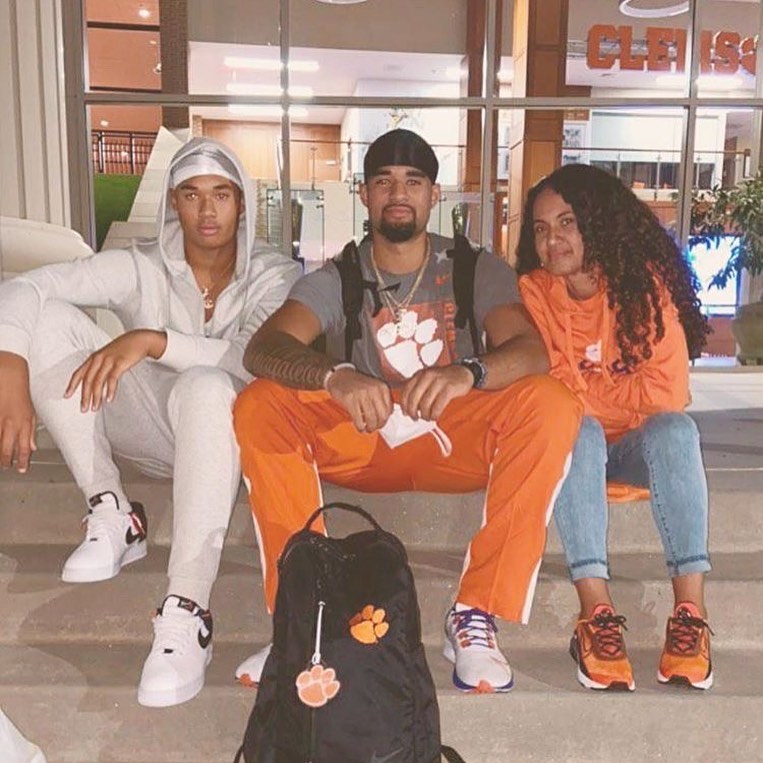 Oxnard High School graduate Tausha and Dave Uiagalelei are no longer together, they split up in June 2019, and she later filed for divorce.
DJ Uiagalelei Brother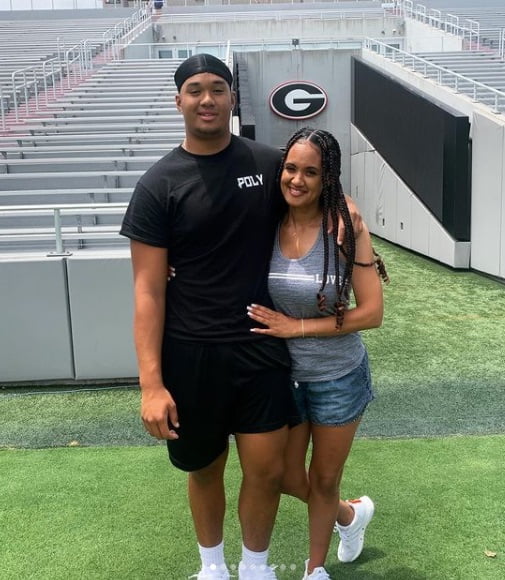 DJ Uiagalelei's younger brother is Matayo Uiagalelei, the 6'5 tight end and defensive end who will be graduated from Don Bosco High School in 2023. Matayo ranks  No. 47 player in the 2023 class
DJ Uiagalelei College Stats
DJ replaced Trevor Lawrence on October 31, 2020, after Lawrence tested positive for COVID-19; on his first game as QB, Uiagalelei completed 31 passes, 40 attempts for 342 yards, and 2 touchdowns. He completed 29 of 44 passes for 439 yards and 2 touchdowns against Notre Dame.
DJ Uiagalelei Name Pronunciation
DJ Uiagalelei's official name pronunciation is oo-ee-ANH-gah-leh-lay.
"I've heard a lot (of people butchering the last name), probably, I mean," Uiagalelei told media Monday. "But for me, I think like Wiggly Lee (was the worst). I've heard Wiggly Lee one time, I forgot who said something like that. Like Wiggly Lee. I never heard that type of pronunciation."
DJ Uiagalele Endorsements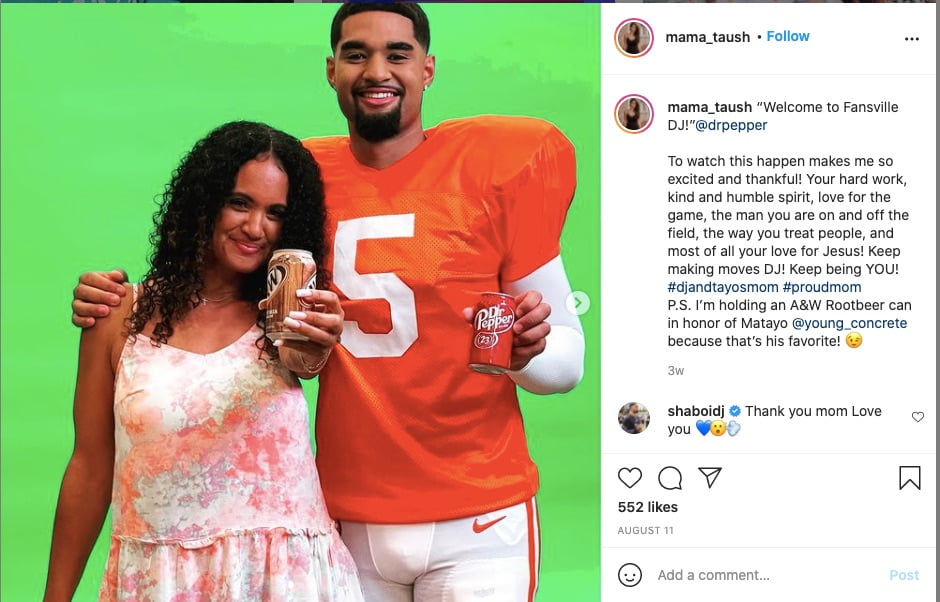 On August 11, 2021, it was announced DJ Uiagalele would be starring in an ad campaign for Dr. Pepper, making the first agreement for Dr. Pepper with a college athlete since the NCAA gave athletes the right to earn money from their image, likeness, and name.
"Every time I turn on the TV every Saturday, I always see a commercial with Dr Pepper," Uiagalelei said in an interview with Sports Illustrated earlier this week. "When they reached out to me, it was a no-brainer."
DJ Uiagalelei Girlfriend
DJ Uiagalelei's girlfriend is Ava Prichard, a fellow Clemson student he seemed to start dating last year.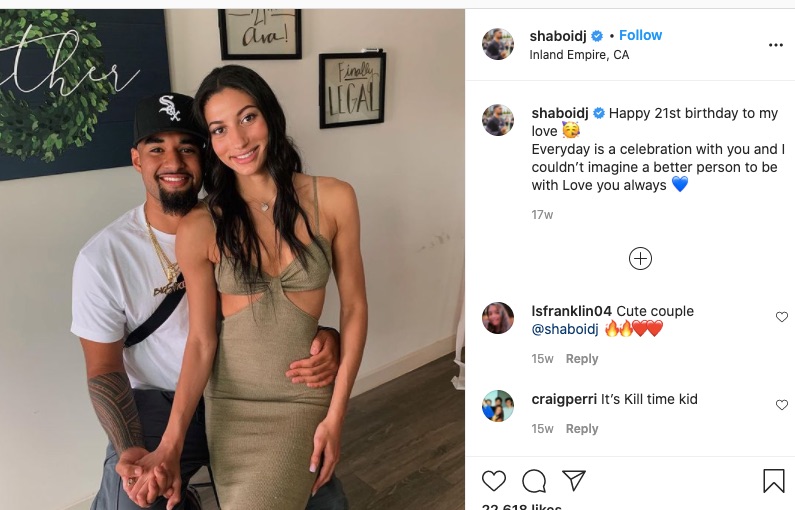 Ava Prichard
6'1 Ava Prichard, from Austin, Texas, was born on May 2, 2000, to Mike Mikos and Stacy Prichard. Ava graduated from Dripping Springs High School in 2018 and, on May 7, 2021, graduated from Clemson with an undergraduate degree in Marketing.
Ava, a former member of the Young Women's Club and Health Occupation Students of America, was named into the 2016 TAVC preseason All-Texas team, Texas 5A state champion in 2015; as a member of Austin Junior Volleyball's 17-Mizuno, Ava won the silver at the 2017 GJNC 17 Open.