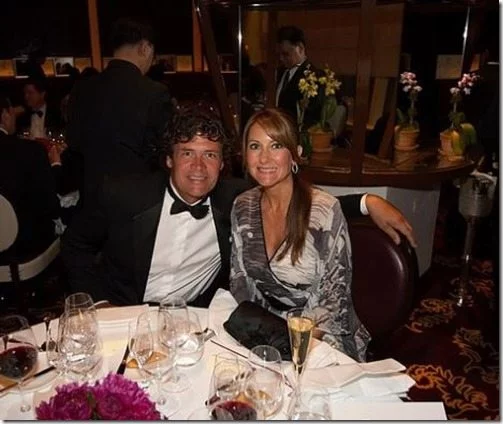 You probably heard her name before, Elizabeth Franks was married for 17 years to race car driver Michael Waltrip before the couple decided to call it quits in 2010.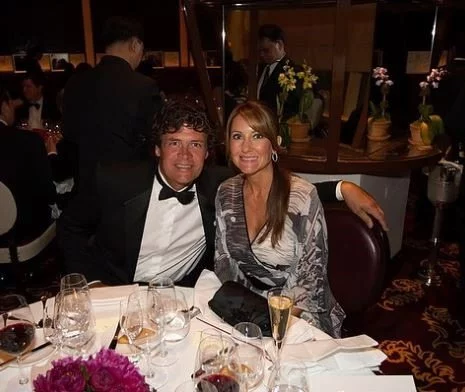 Buffy's real name is Elizabeth Franks. Elizabeth Buffy Franks was born on April 5, 1967 in Louisiana. Franks and her family moved from Monroe, Louisiana, to Owosso, Michigan, because her father had a job with Georgia Pacific. The Franks family finally shifted to North Carolina, where Buffy Franks met Michael Waltrip.
Buffy and Michael were supposed to date on a weekend of August 1992. Waltrip was injured in a crash and needed stitches. Waltrip asked Franks to hold his hand during the stitching under his lip. The rest was history.
Michael Waltrip and Buffy Franks married on Nov 27 1993. Their daughter, Margaret Carol Waltrip was born on Sep 29, 1997. Margaret joined Waltrip's elder daughter, Caitlin Marie Waltrip, (born Jan 12 1990) from his previous relationship.
The couple formed the Michael Waltrip Racing team. Buffy Waltrip became the owner of Nascar race car #55. Michael Waltrip drove that car.
 Rumors of the couple downfall began circling around in 2008 when Buffy had not shown up at the shop for a long time. The couple became estranged and stopped appearing in public together. She was seen with another man and their house was put up for sale since 2008. While her ex, Mike Waltrip was seen without his wedding ring for about 1 year since early 2008.
In 2010 it was confirmed the couple had divorced.
While still married she launched a jewelry line, but ever since the couple split she virtually disappeared from the radar.However we do now she remarried a man named Adam Hawthorne and she is known now as Buffy Hawthorne!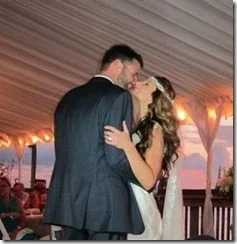 Buffy remarried in October 2012 according to her Facebook profile, where she actually keeps old photos of her ex-hubby, Waltrip.
Nicknamed "Mikey," Michael Waltrip co-owner of Michael Waltrip Racing, racing commentator, and published author has an estimated networth of $35 million according to a report form The Richest. At least we cant say Buffy is a gold-digger huh, she left all that for some guy named Adam?
Recent reports indicate Buffy's ex, NASCAR star Michael 51, will be featured in season 19 of ABC's "Dancing With the Stars" do you think she will be cheering for him?
Find Buffy on Facebook here.
Photo by Paul Fitzgerald.