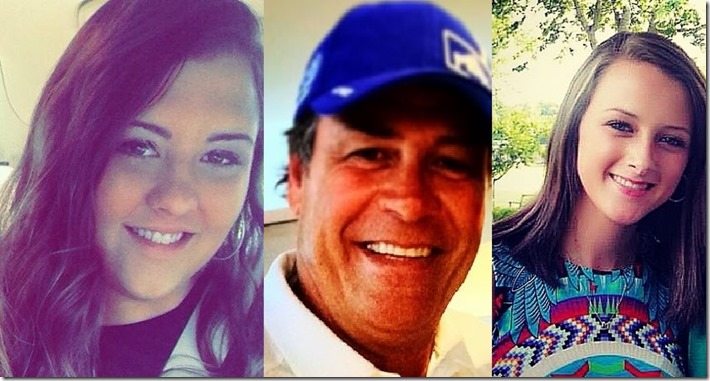 FOX analyst and two-time winner of the Daytona 500, Michael Waltrip will appear on season 19 of ABC's Dancing with the Stars, reports say. Are you excited to see his moves off the racing track and into the dance floor? The NASCAR star's daughters will sure be tuning in to cheer on their 51-year-old dad!
Lets' get to know the girls better!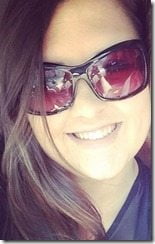 Caitlin Marie Waltrip was born January 12, 1990. She is the Waltrip's first born from a previous relationship. Her mother is Laurie Smith and she has two other sisters on her mother's side. Pictured below is Caitlin next to her mother and sisters.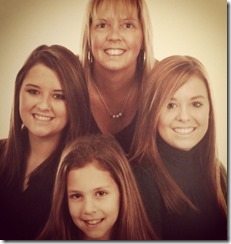 Caitlin who is 24-years-old is already a married lady and mom of two. She goes by Caitlin Waltrip Kinnaird.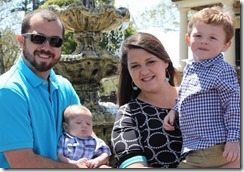 She attended Mooresville Senior High in Mooresville, North Carolina, graduating in 2008. She is married to Brandon James Kinnaird who works at Kinnaird Construction. The couple welcomed their first child, son Bryson Michael in 2012  and second boy, Jaxon James earlier this year.
Caitlin's famous dad was married to Elizabeth Buffy Franks who became a big part in Caitlin's life growing up, she posted the picture below to her instagram and wrote "…this pretty lady! She was a huge part of me growing up & I couldn't have asked for a better stepmother to have had! Love you Buff, thanks for everything you've done for me!"
Caitlin younger-half sister Macy, is the daughter of Buffy.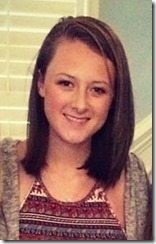 Margaret Carol, better known to family and friends as "Macy" was born on September 29, 1997. By the judge of her photos we can say she was closer to her father than older sister Caitlin, which makes sense since her parents were married for 17-years until their divorce was finalized in 2010.
Macy and her older sister Caitlin are super close, the girls get along just fine even though neither of their mothers end up with their father.
Macy's gorgeous mom, Buffy remarried in 2012, to Project Manager Adam Hawthorne (pictured below) with whom Macy is also close to.
According to her Facebook, Macy who resides in Charlotte, North Carolina; attends Charlotte Country Day School and belongs to the class of 2016.
Caitlin and Macy's uncle on their father's side is Darrell Waltrip who is a three-time NASCAR Winston Cup Series Champion.
Their father began his stock-car career in 1981 when he captured the Mini-Modified division track championship at Kentucky Motor Speedway. After a year, he entered the Goody's Dash Series where he won the series championship in 1983 and was voted the circuit's most popular driver in 1983 and 1984.
In 1985, Waltrip made his Cup debut in the Coca-cola 600 at Charlotte driving for Bahre. He finished in 28th place in the race and finished 57th in the series standings after just five starts. He was a two-time winner of the Daytona 500, one on the death of his late mentor Dale Earnhardt Sr. on February 18, 2001 and another on February 16, 2003.
Michael Waltrip is a pre-race analyst for NASCAR on FOX. He was an avid runner and has participated in the 2000 Boston Marathon. He appeared on the two-part episode of My Name Is Earl entitled "Inside Probe" on April 30, 2009 and May 7, 2009. He wrote a book published in 2011, In the Blink of an Eye: Dale, Daytona, and the Day that Changed Everything, which became a New York Times bestseller.
Stay tune to catch Caitlin and Macy's dad on the upcoming season of DWTS!
Find the girls on twitter here and here.