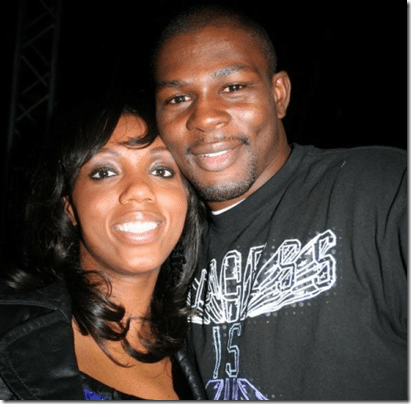 Meet former Basketball player Erica Taylor, she is the lovely wife of middleweight boxing champion, Jermain Taylor.
Erica who instead of cheering for her hubby of over a decade in his upcoming fight against Sergio Mora might be visiting him in jail after being arrested yesterday on five felony counts of aggravated assault, three felony counts of endangering the welfare of a minor and a misdemeanor count of drug possession after he was found to have a small bag of !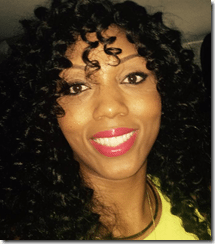 32-year-old Erica Charlotte Taylor is originally from Wheatley, Arkansas. She is one of seven children and her parents have been married for over 50-years.
She played basketball while attending Louisiana Tech University, she majored in English and enjoys analyzing poetry and writing.
Erica, who was selected in the second round of the 2005 WNBA Draft by the Washington Mystics left her basketball career aside to become a mother. She and Jermain tied the knot August 25, 2003 and have three daughters and a son together.
Daughters are Nia Jay, Laila and Tyra, son Jace was born in 2013. Her hubby has a son Jermain, Jr., 14, from a previous relationship and whom Erica lovingly refers as her bonus son.
Last year the busy mom of five was featured in the July issue of AY magazine, you see Erica is also an author and entrepreneur. She went from teaching third grade, her daughters have inspired her to write children's books."Figler My Imaginary Friend", is a children's book, because of your youngest daughter, Laila.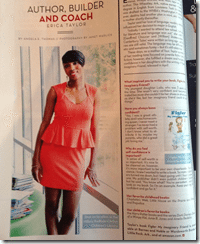 Erica Taylor resides with her family in North Little Rock, Arkansas. Her hubby's fight has been cancelled.