Jean Louisa Kelly
Jean Louisa Kelly is the actress wife of top media executive, Jimmy Pitaro -who currently serves as the president of ESPN.
Jean's husband who is also Co-Chairman of Disney Media Networks, is charged with leading the nation's largest sports-media outlet.
Born as James Pitaro on August 2, 1969; the New Yorker attended Cornell University where he earned a bachelor of science degree in economics in 1991. A few years later, he earned his Juris Doctor from St. John's Law School. Following his graduation he practiced law in New York for five years.
Prior to arriving to ESPN, he worked at Launch.com and Yahoo. During his time at Launch.com -he was named head of business affairs. He later rose as a top Disney executive and was named ESPN president and co-chair, Disney Media Networks, in March of 2018.
Pitaro who is often described as a visionary leader, has spent over two decades at the intersection of technology, sports and media. In his time with ESPN, he is credited with reaching creative new rights agreements with the NFL and UFC, ratings successes and the April 2018 launch of ESPN+
He has been happily married to actress wife, Jean Louisa Kelly.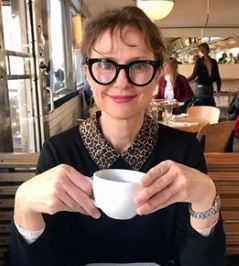 Kelly was born March 9, 1972; the Massachusetts native is a singer as well as a TV, film and stage actress.
The curly hair stunner burst on the scene playing the rebellious niece of John Candy's lovable title character in John Hughes's classic family comedy, Uncle Buck, way back in 1989. At the time, she was 17.
Since its release, she's appeared in a number of other films, including Mr Holland's Opus, as well as several TV shows. Her most notable TV role was in sitcom Yes, Dear, which ran from 2000 to 2006.
Kelly is a musician as well as an actress. In 2013, she released an album of children's music called Color Of Your Heart, following it up with a five-song EP of original material, called Willing, in 2015. More recently, she released an album, For My Folks.
Married since 1997, Jean Louisa Kelly is the proud mother of the couple's two children; Sean and Josey Pitaro.
Find the lovely Jean Louisa Kelly on Instagram here.