Gail Golden
This pretty lady is Gail Golden; according to recent reports she is the new girlfriend of NBA player James Harden, the fab 6'5″ shooting guard for the Houston Rockets.
Harden whose salary is $38.2 million this season played for the Oklahoma City Thunder from 2009 to 2012 when he joined OKC traded him to Houston.
James who previously dated the lovely Khloe Kardashian is according to Heavy, nowadays dating Gail Golden.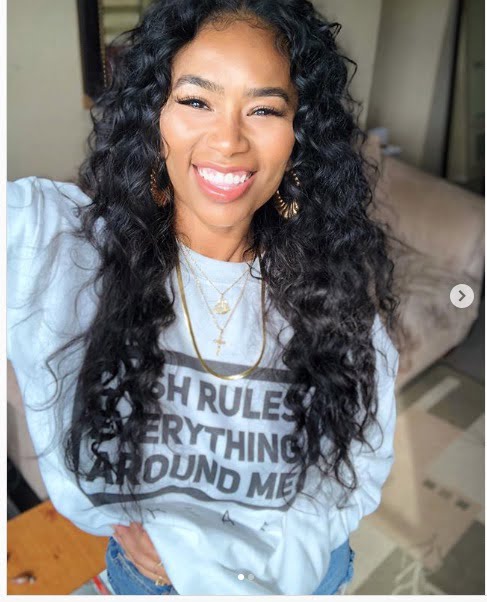 Ms. Golden a weight-loss enthusiast was born Gail Tiffany Golden in Austin, Texas on October 13, 1988. Gail is one of the children born to Delia and Larry "Goldie" Golden; her beloved dad, who served in the United States Air Force, died at the age of 71, on October 13, 2019.
Moreover, Ms. Golden has one sister named Garland and two sisters, Shannon and Kendal.
Gail graduated in 2012, with a Bachelor of Business Administration from Texas State University; after college, she was a software engineer for Accenture and an information technology specialist for the United States Department of Defense.
Since April 2015, Gail Golden has been a Cyber Security Compliance Consultant for LADWP, in Los Angeles.
What are your thoughts about this stunning lady? Thus far, no photos of them together; do you think they are really dating? care you share info? you can send us a tip or leave a comment in the box below
Furthermore, you can find her on Instagram here.