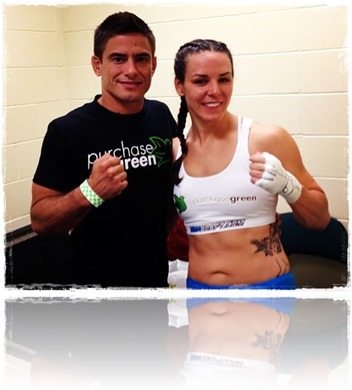 Meet Flavio Meier, he is the Brazilian MMA fighter, instructor and the beloved husband of Alexis Davis the MMA fighter known as Ally-Gator and who will be facing the Champ Ronda Rousey at UFC 175.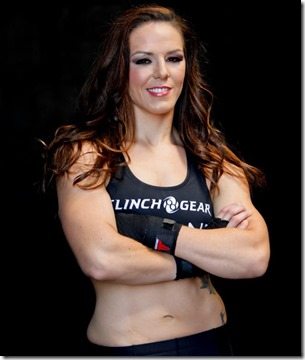 Alexis Davis is the Canadian mixed martial arts fighter, currently ranks #3rd pound-for-pound female MMA fighter in thе world bу MMARising.com аnd thе #2 135-pound female fighter ассоrding tо thе Unified Women's MMA Rankings.
Davis, 29, is the Canadian Open grappling champion and black belt in both Brazilian Jiu-Jitsu and Japanese Jujutsu, both disciplines she started practicing at the age of 16. she made her debut with a loss against Sarah Kaufman on n April 7, 2007, at UCW 7: Anarchy.
Davis got a taste of victory a month after her MMA debut against Jody Wadsworth who she defeated by TKO. On July, 30, 2011 Davis made her Strikeforce debut with a win against Julie Kedzie, her last fight with Strikeforce was against Sarah Kaufman on January 7, 2012, sadly she loss the bout once again.
Her next step was with Invicta Fighting Championship, Alexis defeated Akano bу submission due tо a rear choke in thе ѕесоnd rоund аnd earned a submission оf thе night bonus on July 28, 2012.
UFC announced the signing of Davis last February, she made her debut at UFC 161 against Rosi Sexton on June 15, Ally-Gator won the bout by UD. Davis stands at 5'6", weights 135 lb. has a reach of 67.0 and holds a record of 21 fights, 16 wins and 5 losses.
So what about the personal life of this smoking hot Canadian?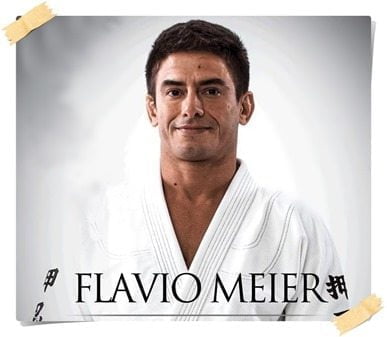 Canada met Brazil and settled in the United States, Alexis is married to Flavio Ralph Meier, 46, a MMA fighter, now head Krav Maga Instructor at the Institute of Martial Arts.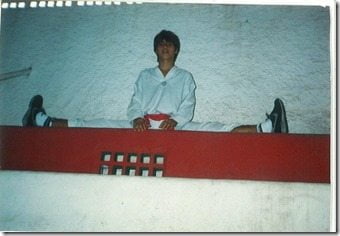 Before that, but really long, long ago when young Flavio was a six-year-old boy living in her natal Rio de Janeiro, Brazil where he attended at Colegio Marista Sao Jose and then to Colegio Batista Shepard.
He became interested in martial arts, taking Judo first; by the time he was 10 he began training Tae KwonDo, became a black belt 7 years later.
In 1995 under Ricardo Liborio World Champion Flavio began training Brazilian Jiu Jitsu and under Rodrigo Medeiros for 10 years in the U.S, both Medeiros and Liborio are World champions from Carlson Gracie Team.
Meier got his black belt in Brazilian Jiu Jitsu in 2009, received his first degree from Caio Terra in 2012.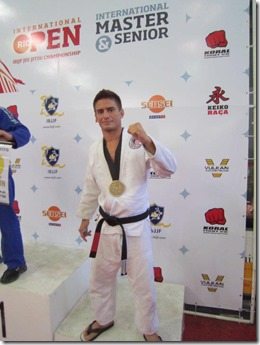 Among the highlights of his MMA career we should mention that in 2010 Flavio Meier became Worlds Brazilian Jiu Jitsu Championships Competitor and Pan Am Brazilian Jiu Jitsu Championships Competitor, he won two bronze medals at the Rio International Open Brazilian Jiu Jitsu,Pan Am NoGi Brazilian Jiu Jitsu Open weight, a silver medal at the Pan Am NoGi Brazilian Jiu Jitsu and two golds at the Miami Open Brazilian Jiu Jitsu and US Open Brazilian Jiu Jitsu.
In 2011 Meier was the open weight competitor at the Houston Open Gold Medal, won 2 more bronze medals at the Worlds No Gi and Pan American No Gi Adult, that year he became the champion at the Pan Am Brazilian Jiu Jitsu Champion. Flavio took the bronze once again at the 2012 Worlds No Gi and won the 2013 US Open.
Flavio and Alexis got married on January 25, 2013, they reside in California with their three sons Matteo, Cristiano and Joshua.
Follow Flavio Meier on Twitter here