This drop-dead gorgeous lady is Melissa Landeskogformerly known as Melissa Shouldice, and she is the loving wife of Swedish NHL player Gabriel Landeskog, captain and left-wing for the Colorado Avalanche. Before joining the Avalanche in 2011, Landeskog played for the Swedish team, Djurgadens IF.
Gabriel Landeskog Family
6'1 Gabriel Landeskog was born on November 23, 1992, in Stockholm, Sweden. He is the son of a chef and cooking instructor Cecelia and former professional hockey player Tony Landeskog, now an insurance businessman and a member of the Lagras family; Landeskog has two siblings, brother Adam and twin sister Beatrice.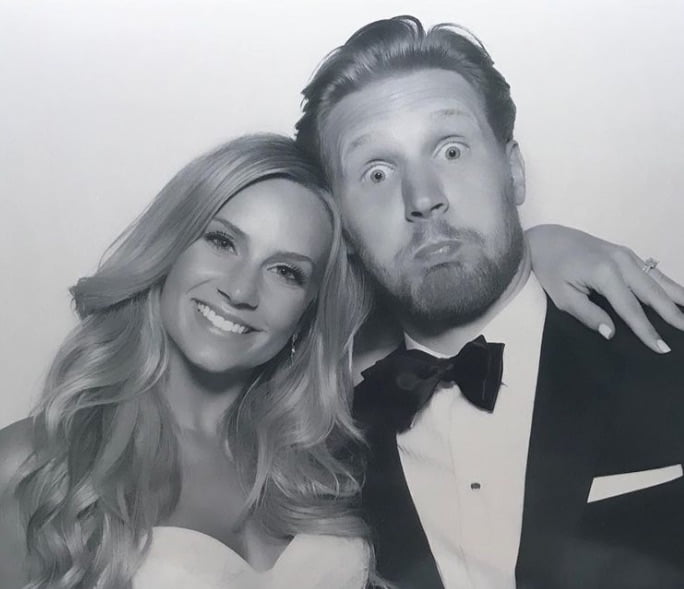 Gabriel Landeskog Career
Gabriel began playing organized hockey at the age of six and progressed through the youth ranks of Djurgarden Hockey Club.
In 2009, Gabriel was drafted second overall by the Ontario Hockey League team the Plymouth Whalers, during the 2009 Canadian Hockey League import draft. He was traded to the Kitchener Rangers in August that same year.
He was appointed captain of the Rangers on October 24, 2010. On June 24, 2011, the ColoradobAvalanched selected Gabriel Landeskog in the first round (21st overall) of the 2011 NHL draft, along with his Kitchener Rangers teammate Ryan Murphy, both Murphy and Landeskog were considered top prospects
Colorado Avalanche in the NHL Entry Draft and made the jump to North America to play in the league. He made an immediate impact with the Avalanche, scoring 22 goals and 31 assists as a rookie and being named to the NHL's All-Rookie Team. Gabriel Landeskog continued his success with Colorado over the next several seasons, becoming one of the team's top players and helping them reach the playoffs on several occasions.
The Colorado Avalanche announced they named Landeskog then 19, their captain on September 4, 2012, becoming the youngest captain in the League's history.
Gabriel has also represented Sweden internationally on multiple occasions. He has won gold medals at both the World Junior Championships (2011) and the IIHF World Championships (2012), as well as a silver medal at the 2014 Olympic Winter Games.
Gariel Landeskog Net Worth
As of 2022, Gabriel Landeskog's net worth has been estimated at $16 million.  In addition to his salary, Landeskog earns from his endorsement deals with UC Health, EA Sports, Budlight, and Stella Artois.
Gabriel Landeskog Contract
Gabriel Landeskog agreed to an eight-year, $56 million contract extension with the Colorado Avalanche on July 27, 2021. The deal included an annual salary of $7 million.
Back in 2011, Landeskog signed a three-year, $10.7 million contract with the Colorado Avalanche, the deal included a  signing bonus of $277,500and a base salary of $3.5 million.
Gabriel Landeskog Wife
Gabriel Landeskog married his beautiful wife Melissa Landeskog on July 6, 2018. They have since welcomed two incredible children.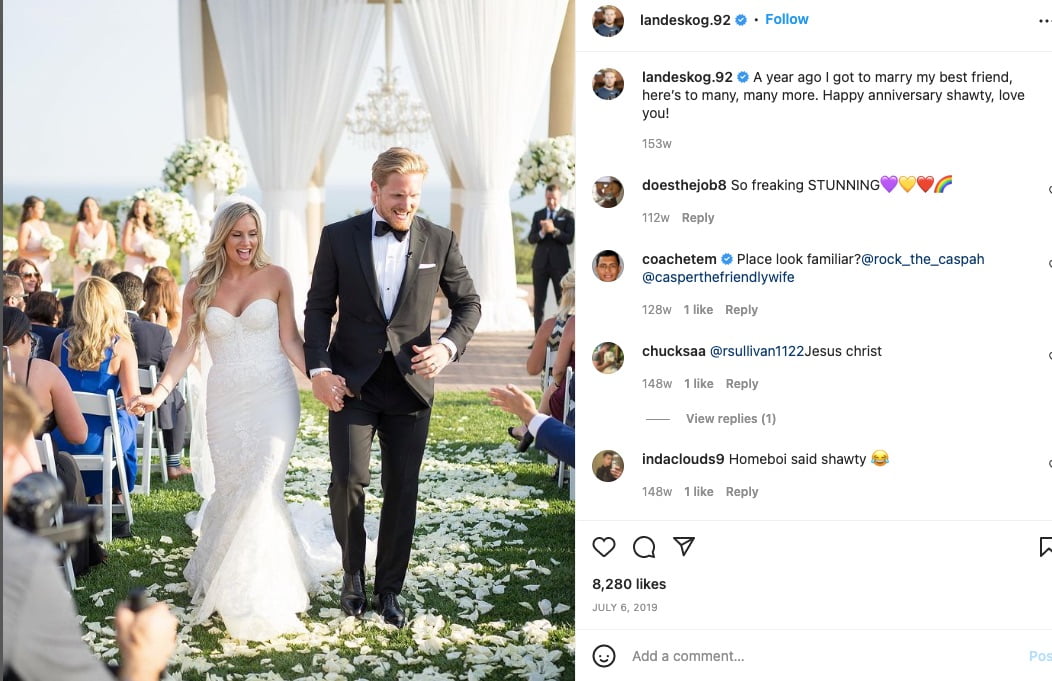 Melissa Landeskog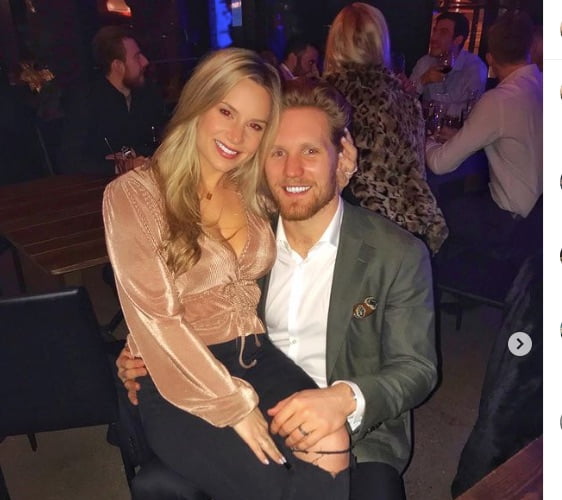 Melissa Landeskog born Melissa Shouldice in Toronto, Canada; she graduated from the University of Guelph in Ontario. Melissa gave birth to the couple's first child, their daughter Linnea Rae on November 2, 2019, and to their son Lukey pon March 4, 2020.
Melissa, Linnea and Luke joined Gabriel on a t.v. ad for UC Health, check them below.
View this post on Instagram
View this post on Instagram