Joette Michael
Joette Michael was married to Baseball exec, Gene Michael –whose career as coach and manager helped built the Yankee's dynasty.
Joette's husband, a former shortstop, went on to manage the Yankees and then as a front-office executive built a power than won four World Series titles in a five-year span.
It was Joette Michael who confirmed the sad news, her longtime husband suffered a heart attack and died at their home in Oldsmar, Florida on September 7. He was 79-year-old.
Born Eugene Richard Michael on June 2, 1938; the Ohio native signed with Pittsburgh before the 1959 season out of Kent State, made his big league debut in July 1966.
He hit just .229 with 15 home runs in 10 big league seasons, seven with the Yankees from 1968-74 in one of the worst eras in team history. Following his playing day he turned to coaching. He also served two terms as manager, two as general manager and then as a special adviser. He also managed the Chicago Cubs for two seasons.
Michael quit as general manager after the 1995 season. He then served as vice president of major league scouting from 1996-2002. And later became vice president and adviser until 2006, when his title was changed to vice president and senior adviser.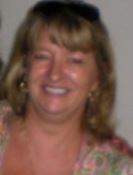 Joette Michael and her husband welcomed four children together. 58-year-old Joette is the mother of the couple's sons Mark and Matthew and daughters Sandra and Haley.
Joette and her husband were Florida residents. She said in his later years, Gene enjoyed playing golf.
Joette Michael is the former Joette Corona. According to an obituary, her mother Elizabeth E. "Betty" Dingman, died in 2002 aged 73. Her mother worked as a prep cook for more than 35 years. Her father was Joseph A. Corona.
We send our condolences to Joette Michael and the rest of her family.