Sofia Bertizzolo
Meet the lovely Ms. Sofia Bertizzolo; she is the ex-girlfriend of Italian cyclist Gianni Moscon, known by his nickname il trattore (the tractor), Gianni is a member of Team Sky. Moscon initially joined Sky in September 2015; but he could be teamless following an incident at the Tour De France in 2018.
He was disqualified for punching Fortuneao-Samsic's cyclist Elie Gesbert at Tour de France. This wasn't the first time he got himself in trouble; back in 2017 at the Tour de Romandie, he racially abused Kevin Reza, the French cyclist for Vital Concept; the incident cost Moscon a six week suspension and a warning from Sky, they would terminate his contract if he got involve in any further incident.
It looks like Gianni is single now, but a couple of years ago he was dating fellow cyclist Sofia Bertizzolo.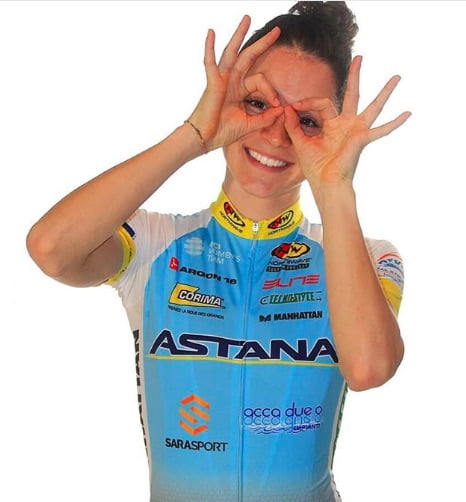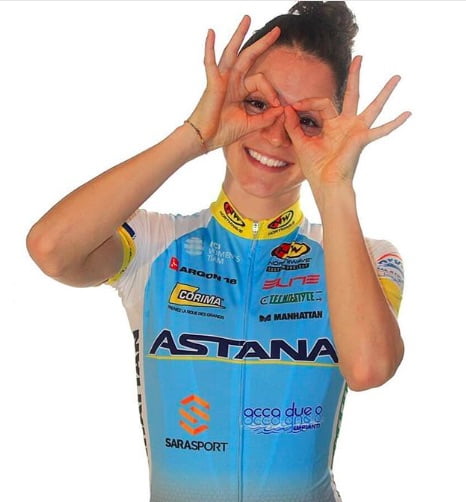 20-year-old Sofia was born on August 21, 1997, in Bassano del Grappa, Veneto in northern Italy. Sofia a road rider for Astana since 2016. She was the champion at the 2014 Italian Champion Of the Junior Individual Pursuit.
Furthermore, she won a gold medal at the 2015 Junior European Team Pursuit Championship in Athens and became the Italian Champion of the Junior Individual Pursuit that same year.
It appears that Sofia Bertizzolo dated Gianni from 2015 to late 2017. Find her on Instagram here.