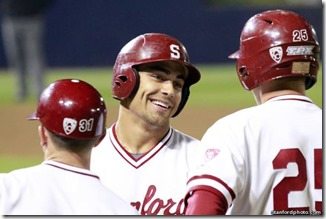 22-year-old dual-sport, double-major beast at Stanford, Tyler Gaffney is back on the gridiron barreling through defenses after taking a year to play professional baseball. The New York Daily News reported the Standford RB helped his team in a 26-20 victory Thursday nigh!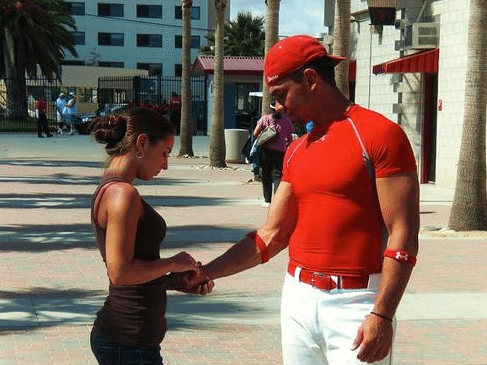 Despite having 22 fewer carries than Arizona's Ka'Deem Carey and 33 fewer than Washington's Bishop Sankey, Gaffney ranks third in the Pac-12 in total yards and yards per game. There are only three players in the nation with more rushing touchdowns.
The graduated from Cathedral Catholic High School in San Diego, Calif. Recently shared his thoughts on what motivates him to achieve his goals saying
My parents have taught me that nothing is going to come easy and that everything has to go through a process. Stay humble, work it out, and everything will be good eventually. My dad has made sure that nothing was ever given to me. Work hard to earn what you want. He's instilled that in me my whole life. To get what I want in life, I have to stick to the process. My mom taught me that each of us needs to live our truth. This is our life, and what matters is what is in our heart and what we're passionate about.
Isn't that precious! He also talks about the teachings of coach Shaw, saying humility is one of his greatest lessons and went to melt our hearts talking about his late grandfather and the great impact he had on his life. The young all-around athlete who seems to be just a dream come true did not talk about any special ladies but with all this talent on display, great looks and "good guy" image he has going on, there must be someone right!
We were able to find a twitter account of a young girl who could possibly claim the tittle of his girlfriend, on her background we can see a picture of them of what it looks to be prom night?? And as profile picture she has this one below, cute right! You can find her here.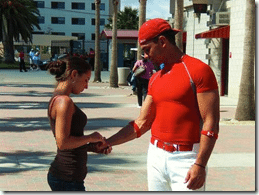 Did you  take a look?? What do you think? High school sweethearts? Any girl would be lucky to be dating Tyler, he is not also striving in sports but we could also call him an over achiever; he is a double major in sociology and psychology, one just wasn't enough for him it seems.
The "Poised. Passionate. Witty." as he describes himself appears to be vey into his sports and studies but there is always time for romance, we think; do you think he is single or taken??
Anyone interested??
Follow him on twitter here.