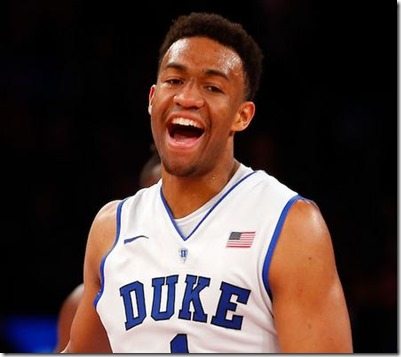 Duke star forward Jabari Parker was drafted No. 2 overall by the Milwaukee Bucks last night. He figured to jostle with Kansas' Andrew Wiggins for the right to be chosen atop the 2014 NBA draft and although he didn't go off the board first, Parker arguably entered a better situation in being drafted No. 2.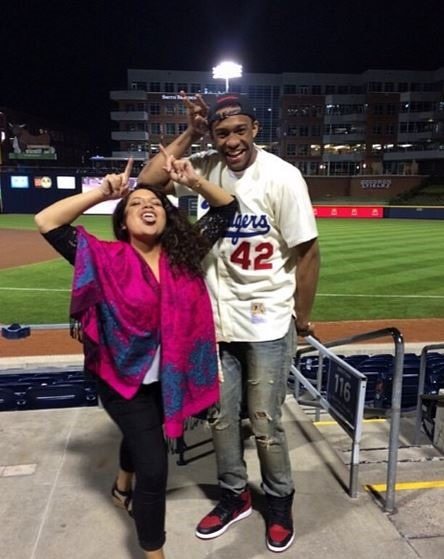 But you already knew that, we thought you would like to know about his current romantic status! So let's get to it.
Jabari is heavily influenced by his parents, the son of Sonny and Lola Parker. His dad was actually an NBA player, he was drafted by the Golden State Warriors and played in the NBA for six seasons. His mother a Polynesian native of Tonga, is a member of The Church of Jesus Christ of Latter-day Saints. So his focus on the sport and his faith is a combination of the hard work of his parents.
His website says the 19-year-old knows that regardless of the final score of the game, his family is always there to love and support him. Jabari has six siblings, his older brothers are Darryl and Christian, and his older sisters are Iman and Tilah. He is especially close to sister Tila Parker who is a part-time model and management major.
We had a taste of his character when two years-ago Parker announced his decision to play his college basketball at Duke University under coach Mike Krzyzewski, Twitter lit up. Not all of the reaction was good.
"I think I'm getting more tweets," Parker told Chicago radio station ESPN 1000. "Fans are just now giving me a hard time. They sometimes just forget I'm a kid. Real hateful stuff. It's no problem, though. I know it comes with the territory, and it's just going to make me stronger."
A few days later people started to show an outpouring of support of Parker and his decision to play at Duke.
We aren't quite sure if he has a special lady in his life right now, but he certainly has the support of his loved ones.
You can find him on Twitter here and check out his Instagram here.