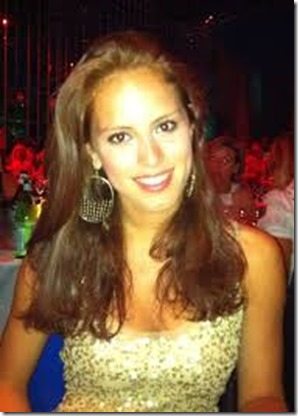 Following the 2014 Winter Olympics? Well here is a story to talk about! We usually tell you about athletes winning medals but this time Lebanese professional Alpine Skier Jackie Chamoun is in the middle of a scandal over topless pictures issued on social media, and Lebanese politicians have asked for an investigation to be performed! The 22-year-old apologized for the images and prompted peeps to stop spreading the images so she could focus
on what is really important now: my trainings and race.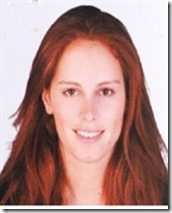 You can read the fulll statement on her Facebook page here.
The professional female Alpine Skier has been competing for a while, like many other athletes she started very young, she began skiing at age three in Faraya, Lebanon. She is the daughter of an avid skier and they used to travel to the slopes in Faraya every weekend in the winter, before he passed.
Also found as Jackie Chamoun, she was born October 21, 1991 in Deir el Qamar.  As of age 14, she started participating in professional skiing events (Slalom and Giant Slalom) all around the world.
She participated in two World Ski Championships: Val D'Isere 2009 and Schladming 2013.
At the age of 18, Jackie represented her country in the 2010 Winter Olympics that took place in Vancouver. She is one of the few female athletes that have represented Lebanon in any winter olympics.
Jackie, who we can't deny is super is both an Athlete and Communications Professional. She studied Sports Management  at the Glion Institute of Higher Learning, Switzerland.
On her Athlete profile for the 2014 Olympics, she actually talks about the pictures who must be giving her a major headache.  She posed for a calender called 'Ski Instructors' shot by fellow Olympian Hubertus von Hohenlohe. The shots were risque and shot on the Faraya ski slopes outside Beirut in Lebanon. The shoot included teammate Chirine Njeim and created some negative publicity in Lebanon, though she was happy with the calendar.
"It was positive for me. I don't regret it at all. When I started my job, for example, people when they search for me on the web sometimes they can see these pictures directly so you think maybe it's not the best thing, not the best image you can give someone of you. But, I don't really care. I really enjoyed it and I don't regret it. I like these photos. I have no problem with it."
She said that to nbc just a few days ago but unfortunately now is a different story. Who could have leaked the video and images??
Have you seen the photos?? Don't miss it below!
You can find her on twitter here.