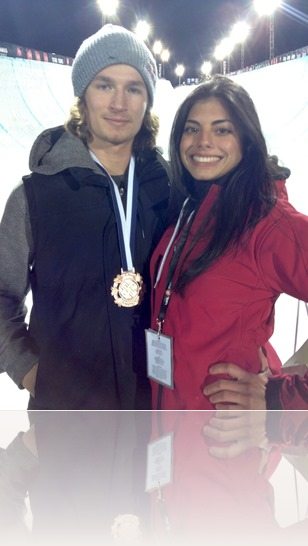 Pin
Iouri Podladchikov is totally rocking at the 2014 Sochi Winter Olympics, this handsome Russian/ Swiss snowboarder who is also a fantastic photographer might or might not be single, so tell me do you know who is Yuri Podladchikov's girlfriend? fiancee? wife perhaps? is that pretty blond Nadja Purtschert his current girlfriend?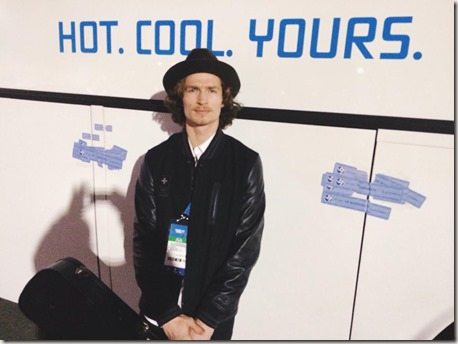 Pin
25-year-old Iouri Podladchikov was born on  September 13, 1988 in Moscow, Russia to Yuri and Valentina Podladchikov. Iouri has two brothers Igor his older brother and Vadim his fraternal twin.
Because of his father's profession Yuri grew up all over. Yuri was just 6 when his father a  geophysicist, moved from Russia in 1992, they  lived in Sweden and the Netherlands. The family eventually settled in Switzerland when Iouri's father received a teaching position at the ETH university in Zurich. Podladchikov took up  snowboarding in 2000 at the age of 12.
Podladchikov who is known by his nickname I-Pod graduated in 2008 from the Sports Highschool Davos, he was in the was 37th position in the rankings by the time he was 17, the following year he won the won  the halfpipe World Cup title and was the recipient of the Zurich Sports Award Team/Individual athlete.
Last year in Stoneham, Quebec Yuri won his first gold medal at the FIS Snowboarding World Championship, he dethroned Shaun White at the 2014 Sochi Winter Olympics where he took the gold home.
I think Iouri Podladchikov has nothing to worry about when the time of his retirement from snowboarding comes, he is a terrific photographer, but what about his future as a family man? is  Iouri Podladchikov dating anyone? engaged?
Back in 2010 during the Vancouver Olympics game, Iouri Podladchikov went thru a rough time after his split with his longtime girlfriend.
Currently he has been romantically linked to a few pretty girls like fashion designer Tiziana Rohrer, model Laura Zurbriggen and even to Joe Jonas' girlfriend model Blanda Eggenschwiler, but no worried Iouri and Blanda are just good friends.
I don't think Iouri Podladchikov has a  girlfriend right now, unless if Nadja Purtschert who has been supporting him.
Do you know something we don't if so, please  do share!
Follow him on Twitter here, Facebook here, instagram here,  and visit his website here.