Julia White
This pretty gal is Julia White; the girlfriend of NFL player James Washington, the 5'11" wide receiver currently playing for the Pittsburgh Steelers. Prior to entering the 2018 draft, James played college football at Oklahoma State.
Who is James Washington's Girlfriend?
There is just one photo on James' Instagram with his girlfriend; in that single photo, James romantically tells her.
"You're my favorite hello and my hardest goodbye."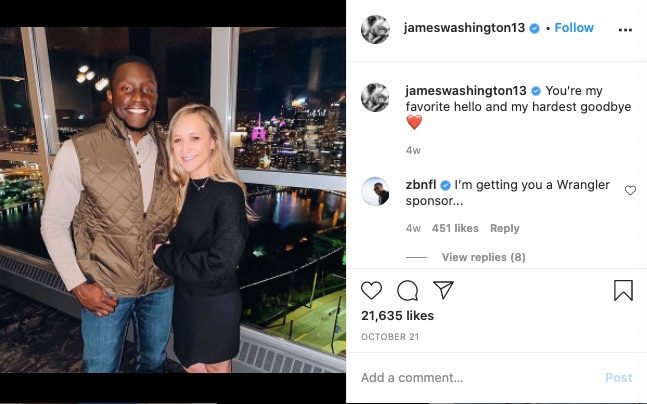 So this pretty lady is Julia White, they started dating on August 22, 2020.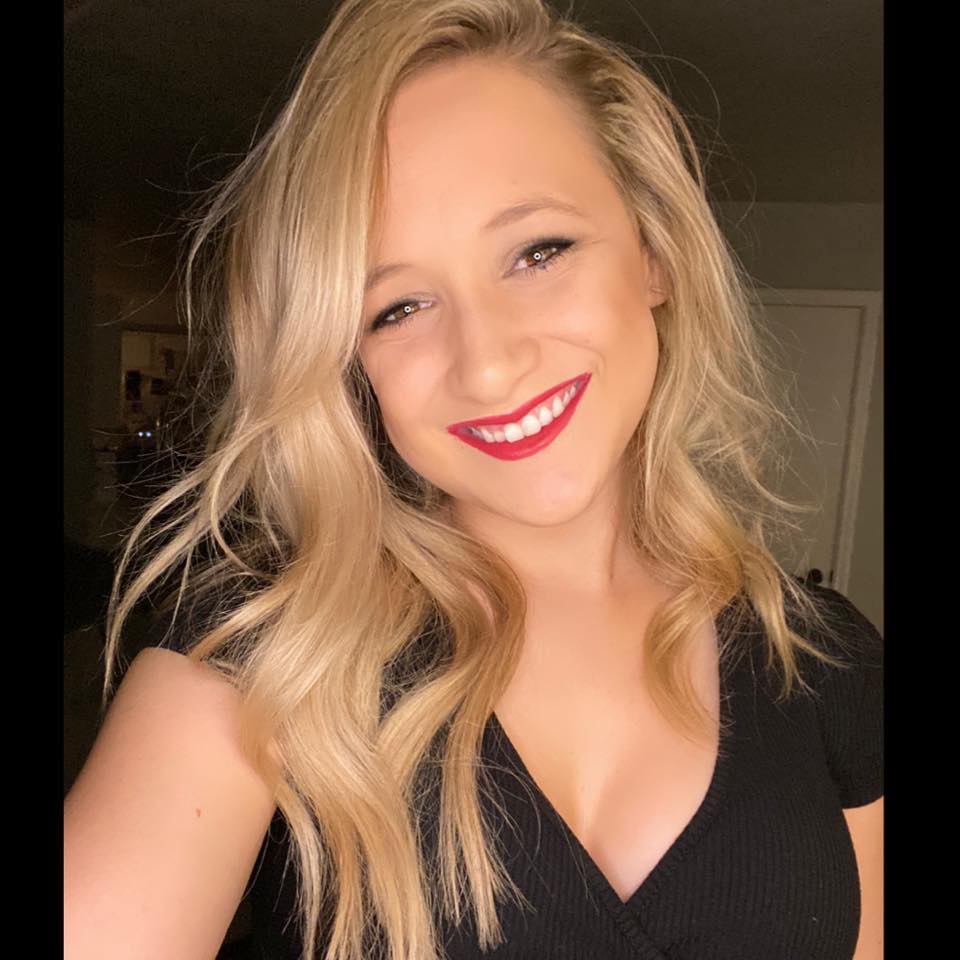 Julia studied accounting accountancy at Oklahoma State University, from 2016 to 2017.
Unfortunatedly, that's about it when it comesto her information; hopefully we will be seeing much of her, we'll keep you posted about this stunner!
James Washington's Bio
James was born in Abilene, Texas on April 2, 1996, to Chrysta and James Washington, Sr. He attended Stamford High School before he committed to play at Oklahoma State University, where he would eventually met his current girlfriend Julia, but never dated until much, much later.
In addition to Oklahoma State, Washington received scholardships offers from Texas State , Texas Christian University, University of Texas, and Texas Tech.
James who also played basketball, tennis and ran track, graduated from Oklahoma State University with a Agribusiness major with an option in farm and ranch management in 2017.
In 2017, he received the Biletnikoff Award for the nation's best wide receiver and got his inviation to play in the 2018 Senior Bowl.
The Steelers selected him in the second round (60th overall) in the 2018 NFL draft.
Furthermore, you can find him on Instagram here and his GF Julia is here.