Jamie Gordon
Meet Alex Gordon's beautiful wife, Jamie Gordon. This Fab MLB Wag married to the Gold medalist and MLB player with the Kansas City Royals since 2010.
Alex Gordon from Lincoln, Nebraska, was a member of the 2004 U.S. National Team that won the gold at the 2004 Tainan World University Championships. Gordon attended the University of Nebraska and was selected by the Kansas City Royals with the second pick overall of the 2005 MLB Draft.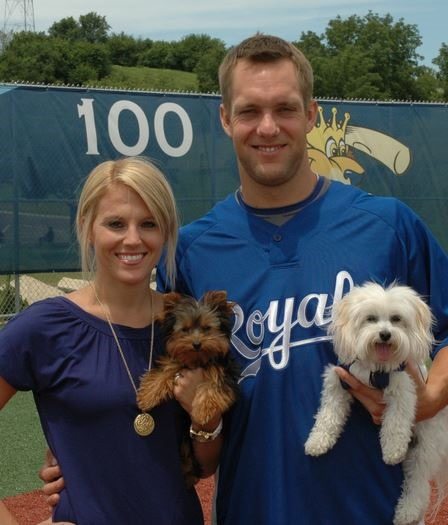 The first thing you need to know is that Alex's gorgeous wife Jamie, 30, was born Jamie Boesche in Lincoln, Nebraska to parents Brian, 56,  and Vicki Boesche, 55, Jamie has one sister (we believe) Jessica, 28., now Jessica Hoffart. Jamie is a Lincoln East graduate; they met at the  University of Nebraska where she was a sorority girl. Jamie Gordon got her bachelor's in education at Nebraska and got her master's at Kansas.
Jamie and Alex got engaged in December 2007 and got married that same year; subsequently, they went to Jamaica for their honeymoon. Their first son Max was born in September 2010 and little Alex last August.
Jamie Gordon is on Twitter here